Colorado Parent and Student Orientation Information- Spanish & English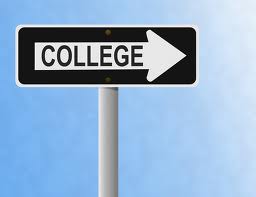 Hang on for a minute...we're trying to find some more stories you might like.
University of Colorado Boulder
University of Colorado Denver
University of Colorado at Colorado Springs
University of Northern Colorado
Colorado State University
Parent and Family Information Link: http://www.otp.colostate.edu/
Contact Information: Orientation office #: (970) 491-6011
Orientations available in Spanish: No, but are currently working on translating orientation publications into Spanish. Can contact Orientation office ahead of time and they can try to have a translator/student orientation leader available to assist. Students who are participants of the Key Learning Communities will have a Spanish orientation available.
Additional information: New student admissions checklist:
http://admissions.colostate.edu/admitted/freshman-admits/
Metropolitan State University of Denver
Parent and Family Information Link: http://www.msudenver.edu/nso/familiessupport/
Spanish Orientation link: http://www.msudenver.edu/nso/orientacionfamiliar/
Contact Information: Evelynn Guzman at

[email protected]

or (303) 352-7208
Orientations available in Spanish: Yes, students and parent orientation is tentatively scheduled for either August 6th or 13th, 2016; date will be finalized by May 10th. Please contact Evelyn Guzman to confirm date and for parents to register. Free lunch and childcare (10 years or younger) will be available for families.
Additional information: Spanish Financial Aid Advisor is Ricardo Sarabia (303) 556-53614
Colorado College
CSU Pueblo
Parent and Family Information Link: http://www.csupueblo.edu/Parents/Pages/default.aspx
Contact Information: Bonnie Fruland- Parent and Family Programs Coordinator (719) 549-2586.
Orientations available in Spanish: Yes, will have separate orientation group on August 17th, student must indicate interest on form as they register for orientation.
Additional information: Great resources for Spanish-speaking families are Victoria Obregon, (719) 549-2402 or Jennifer Deluna-Alanis, (719) 549-2658.
General information on orientation website as well about cost and orientation in general atcsupueblo.edu/orientation.
Colorado School of Mines
University of Denver
Parent and Family Information Link: http://www.du.edu/studentlife/discoveries/parents-family/index.html
Contact Information: Sharon Bond- Parents Program Coordinator (303) 871-3708 or

[email protected]

Orientations available in Spanish: Sharon Bond is currently working on getting publication translated into Spanish and is planning on having a couple Spanish presentations available during orientation week. Her office is also working on developing a program for first generation students/families; please contact Sharon for more information.
Additional information: Students orientation "Discoveries Week" info link: http://www.du.edu/studentlife/discoveries/
Emily Griffith Technical College
Community College of Denver
Parent and Family Information Link: (Office of Student Life) https://www.ccd.edu/org/office-student-life
Contact Information: (303) 556-2420
Orientations available in Spanish: No, but students and parents can call (303) 352-3166 to check in advance if a translator can be available.
Additional information:
Community College of Aurora
Parent and Family Information Link: Currently does not offer any specific services for parents except parents can schedule a campus tour with their student.
Contact Information: (303) 340-7093
Orientations available in Spanish: No
Additional information: New student orientation information link: https://www.ccaurora.edu/getting-started/orientation/express-register
Red Rocks Community College
Parent and Family Information Link: No specific services available for parents, contact specific departments for more information
Contact Information: http://www.rrcc.edu/
Orientations available in Spanish: No, orientations only available online in English
Additional information: Prospective student information link: http://www.rrcc.edu/get-started