Change In Technology
Hang on for a minute...we're trying to find some more stories you might like.
How are Chromebooks perceived among the Englewood high school students?
They were replacements for the I-pad and many say they have not lived up to their expectations.
When school began in August, students were given Chromebooks instead of the iPad. The iPads had been used by students for the last few years. Students liked the iPads because they had Notability, Google Docs, and Drive, and moving documents back and forth was easy and turning in assignments was just as simple as pressing a button. As with any change, there is a steep learning curve to the Chromebooks.
Many people believe that Chromebooks are a reasonable change because they're fast and you can browse the internet easily. But, the issue here is that the schools have a very strict blocking system as to what websites you can use and which websites are banned.
One student at Englewood high school believes that almost every single video on Youtube is blocked even if it relates to their classwork and homework. Sophomore Timothy Maestas is upset that he cannot view specific videos he needs for classwork, "Chromebooks have nearly everything blocked. When we watch videos in class they're hard to find because they're either blocked or not showing up."
He's not the only person who thinks this about Chromebooks. Some think we should revert back to our old learning device, the iPad. "I think we should have just kept the old devices they gave us, the Ipads were so reliable with notability and other useful sources," Josiah Hazard (11) said.
Some welcome a change from the iPad but believe we should pick something other than Chromebooks, "I think we should convert to some sort of regular laptop without the horrible restrictions they put on them, " Nathaniel Abeyta (10) said.
In two letters to the editor of The Pirateer, students express their like and dislike for the Chromebooks:
Estimado Editor,
Como estudiante de Englewood High School el cambio de iPads a Chromebooks me ha afectado mucho. Yo creo que tener iPads en el salón de clases es mucho más fácil y conveniente para todos. Para tomar apuntes es más rápido con los iPads porque podemos escribir a máquina o a mano. Y para hacer otros trabajos de los profesores es más fácil pasarlos a una aplicación como Noteability donde podemos hacerlo a mano en vez que en los Chromebooks donde tenemos que usar Kami y sólo escribir a máquina. Lo que sí digo es que el único beneficio de los Chromebooks es que se quedan cargados mucho más tiempo que los iPads. Por casualidad señor, ¿cuáles fueron los beneficios que forzaron el cambio?
Respetuosamente,
Un estudiante
Translation:
Dear Editor,
As a student at Englewood High School, the change from iPads to Chromebooks has affected me greatly. I think that having iPads in the classroom is much easier and convenient for everyone. In order to take notes, it is much faster with the iPad because we can type or handwrite. And in order to complete other work from our teachers, it is easier to send it to an application like Notability where we can handwrite the work instead of on the Chromebooks where we have to use Kami and can only type. What I can say is that the only benefit of the Chromebooks is that they stay charged for much more time than the iPads. Out of curiosity, what were the benefits that forced the change?
Respectfully,
A student
Estimado Editor,
Gracias a usted por querer la opinión de los estudiantes en la escuela de EHS. En mi opinión, el Chromebook ha sido más fácil para utilizar en las aulas de clases. El Chrmoebook ha sido la mejor para tomar apuntes en clase porque es mas fácil y eficiente. El iPad era mejor para hacer el trabajo de los profesores porque no necesitaba un papel separado para hacer la tarea, especialmente en las clases de matemáticas. El Chromebook ha sido mejor en el asunto de estar cargado durante el día porque solo necesita que cargarlo una vez y puede durar mas que una semana, dependiendo la cantidad que lo usa. Me gustaría saber ¿por qué decidimos cambiar de iPads a los Chromebooks después de usar los iPads por cinco años?
Atentamente,
Una estudiante
Dear Editor,
Thank you for wanting the opinion of the students at EHS. In my opinion, the Chromebook has been easier to utilize in the classrooms. The Chromebooks have been better for taking notes in class because it is easier and efficient. The iPads were better for doing the work from teachers because one didn't have to use a separate piece of paper, especially in math classes. The Chromebook has been better in the aspect of staying charged during the day because one only needs to charge it once and it can last up to a week, depending on how often one uses it. I would like to know why we decided to change from the iPads to the Chromebooks after using the iPads for five years.
Attentively yours,
A student
The district Director of Technology laid out the options in a presentation to the Board of Education in June of 2018. He told the board, the iPads were selected in 2012 and saw issues with continued professional development for older teachers and little or no formal training for new teachers. In addition, the devices had to be sent out of district for repairs. Making the decision to move to Chromebooks came because there is support for student learning, teachers and staff had input in the choice and the lower cost of the device and its accessories.
"Chromebook takes care of most of what you want it to do. It doesn't have a camera but, a problem we ran into was cost and it was another 200 bucks for an Ipad," said Rich Pattison, Director of Technology. "Chromebooks are 180 dollars a per student. One time cost for google license, approximately 211 dollars. The old pads were $294 and the case was $99."

About the Contributors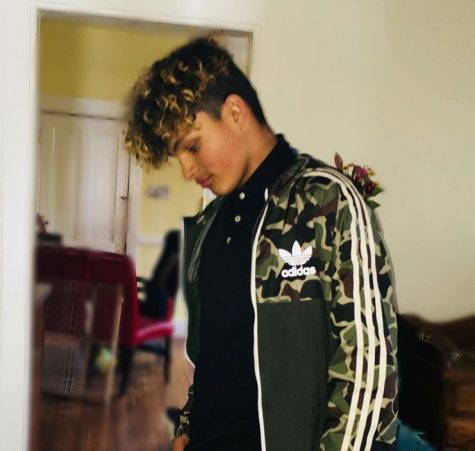 Julian Galvan, Pirateer Staff
I play sports for Englewood and I like putting the truth out there and learning about students through storytelling.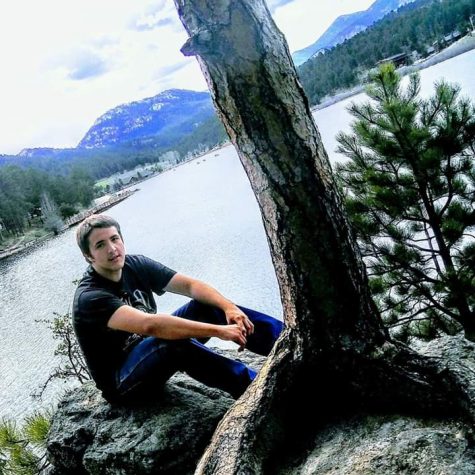 Angelo Potter, Pirateer Staff
I like going out and talking to other students.