Volleyball's Road to State
Hang on for a minute...we're trying to find some more stories you might like.
She eats and sleeps the game. If you've never seen Mason Lores (12) play volleyball, you are missing elegance on the court. Each move has been perfected, each serve is strong and placed in an opponent's weak spot.
This level of expertise has come from years of practice, "I started playing volleyball in 8th grade."
She plays all year, "I play club. It's called Elevation. I get tournaments in different states and I get extra coaching and playing time outside of high school."
She is team captain along Diamante Martinez. This is a team is seasoned players, "We can communicate really well because we've been playing together for 3 years so the chemistry is great on the court."
The older girls work hard mentoring the younger players, "We set an example for them. We get them to learn from their mistakes and ours."
If she keeps playing as well as she has been over the course of the season, she may get a shot to play at a university, "I'm trying to play in college, it's pretty tough. Somewhere on the east coast."
This is a solid winning season for varsity players, "Our record is 16-2 right now if we keep a spot in the top 12, we get to host the regionals which is the playoffs to state. If we beat the two teams in regionals that travel to our house, we make it to the first round of state," said Lores.
"Volleyball is like a way to escape," said Aspen Ridgeway (11). She uses the sport as a motivator for other things in her life, "Volleyball helps me keep my grades up and become closer with all of my teammates. I'm best at setting, hitting and digging. This is the best season yet!"

About the Writer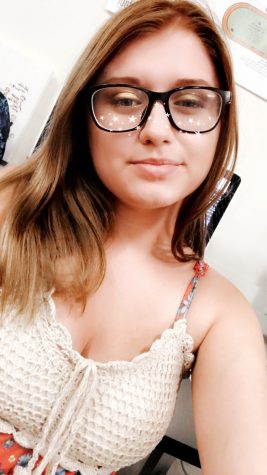 Jaydin Webb, Editor in Chief
I am part of the senior class of 2020. I hope to continue my career in journalism and leave a legacy for the next Editor. I have put my all into making...