Cross country is a lifestyle: Boys team to state
Hang on for a minute...we're trying to find some more stories you might like.
Senior Trevor Fama loves to stretch himself. He has been running for six years, "I started running in middle school. I got into running from Mr. Swanston who was the best middle school cross country coach I could have."
     He has continued to improve each year, pushed by something inside, and his teammates, '"I run for many reasons, but mostly because of all the great people I run with and to better myself and others around me," said Fama, "What I like about running is that I could see the progress I have made throughout the years I have been running, see how much faster I have become. Also the great team and people I have meet each year."
     What a season it has been. Cross country filled its roster with some of the strongest runners the school has seen in years. Their hard work has paid off with a trip to the state competition.
     "This season has gone great this year. We practiced hard over the summer and during the school year just to do our best. As a team we have really gotten to know each other very well and would not ask for a better team to be a part of," said Fama.
     Teammate Chance Coupe (11) has been running for three years, "I run because it's just fun and I'm constantly trying to get better. We have an awesome team and its just fun to be around everyone while we practice each day."
     Coupe says he couldn't be happier about how the team has improved, "State is amazing, I'm happy we're going this year as it's Trevor's last year and I knew we could do it, but it's really just exciting."
     "From I have been told, state is supposed to be a life-changing event for us all. The first year I and my team has gone to state and we are all very excited. State is all the way down at Colorado Springs at Norris Penrose and the course should be the best course we will ever see, from the scenery to the course itself. We will be going against nineteen other schools from the 3A regionals. Honestly, I can not express how grateful I am for my team to do something so big and hope they keep up the amazing work next year," said Fama.
     After high school, Fama will still be running. He hopes to join the Marines, " I'm joining them to serve for the people of the United States and for those who have done service for us. Why the marine, that's because it will be the most challenging branch to get through, and I'm willing to go through the anything to become a marine."

About the Writer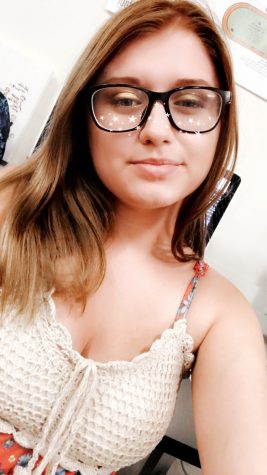 Jaydin Webb, Editor in Chief
I am part of the senior class of 2020. I hope to continue my career in journalism and leave a legacy for the next Editor. I have put my all into making...