The next step is a big one
Hang on for a minute...we're trying to find some more stories you might like.
Aside from graduating, some would say the best part of being a senior is being accepted into college. For some special students, an acceptance letter also came with the change to be accepted into their dream sports program. "I feel lucky, I don't know how else to feel. It's also like nerve-racking that it could be taken away if I do something wrong," Hannah Drolshagen (12) said after signing on the dotted line to play and study at Kansas Wesleyan University, "I played a lot of soccer and I visited 30 schools to get where I'm going."
This year, two female athletes got the opportunity to participate in National Signing Day, a day where student-athletes sign a binding letter to attend a school that is a member of the United States National Collegiate Athletic Association. This means they have officially joined the sports team of their choosing at the school they plan to attend.
They were able to accomplish their dreams with the help of their coaches and families, "We let her explore lots of different places and the place where she felt most at home to her, the place she felt like she really loved the coaches, really loved the team, loved the school, loved the distance and they are great coaches there so we're really excited to work with the coaches," Renae Rivelli, Drolshagen's mother, said.
For senior Megan Trail, this is the door to her future, "I plan to study sports medicine, and then go to pre-med school after," Trail said. She signed with Midland University. "I actually had a lot of help from Mr. Kavinsky because he knew the coach. Then I visited the school, it kinda just gave me a look at it and that's what made me really like it."
Some people spend most of their lives working for this opportunity, "She's been playing soccer her whole life, I've coached her in soccer since she was five. I played soccer as well and played in college so I think it was helpful for her to know it could take her someplace. She's been working for this for a long time,"  Lisa Trail, Megan's mother, said.
A lot of preparation is put into becoming the best athlete they can be while still being a good student, "She has come a long way, a lot of training and lots of dedication. Understanding the game physically but also mentally. Academically being a good student-athlete." Renae Rivelli, Drolshagen's mother, said.
Getting offers to play for college though isn't always easy, "I didn't receive other offers for sports, but I did receive like offers for other colleges and was accepted to Metro and CSU," Trail said.
For parents this is all they could hope for, "I was very excited for her. I knew she wanted to play soccer somewhere so that was a big incentive to go there, so very excited for her,"  Lisa Trail said.
Drolshagen and Trail will both play soccer for their respective teams.
Drolshagen knew she was making the right choice, "It was just a feeling, I had plenty of other offers. But the second I saw Kansas in my e-mail I had a good feeling and I decided Kansas was the place to go."
She says anything is possible if you put your mind to it and work hard, "Don't give up, keep working hard and you'll get to where you want to be."
Their journeys begin in July when the athletes report for training.

About the Contributors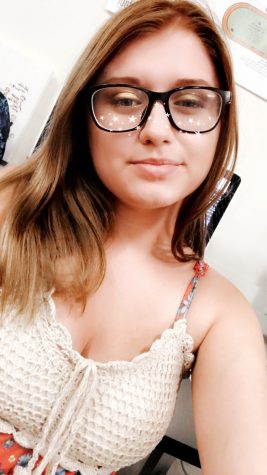 Jaydin Webb, Editor in Chief
I am part of the senior class of 2020. I hope to continue my career in journalism and leave a legacy for the next Editor. I have put my all into making...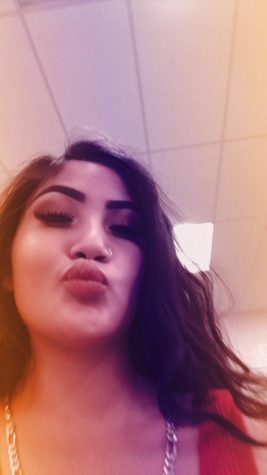 Vivian Cedillo, Pirateer Staff
I am a junior at Englewood High School. I think journalism is a fun way to get the news and express yourself. WHAT