New Upgrades to Englewood High School Stadium
Hang on for a minute...we're trying to find some more stories you might like.
The winds of change are coming and they are sweeping through our Pirate Stadium. Beginning in late spring 2019, massive upgrades to nearly every part of the outdoor facility will start to take shape.
Athletic Director Nate Smith says the changes come with the help of taxpayer money, "None of this could have been possible without the community. They helped support the idea of upgrading the system. One thing the community wanted to improve was the stadium."
Smith says our stadium gets used for nearly every sport and the students love it because not every high school has a field like Pirate Stadium. Football Coach Mike Campbell says he chose to take on the football program because he was in awe of the stadium every time he played under the lights in Englewood.
Athletes say Its such an iconic stadium because it's one of the things that stands out for the school, "Our stadium is huge and it gets used year-round for our events and our community events," said Smith.
Smith said the stadium field is top of the line, but the track and the outbuildings could use some work, "We are tearing down all the buildings, and putting in new restrooms, a new concession stand, two new team rooms, an 8th lane to the track, and we will replace the light poles."
Some of our seniors have mixed emotions about the upgrades. Many are concerned that their last year in sports won't be spent in their beloved home base. Kiko Abdelsaied (12) is a lacrosse team captain at Englewood and says he is afraid he won't get to experience the stadium one last time. "It sucks for me because I won't be getting a proper senior night under the lights in the stadium." Senior night is century-old tradition throughout sports at Englewood, "It's taking away from our tradition and we would like at least one game in our stadium." It's possible they will lose the stadium right before the season starts for lacrosse.
But Smith says, the administration is taking every opportunity to make sure that the construction doesn't interfere with these big life events. How that will happen is still unclear. We have learned an exact construction timeline has not been set, so Smith says it is possible the entire season of girls soccer, track, and lacrosse will not be impacted at all.
Bria Look Is another senior who worries she won't be able to play all of her soccer games in her home stadium. But Look isn't upset about the stadium affecting the soccer season. She thinks the upgrades to the field are a welcome change, "It's going to be a difficult transition because our field is known for being one of the widest fields in Colorado." She says the transition of fields will affect the girls differently because they're so used to the stadium turf. Look believes once they start practicing everything will be different, "If we practice and get used to the smaller field I think we'll be fine."
At this point, officials at the District office are still working on a concrete timeline for the project. We will continue to update you on the progress of the planning and construction as we get more information.

About the Contributors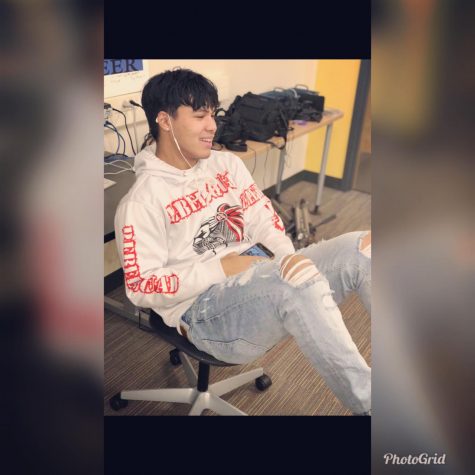 Ikaika Gonzalez, Pirateer Staff
I am a senior at EHS who plays football and I love journalism. I like learning about news content and talking to students about their experiences.