Healing our youth workshops
Healing Our Youth: Get Educated! is a youth mental health educational program that educates schools (teachers, administrative staff, school employees), parents, and community members who work with youth about mental health and mental health disorders.
The mission of HOY:GE is to educate teachers, school staff, parents and youth workers on mental health and mental disorders so that youth with a mental health issue can be identified early, receive help and have better outcomes.
Each event includes a 90-minute panelist presentation and a resource fair. We offer 2 CEUs.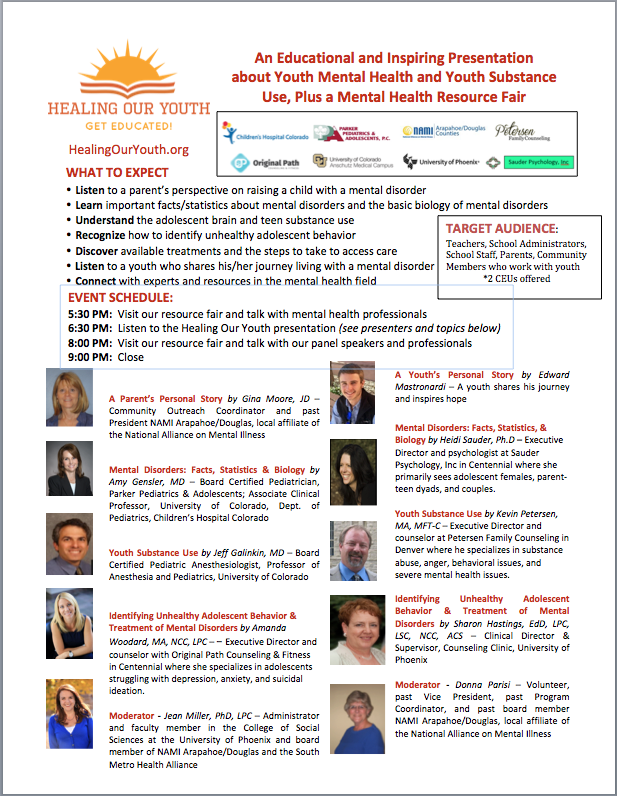 Our organizational partners include:
We are starting to book events for the upcoming 2017-2018 school year. Dates fill up fast, so if you are interested in hosting an event at your school, please contact me at this email address or at [email protected]. Attached is an informational flyer.