Students bend the ear of their voice in Washington
Dreamers, education, fracking, guns, and the environment. Englewood students got a rare chance to ask the sitting Congresswoman questions that worry them. Democratic Representative Diana DeGette spoke to eleventh and twelfth-grade students, some of whom can vote, about issues that shape their lives, their classrooms, and their futures.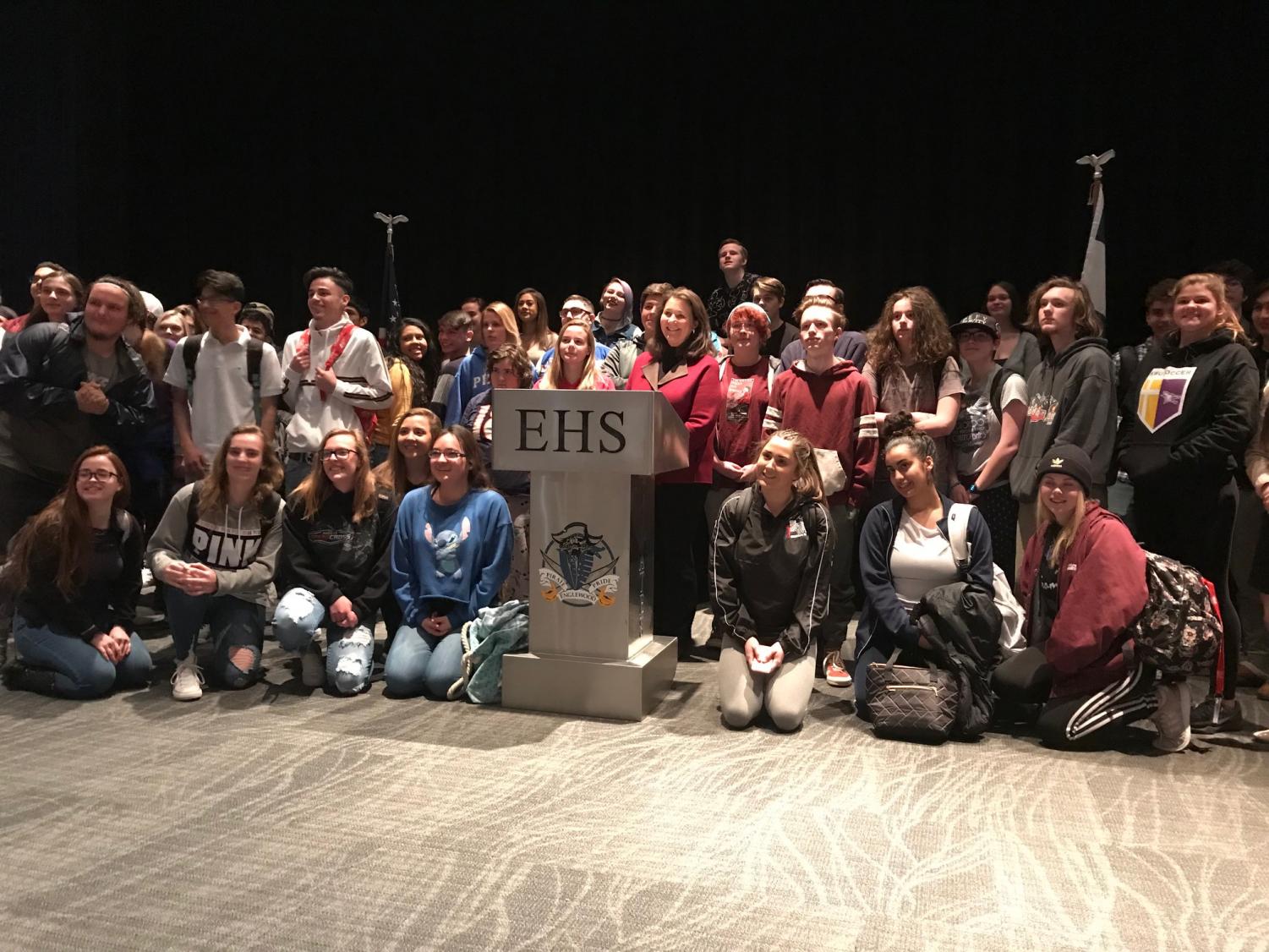 Representative DeGette is currently the U.S. Representative for Colorado's 1st congressional district. She has served since 1997 and is a Chief Deputy Whip. She is currently the dean of the Colorado congressional delegation.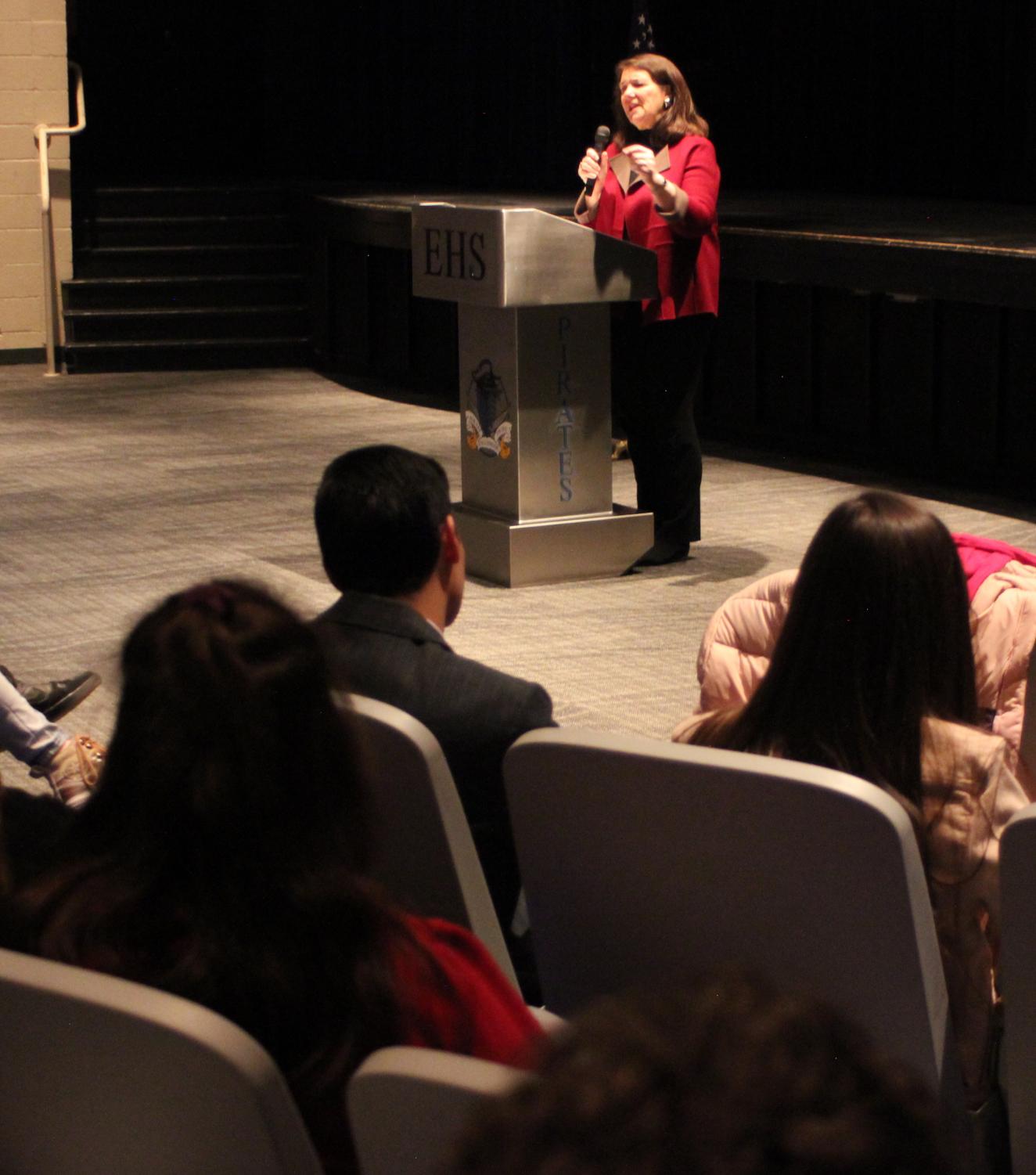 She spoke to students who believe the government is only for adults, "All government is for everybody in this country, and young people are the ones who have the most at stake. So this is why I go around to places like Englewood High School and meet with students. I talk to students in Denver and in Washington. And also why I sponsored legislation I think will help students." She cites the climate change legislation she believes is important because "young people today are the ones who are going to bear the greatest burden when it comes to future climate change and I think we need to do everything we can right now to have carbon caps and limit carbon emissions." "She is for the younger generation. She cares about the future. She wants to switch from non-renewable energy to renewable energy," said Johnathan Ashlock (12).
Some students were very focussed on our climate and carbon footprint. Others wanted to know the future of education in Colorado. Thomas O'Connor (12) asked her if she could point out the blocks to improving education in our state. "We have one of the lowest amounts of funding for education in our state. And despite this low level of funding, our students are really successful still, but we have a growing population here and we need to make sure that all our schools are high quality." She said the this is not a Federal issue, it has to come from the state, "I know our new governor, Governor Polis, and our state legislature, are working hard to figure out we can increase funding to K through 12 education."
The representative told students she is an LGBTQ supporter and has spent a lot of time on issues of equality. "She wants to take care of actual issues that affect us," said Rhayonna Trujillo (12).  "You could tell she was really passionate about all the topics she was addressing. She made an effort to connect with students and offered intelligent responses that will benefit us in the future," said Jaydin Webb (11).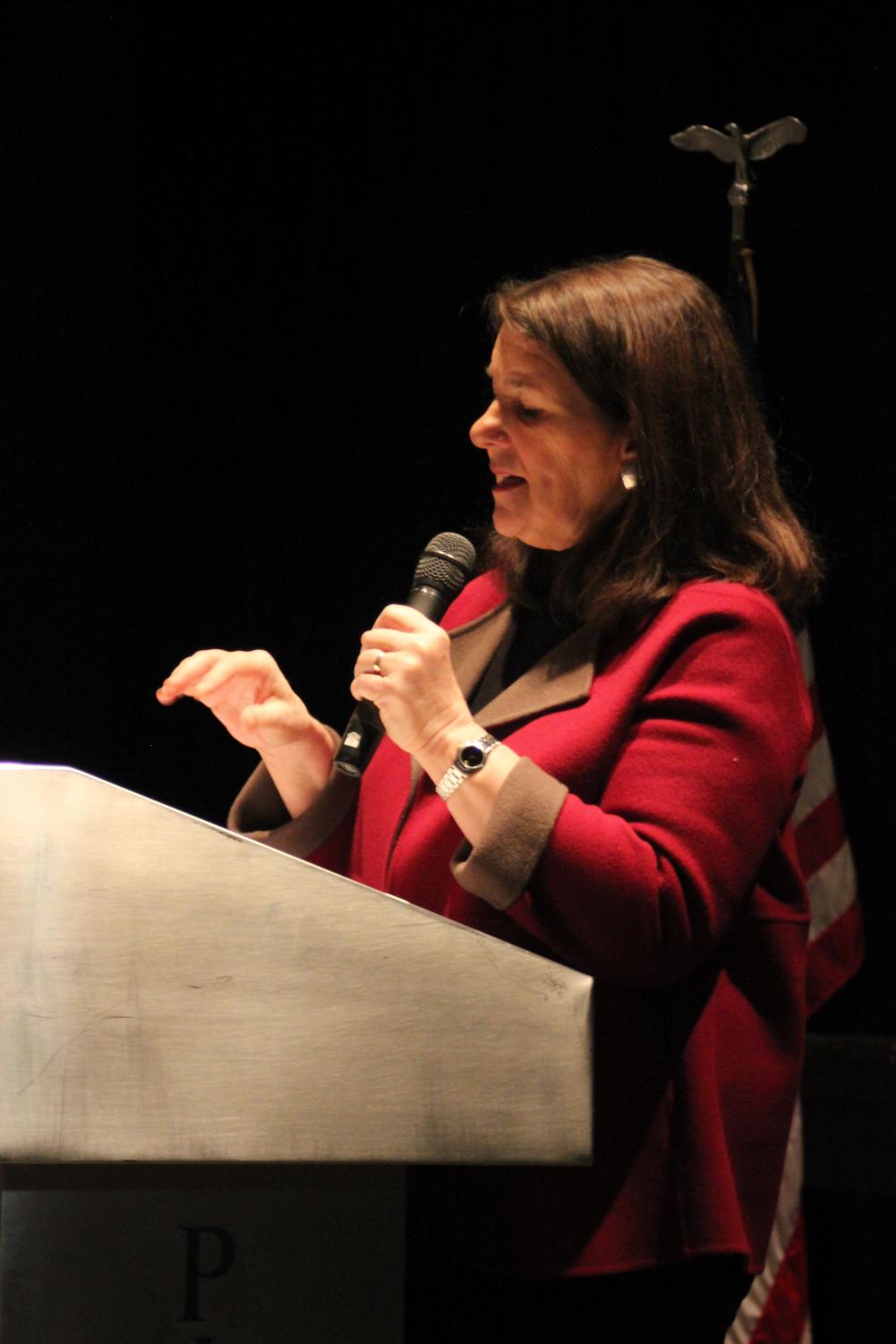 Representative DeGette spent quite a bit of time on the issue of DACA, and Dreamers. "I don't agree with everything she said, but it was nice to have one of our top representatives here listening to us," said AJ Lee (12) who asked the Congresswoman if she thought there would be any financial repercussions to giving the Dreamers more benefits. She said she met with a group of Dreamers a few weeks ago who are now teachers and community organizers, who grew up in this country, "who have gone to high school and college and are working in our economy, so actually, the financial repercussions of giving these kids, about 1.7 million DACA kids, or those eligible for DACA, I would argue that giving these kids a path to citizenship would actually improve the economy because we would keep them here and they are all contributing by being working and taxpaying members of American society," said Representative DeGette. "She wants to help the DACA students so they can live their American dream," said Ikaika Gonzalez (12).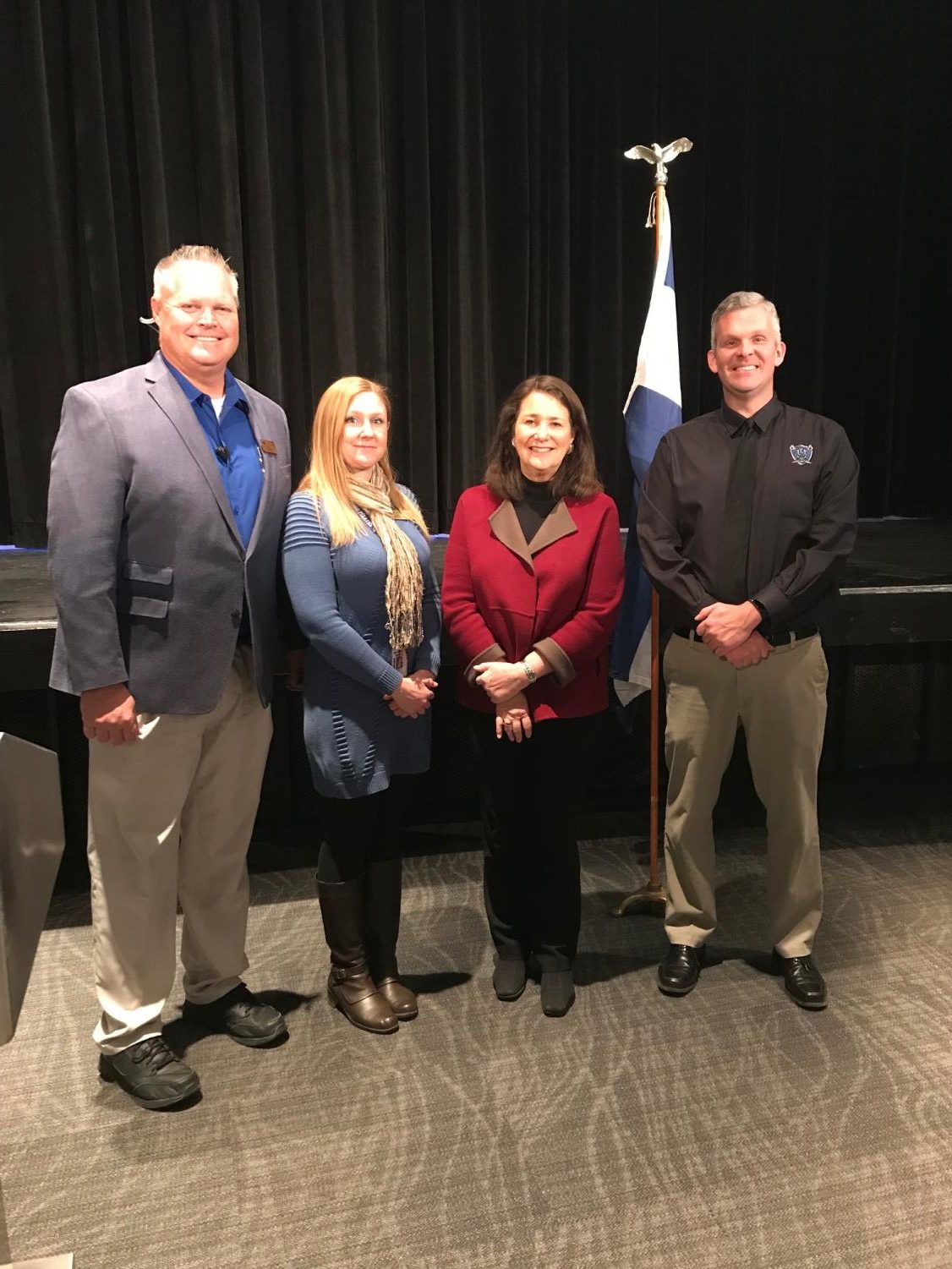 She spent about 45 minutes talking to students before taking a group photo with the upper-class students at EHS. You can hear the entire conversation with Representative DeGette in the Walk The Plank podcast here.