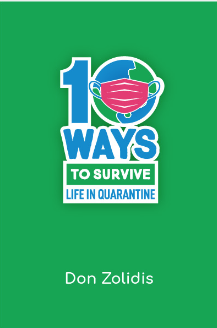 Ten Ways to Survive Life in a Quarantine is a play by Don Zolidis. Presented by the Englewood High School and Middle School theater students on the last day of regular classes, May 15, 2020.
The entire play was presented over Zoom for an audience of 100.
If you're spending a long time at home, it can be a challenge to keep yourself occupied. Luckily, 10 Ways to Survive Life in a Quarantine is full of handy solutions, from putting on a musical with your dog to becoming an announcer for a made-up sport, to falling in love with an inanimate object.
The play promised numerous handy solutions.  In the end, you may be inspired to take up origami and squirrel observation.
The lesson? You have no reason to be bored in the house!