Homecoming Bonfire!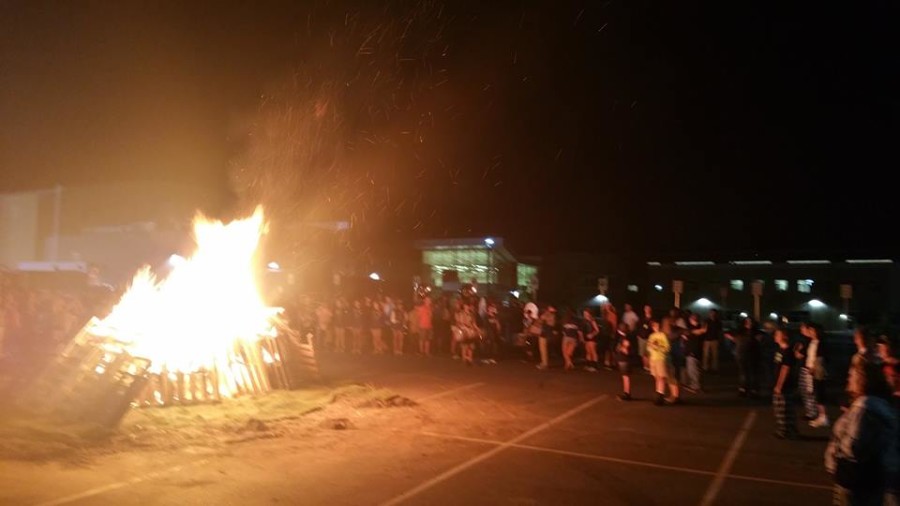 Flames shot high into the air Wednesday night for the traditional Pirates homecoming bonfire.
Students from all classes were excited, uniting as one school to celebrate EHS pride during this week of celebration.
Dozens of pallets were set ablaze in a fiery orange-red display lighting the entire parking lot.
Wednesday's event was the third day of a week of events.
So far during homecoming week, we've seen a pep assembly, float building, powder puff football, and dress up days.
The week ends with a parade through Englewood Friday at 1:30, the homecoming football game Friday night at 7:00 and the dance Saturday night.
Share your pictures here and on the Pirateer facebook page!