EHS teacher honored by Boettcher Foundation
Award winning teacher almost chose a different path
Hang on for a minute...we're trying to find some more stories you might like.
At one point in her life, Sarah Fuller had to pick a path. At a fork in her life's roadway, she chose to teach, "I gave myself two career options. I tried option one, corporate communications, and I very quickly switched to education."
Fuller spent time on the east coast and then found her way to Colorado, "I went to Elon University for undergrad and Regis University for graduate school."
She has been teaching for 14 years, "I started teaching in 2005, in North Carolina and got my masters in 2013."
After doing a bit of research, she decided high school is where she wanted to be, "Primarily high school, I did spend one year with elementary school, and that reaffirmed that high school was the right spot to be. I've taught at three different high schools."
In the past 14 years, she has seen a lot of changes in students and in education, "The way lessons are delivered. There's a lot more collaboration, there's a lot more inquiry.
There's a lot more student-led work and engagement with the text. They are more creative. They rely on each other a little more. When used appropriately, they embrace technology."
The Boettcher Foundation announced recently that it is recognizing a group
of standout Colorado teachers for their impact and dedication to students.
According to the release from the Boettcher Foundation, Fuller is being, "honored as one of the teachers who has committed themselves to supporting the high-achieving students who compete for the scholarship". She was nominated by EHS senior Fernando Urrutia, who found out he won a Boettcher Scholarship in March.
"We know that teachers are a critical component in the success of Colorado's students," said Tiffany Anderson, programs director for Boettcher Foundation. "For every student that leads a club or organization, there is a teacher who works late to supervise that organization. For every student who takes an independent study, there is a teacher who is spending extra hours guiding and supporting that student."
When Fuller found out she was chosen, she says she was filled with joy,  "I smiled.
I just felt so proud. Fernando is such a great kid and it was so sweet of him to nominate me."
She appreciates there is a group in Colorado who looks out for teachers as well as students,
"I think it's so special that Boettcher also allows a teacher recognition from their student finalists – it honors those student voices. By having this tradition, it reminds the community about the impact teachers have on student futures. I'm very grateful that Fernando chose to nominate me. I think is meaningful, because it's a community organization valuing education."
The release from the Boettcher Foundation says each educator will receive a plaque, a personalized tribute from the student who selected them and a $500 grant to be used for a project or activity to benefit students at their school.
Fuller says the money will be used for course updates for AP Language, which she knows will also benefit all students, "It would benefit all of the English students. There might be some extra text that we would be able to use with other students, with some scaffolding, of course. Maybe some test prep materials that students could check out. I have to wait until July, to find out what the course update looks like."
She knows that as a teacher, her job is to push students to give their all, "I know students are capable of greatness if they are willing to put in the effort – my job is to ensure students are given rigorous work and chances to critically think and stretch themselves academically."
You can learn all about Fernado Urrutia and his path to success by reading the full story on www.thepirateer.com, or clicking on this link.

About the Contributors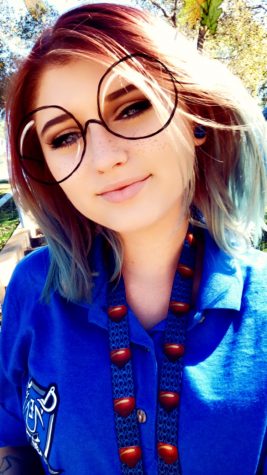 Jaydin Webb, Editor in chief
I'm an 11th grader, journalism is hopefully my future. I love getting to inform everyone and help produce our school's paper.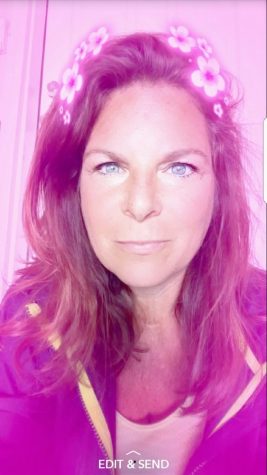 Karla Shotts, Adviser
I'm Karla Shotts, your Pirateer adviser! I grew up in Boulder, Co. the most beautiful city in the world (to me). I have two children. We spend a lot...