Pirate Log 2022
PIRATE LOG
Senior Yearbook Information (Pirate Log 2022)
How to buy a Pirate Log Yearbook:
Members of the yearbook class sell the current Pirate Log from the date of Registration (August 2021) through the Annual Luau (approx. 5/15/2022). The books are $45.00 until 12/1/2021. The prices go up in $5.00 increments until the luau in May 2022. (IE: $50.00 from 12/2/2021 through 3/15/2022. $55.00 from 3/16/2022 through and including the annual luau)
See Ms. Shotts or stop by room 2119 for more information.
How to buy a yearbook and parent page!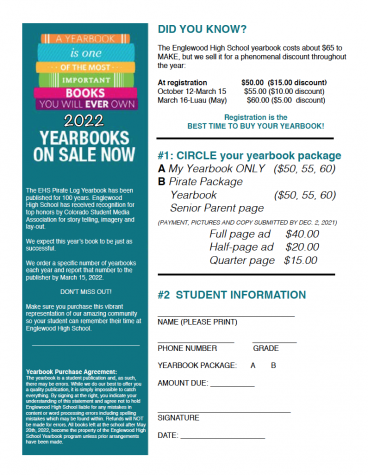 Here is the information you need
to take and submit
your senior photo for the yearbook!
Click on the link above to enlarge the image.
Samples of work from
PREFERRED PHOTOGRAPHERS
6044 W Canyon Ave, Littleton, CO 80128
303-730-8638
Monty Nuss Photography
SENIOR WISH PAGE INFORMATION: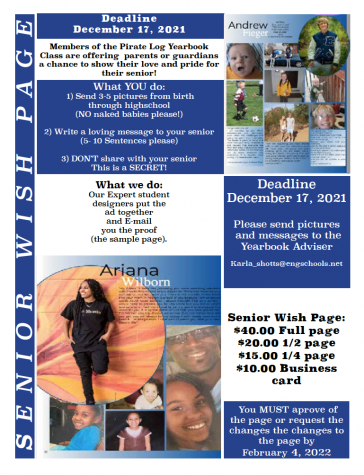 Click on the link above to pull the information full screen.
Yearbook Disclaimer