Pirate Log 2024
PIRATE LOG
Senior Yearbook Information
How to buy a Pirate Log Yearbook:
Members of the yearbook class sell the current Pirate Log from the date of Registration (August 2023) through the Annual Distribution Party (approx. 5/15/2024). The books are $55.00 until 12/31/2023. The prices go up in $5.00 increments until the party in May 2024. (IE: $60.00 from 1/1/2024 through through and including the annual party)
See Ms. Shotts or stop by room 2119 for more information.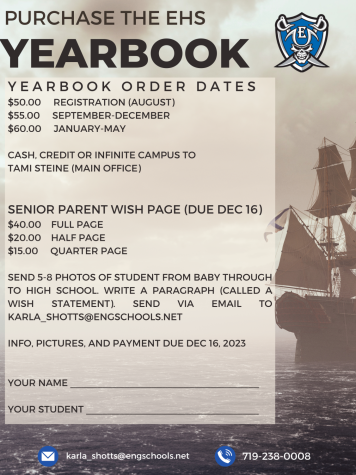 Click here for full size image of Class of 2024 Parent Page
"
We give students the opportunity to find a professional photographer on their own, use our preferred photographers' list, or take a photo with a professional photographer in February for free. We don't ever want cost to get in the way of getting a picture of your senior."
— Ms Shotts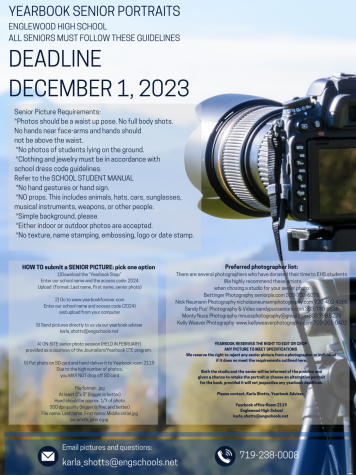 Click here for full size 2024 Yearbook seniors
Here is the information you need to take and submit your senior photo for the yearbook!
Senior photos need to be turned in by December 1, 2023. If you have not submitted it by that date, we will automatically sign you up for a photo with our professional photographer in February 2024.
If you do not participate in that February session, you will be marked as "photo unavailable" at the end of the senior section.
As always, if something comes up, you need to speak to Ms. Shotts and keep her in the loop about your photo.
We have sold out of yearbooks each of the last four years. Please reserve one (and pay) as soon as possible to ensure you get a book.
ENGLEWOOD PREFERRED PHOTOGRAPHER LIST

3669 S. HURON ST. #203
ENGLEWOOD CO 80110

6044 W Canyon Ave, Littleton, CO 80128
303-730-8638
Click here to view our Senior Magazine

    720-402-4386
EHS Alum

Monty Nuss Photography
303-798-8229
6761 S Broadway, Littleton, CO 80122

Mainstreet, downtown Littleton
www.kellyweaverphotography.com
720-201-0402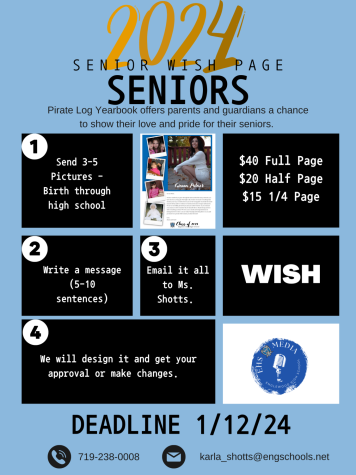 SENIOR WISH PAGE INFORMATION:
We need to know by December 16, 2023, if you want a parent page. These take up space in a yearbook and we need to plan accordingly.
The deadline for photo submission is January 12, 2024
You can email Ms. Shotts with any questions: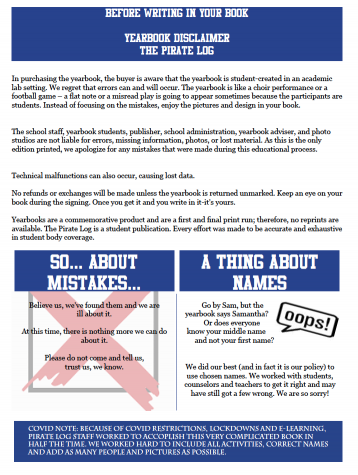 YEARBOOK DISCLAIMER
Our yearbook is lovingly put together by the yearbook 1, 2, and 3 classes at EHS. This is a student-led class with editors and editors-in-chief.
All decisions about color, content, and design are made by the entire class.
We know we cannot find all of the mistakes, but please be kind to the staff as they worked for eight months on this book!