Team Seas and Other Online Fundraisers
Why fundraisers are exploding now?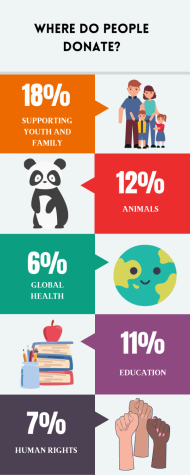 Team Seas is a new trending fundraiser that blew up over the past few weeks. Team seas is an event made by MrBeast And Mark Rober which started on October 29th. The goal is to clean the ocean using man labor and building machines. They are trying to raise 30 million dollars by the end of 2021. For every dollar donated to the Team Seas website, they are going to remove 1 pound of trash out of the ocean/beach/rivers (They have to go for all 3 to prevent the trash from even getting to the ocean). The shocking thing is with only 1 week of the fundraiser going they already raised 13 million dollars which is about 1.85 million bucks every day.
The reason for this crazy blow-up is because they called upon creators all over the internet to participate in promoting the whole project, which they have. Team Seas blew up all over the trending page on Youtube and Twitter. The content creators online boosted Team Seas for nothing in return but to help save the earth. But as the creators are supporting the idea, they have a bunch of eyes and ears listening. Viewers from all over are donating money and some of them are in our school. Student Yahir Aguilar Marquez (9) "I would probably donate if a creator I watch asked me to." This shows that people at this school have or want to support the cause. But TeamSeas is just one of the ocean of fundraisers out there; so why is it so popular?
Jamie Pollett is the instructional coach at EHS and has donated to online fundraisers before, "I donated to the Special Olympics, my husband's godson has special needs. And so we are very supportive of all the programs that they support and for all those with disabilities."

When asked what motivated her, Pollett said," I think what motivates me to donate is some personal connection to myself. Or reading a story about someone that it affects or how it affects me. Another organization that I give to would be like the Alzheimer's Foundation because it affects my grandma. She had Alzheimer's and so it affects my whole family that way."
According to Abby Jarvis on Qvig https://www.qgiv.com/blog/fundraising-statistics/
people usually donate when it relates to something in their life; 18% of Americans have said that supporting youth and family causes are most important to them, 12% said animals, 2% said medical research, 11% said education, 7% said disaster relief, 7% said human rights, 6% said the environment, 3% said global health. In total, 69% of Americans donate to charity.
Leave a Comment
About the Contributor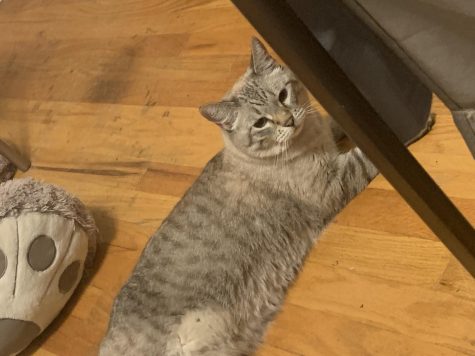 Corsten Bystrom :O, Staff Writer
I'm a Senior, I do video editing and photoshop. My favorite class is journalism. I also love doing Youtube.