NASA's Perseverance lands 2/18/2021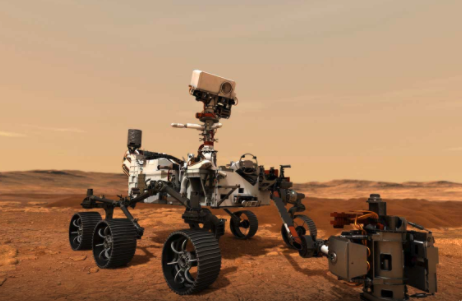 Students at Englewood High School will get to watch history unfold Thursday. Many classes will show a very complicated Mars landing. NASA's Perseverance rover has traveled nearly 300 million miles and will, with a lot of science and a little luck, touch down on the Red Planet on Feb. 18, 2021.
"I think it's kinda cool," said Wes Dryer (9), "I know it's really complicated because you are sending a huge object into space that might not come back so you are taking a huge risk."  Dryer is amazed at the size of formations on Mars, "I think it's pretty smart to send rovers first. They are able to go places that we can't and take soil samples in below 0 temperatures."
Caleb Carr (9) thinks it's pretty cool and fun, "I think we shouldn't explore Mars because of dust storms and no water. I think it's safer to let the robots explore Mars first before sending people there."
One of the most amazing parts of the mission for students is the harrowing final phase known as Entry, Descent, and Landing.
Learn more: https://mars.nasa.gov/mars2020
https://mars.nasa.gov/resources/25583/nasas-perseverance-mars-rover-landing-in-most-difficult-site-ever-attempted/