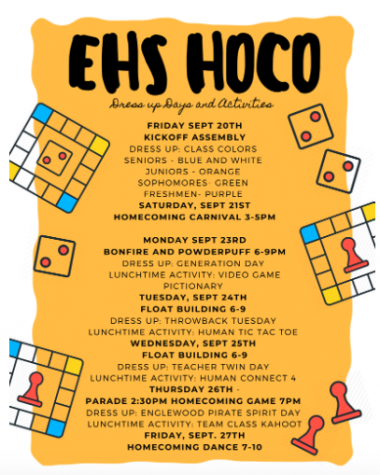 September 17, 2019 • 1 Comment
Homecoming week is a time for students to come together, show their class spirit and bond as a school.  Homecoming week is just around the corner. It kicks off with a Homecoming Assembly this Friday, Sept. 20. The events...
May 21, 2019 • No Comments
Students in Honors Chemistry class determined how dye sticks to fabric with a fun springtime experiment held outside. "Tie-dying has to be done or at least with this reactive device, has to be done with a plant fiber-based...
https://www.facebook.com/EnglewoodHighSchool/
Arapahoe Community College
Walk The Plank Podcast-U.S. Representative Diana DeGette
Walk The Plank Podcasts-Governor Polis
Walk The Plank Podcasts-Discussion with EPD
Walk The Plank Podcasts-Englewood, Co. history
Walk The Plank Podcasts-Crimestoppers
March 12, 2019
Cursing, on and off campus, has spurred some raves, rants, and reviews in student newspapers recently. An article in The Herald at Arkansas State University, for example, explores how "cursing becomes...
March 11, 2019
We wanted to know! Do the new carpets cut down on the sound? Rhy Robinson, the dean of students at the middle school says "Have you noticed the difference in the quiet between the two? When I'm up in...
March 11, 2019
When we talk about our days, they are filled with many things. Many adults may say our day is spent with our eyes closed...sleeping. But talking to Englewood students finds, that's not true! Junior...
Sorry, there are no polls available at the moment.
Hi and welcome to the weekly announcements brought to you by the team of PirateTV I'm…..Ethan Korum And I'm…..Fin Talley... thanks for joining...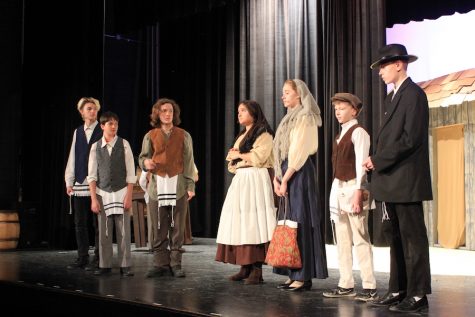 Destinee Enger, Pirateer staff
March 11, 2019 • No Comments
AJ Lee has taken on many roles in his time here at EHS. Tevye, the larger than life lead in Fiddler on the Roof, may be the most challenging in his senior year. His wife, played by HeavenLee...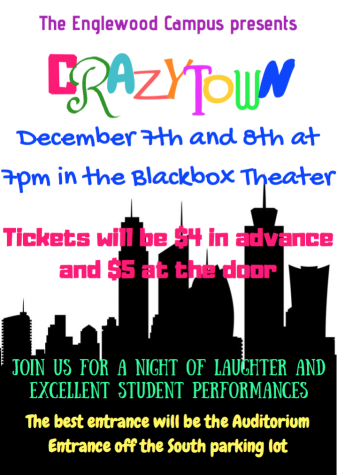 McKenna Bone, Pirateer Staff
December 4, 2018 • No Comments
Englewood High School theater students are going crazy. Many have joined the cast of the latest production of Crazy Town. Practices began two months ago and actors are perfecting their roles in time for...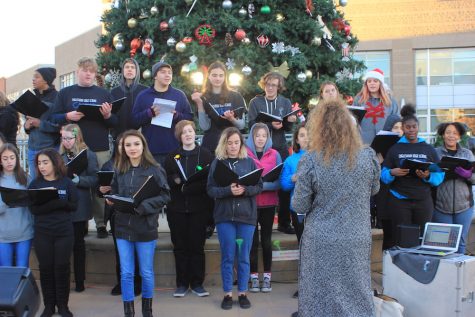 EHS choir lights up the holidays
December 3, 2018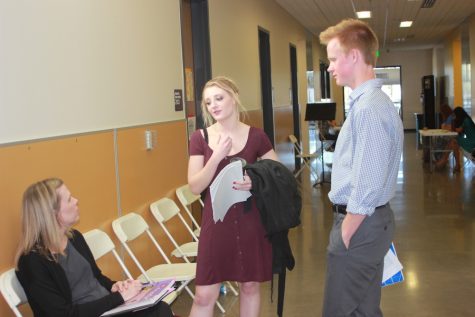 All-State choir competition attracts hundreds of students: One EHS student makes it
November 16, 2018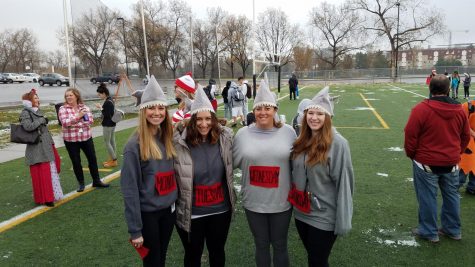 October 31, 2018