Jaydin Webb, Editor in Chief
October 15, 2019 • No Comments
Estelle Nadel, known as Enia Feld, was only 7-years-old when her life changed forever. Born in Poland into a Jewish family, she was the youngest of five children. She found herself swept up in the hate and death that reined...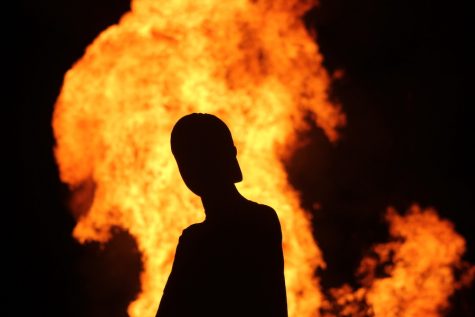 Seth Betancur, Pirateer Staff
September 25, 2019 • No Comments
Englewood High School has always been a tight-knit community. From the time the school split from Denver in 1913, it has held its traditions close to the heart. From the bonfire to the powderpuff game, to the yearly...
https://www.facebook.com/EnglewoodHighSchool/
Arapahoe Community College
Walk The Plank Podcast-U.S. Representative Diana DeGette
Walk The Plank Podcasts-Governor Polis
Walk The Plank Podcasts-Discussion with EPD
Walk The Plank Podcasts-Englewood, Co. history
Walk The Plank Podcasts-Crimestoppers
March 12, 2019
Cursing, on and off campus, has spurred some raves, rants, and reviews in student newspapers recently. An article in The Herald at Arkansas State University, for example, explores how "cursing becomes...
March 11, 2019
We wanted to know! Do the new carpets cut down on the sound? Rhy Robinson, the dean of students at the middle school says "Have you noticed the difference in the quiet between the two? When I'm up in...
March 11, 2019
When we talk about our days, they are filled with many things. Many adults may say our day is spent with our eyes closed...sleeping. But talking to Englewood students finds, that's not true! Junior...
Sorry, there are no polls available at the moment.
Hi and welcome to the halftime show, brought to you by the staff of PirateTV.  I'm….. And I'm…..  We are just about to wrap up a full week of Homecomin...
**NOTE: THE HOMECOMING DANCE IS FRIDAY, SEPT. 27 The Pirateer mistakenly reported the date as Saturday. We are sorry for the misunderstanding. ------------------------------------------- Hi...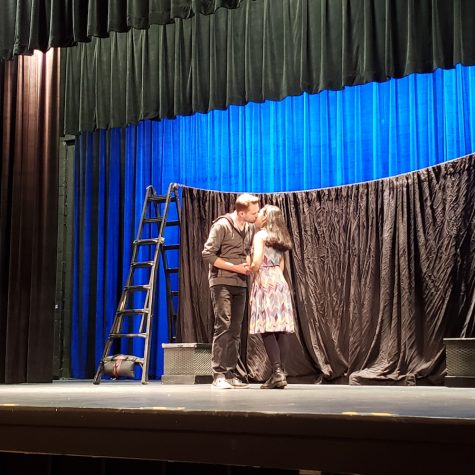 Jaydin Webb, Editor in Chief
October 2, 2019 • No Comments
It was supposed to be Shakespeare in the Parking Lot, but on a rainy October day, EHS students were treated to Shakespeare in the auditorium.  The shortened version of the play Romeo & Juliet...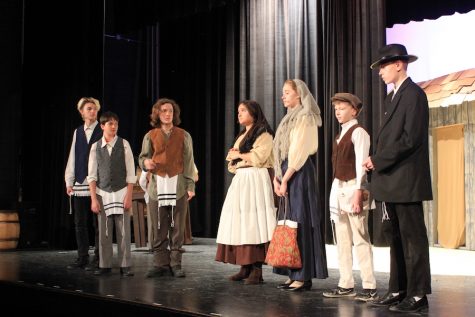 Destinee Enger, Pirateer staff
March 11, 2019 • No Comments
AJ Lee has taken on many roles in his time here at EHS. Tevye, the larger than life lead in Fiddler on the Roof, may be the most challenging in his senior year. His wife, played by HeavenLee...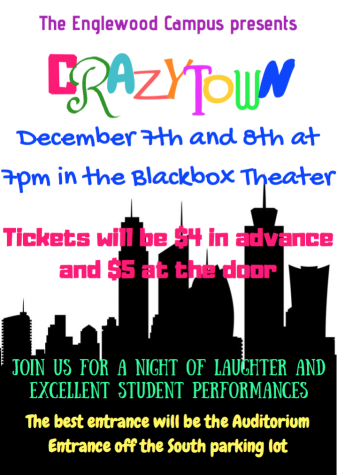 The wild and wacky world of Crazy Town
December 4, 2018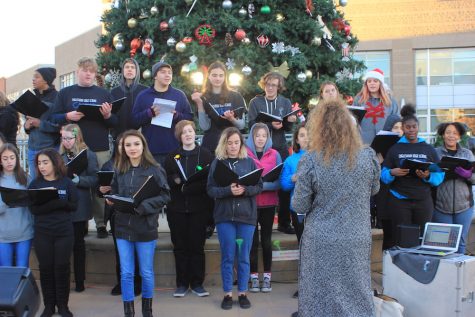 EHS choir lights up the holidays
December 3, 2018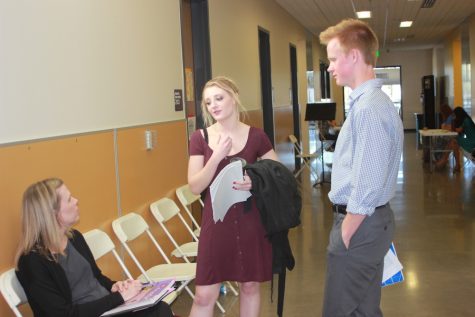 All-State choir competition attracts hundreds of students: One EHS student makes it
November 16, 2018