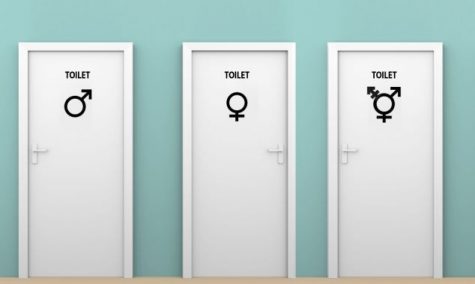 Jaydin Webb, Editor-in-chief
     He is in the Englewood band. He rocks the trombone. He is very opinionated on issues of politics, classwork, and social media. He is a good student. He works hard in class. He loves animated movies. He ha...
April 17, 2017 • No Comments

Angelica Castillo, Staff Writer
"I feel like they should shut down the kitchen, get rid of all the rodents and start over," says EHS junior Jihad Al-Yasiry. This response comes after students learned of yet another critical report issued by the Tri-County...
March 17, 2017 • No Comments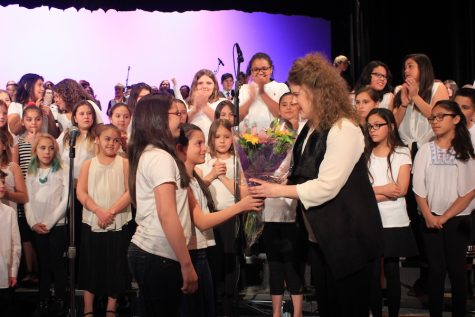 The 6th annual Englewood District festival choir concerts celebrated "Music in our schools month" (MIOSM) at the EHS auditorium. Clayton elementary, Cherrylyn Elementary, Englewood Middle school, and Englewood Leadership...
March 17, 2017 • No Comments
View All »
@TECPirates
Pirateer Facebook
https://www.facebook.com/EnglewoodHighSchool/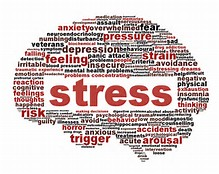 EHS Counselors want you to join them on the Thursday after Spring Break for a new stress group. Watch the video to learn more!
March 23, 2017 • No Comments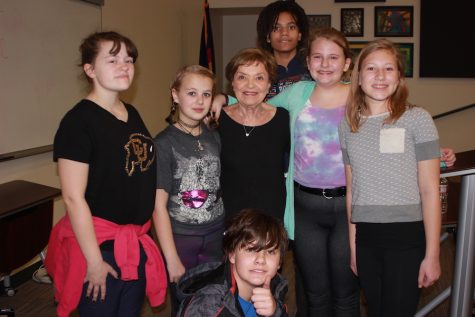 TEC students learn about the holocaust
February 10, 2017
In the late 1930's, a young girl, just 7 years old at the time, went by the name of Enya. That was before her Jewish heritage would put her in danger. It was the time of Hitlers Germany. Now, it's 2...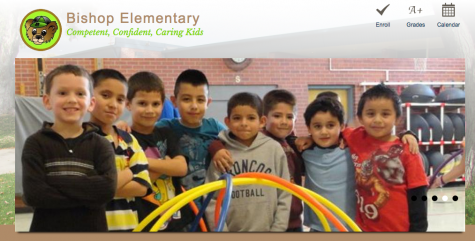 Your thoughts on the elementary schools in Englewood
January 23, 2017
Englewood, Co.-Your opinion is needed. Now that voters in Englewood approved the bond and mill levy, district leaders are beginning the process of planning for the new elementary schools and preschool...
6-week class for parents and caregivers
January 23, 2017
On behalf of NAMI Arapahoe/Douglas Counties, we are sharing information about the spring NAMI Basics class beginning Monday, April 3 and continuing through Monday, May 8.  Basics is a 6-week class fo...
View All »
Hi and welcome to the Englewood High School announcements for the week of April 20th, Congratulations to Mr. Emery and the band for a huge win this...
Hola y Bienvenido a los anuncios de Englewood High School, esta semana en español. (s)¿Te gustaría vivir más y sobretodo tener un cerebro saludable?...
Polls

Loading ...
Healing Our Youth: Get Educated! is a youth mental health educational program that educates schools (teachers, administrative staff, school employees), parents, and community me...
April 21, 2017 • No Comments
Job Readiness Day on Friday, January 27th. It is a FREE day of workshops to support you in meeting your New Year goals and getting the job you want. Talk to experts fr...
January 23, 2017 • No Comments
There is now a way you can text experts who can help you with financial aid issues! The tool, known as LendEDU Financial Aid Hotline, is a free text-in service designed to quickl...
January 23, 2017 • No Comments
Stock Market Challenge: EHS students trade a day of school for a day trading
November 4, 2016
September 14, 2016
Residential property management (RPM) program at Ball State University in Muncie, IN.
July 19, 2016
View All »
Photo Gallery
Staff Profile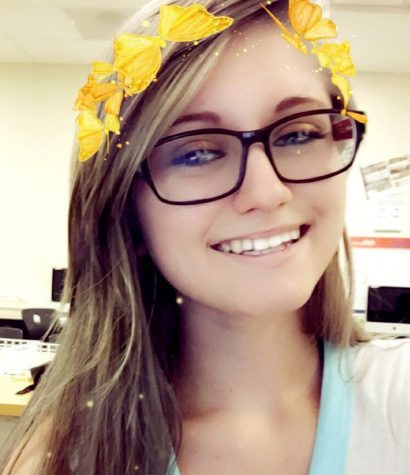 Jaydin Webb
Staff Writer
I'm a 9th grader and I like food. I don't have a life besides school. I'm a cool kid even if no one agrees B)
Read all stories written by Jaydin Webb
Midori Martinez-Palmer
Staff Writer
I am a senior at Englewood High School.