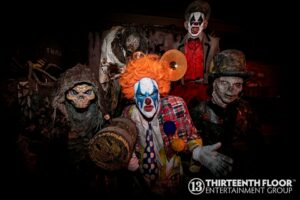 Haunted Houses and Where to Find Them
Haunted Houses, one of Fall´s most celebrated and exciting traditions is back. All around Colorado, there are some of the best horror attractions known to the community. 
 Haunted Field of Screams in Thorton, CO is open from September 30 to Halloween night, close to the Riverdale trail. Known to be the opening to "The Gates of Hell" it is full of screams and horrors that come at you from every angle. Leave young children at home, it´s recommended. 
There is also 13th Floor Haunted House, located in Denver, Colorado. It has been an attraction here in Colorado for years on end and has attracted hundreds of scare victims. If your favorite pass time is making your heart race with fear, these attractions are the ones for you.