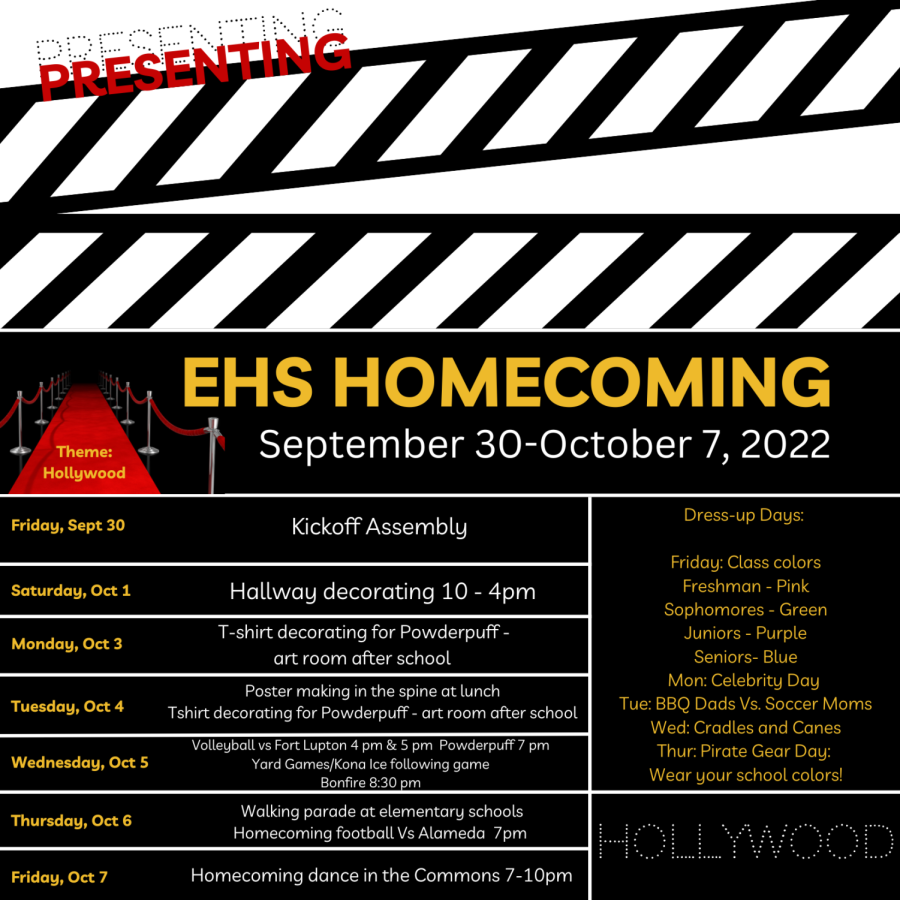 Homecoming 2022 – Hollywood
Your home for all things EHS Homecoming 2022
Englewood High School is steeped in tradition and homecoming is a special week because it has always been a tight-knit community. Since 1913, it has held its traditions close to its heart.
From the bonfire to the powderpuff game, to the homecoming football game, members of the community come out to support their hometown team.
We will continue to add to the homecoming events pages linked here throughout the course of the week.