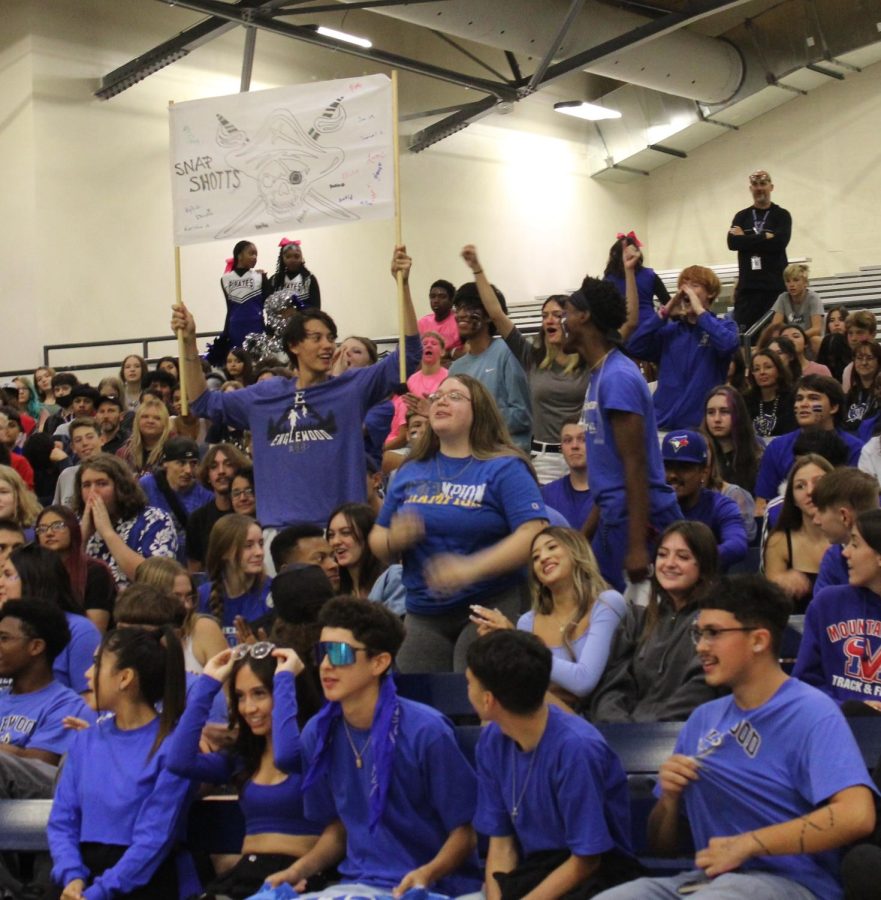 Kick-off Assembly – Friday, September 30
Getting hyped up for homecoming, students at Englewood High School dressed in class colors and celebrated the 2022 Homecoming season. The event took place on the Friday ahead of a week of events. With the senior class of 2023 leading the charge, the school was united in Pirate Pride. Freshmen wore pink, sophomores wore green, juniors were a sea of purple and seniors were a mighty blue.
The assembly started with seniors running into the gym, some carrying the school pirate flag and others carrying class seminar flags. Their energy encouraged the underclassmen to get excited about the upcoming events.
Students participated in a relay race, and dodgeball to earn spirit points. It was upper class versus underclassman to prove which class has the best Pirate Pride.
The annual school song competition was won by the seniors, coming in second was the juniors with the staff came in third.