The Battle of the Pirates – Homecoming Football
Englewood football won its homecoming game Thursday against Alameda 40-14. It was a game that drew former Pirates from all corners of the US. There was a large crowd cheering for the team and excited to be part of the homecoming events that have fully recovered from Covid-19 interference.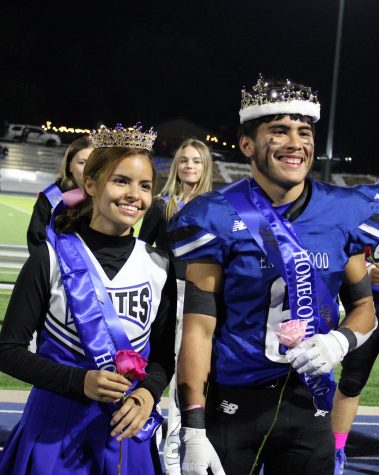 Quarterback Carson Campbell threw for ten completions totaling 168 yards. Isaiah Segoviano rushed for 136 yards in 14 carries. The result was three of the four-team touchdowns. Benedict Stur rushed for 88 yards and gave the team one TD.
Romeo Gonzalez gained 99 yards on the receiving side, Zion Findlater gained 30 yards, and Logan Owens gained 12 yards.
The next game for the team is October 14, in an away matchup against The Classical Academy.
The homecoming court was crowned as well during the game. Isaiah Segoviano and Ambar Cruz won top royalty.