Reagan Scheminske spent last year at Englewood high school watching the beloved marching band fall to the side in importance, "Overall not having a marching band over the last couple of years has sucked. But this year Stokes was really fun and it was really great to actually succeed."
This after 85 years of a consistently strong marching band that could be seen on a regular basis at our school and events.
After COVID-19, the band changed up their plans, hiring new people, changing practices, and reinserting themselves at events and competitions.
In walked new director Nathan Stokes, "I've always had a passion for the marching arts, and the experiences and lessons it provides its participants. I found myself missing that aspect of teaching when I moved into a middle school role three years ago, so when the opportunity arose to take over the high school marching program I was eager to take on the challenge."
Reagan Sheminske plays saxophone and oboe and is the current drum major, "it feels pretty great… I think I did really well. So it's been a really great year." Sheminske has been playing music since 5th grade and is passionate about the musical arts.
She was unsatisfied with the marching band over the past few years but is very happy about all the new changes, "It felt like a new beginning and the past years were all gone in an instant."
All the new changes brought new excitement to the band and their season, and that enthusiasm brought in over 25 musicians for this year. 
Stokes' new excitement for the students only made it easier to achieve all they have, "Our students have been tremendous to work with this season. Our staff challenged them to work in new ways that were both physically and mentally demanding, and our kids met those challenges head-on. Every goal we set was surpassed in exciting ways."
Timeline of Marching Band
May 2023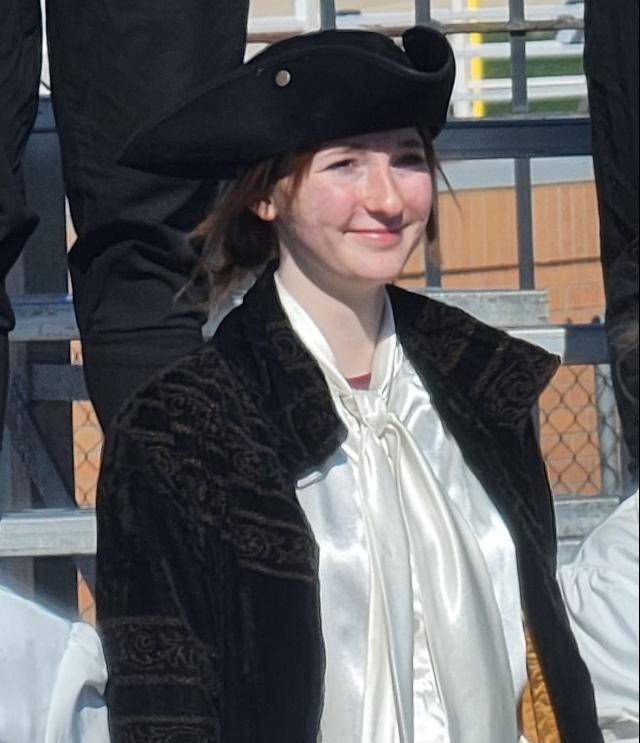 At the end of the previous school year, the leadership team was announced: 
Drum Major: Reagan Scheminske
Woodwind Captain: Madden Bain
Brass Captain: Joe Carter
Percussion Captain: Dylan Wrathall
Guard Captain: Spade Barnes
According to the Colorado Bandmasters Association handbook, Section Leader (Captain) positions within the Marching Band are extremely important. Captains are expected to be music and marching experts specific to their instrument or instrument family (or in the case of the Color guard Captain, flags, rifles, batons, silks, dance, etc.). 
Captains are held to the very highest standards of musical and behavioral excellence. The primary responsibilities of Captains in this organization are as follows:
To consistently demonstrate an example of the utmost excellence in personal responsibility, discipline, respect, integrity, work ethic, positive attitude, behavior, and musicianship. 

To maintain an open line of communication with the Band Director and Drum Majors to discuss goals (and how to achieve them) and problems (and how to fix them). 

To guide and direct the members of his/her designated section to ensure that expectations of responsibility, discipline, respect, integrity, work ethic, positive attitude, behavior, and musicianship remain consistent throughout the Marching Band. 

To encourage and promote personal responsibility, discipline, respect, integrity, work ethic, positive attitude, behavior, and musicianship among the band/guard membership. 
These responsibilities are not exclusive to Marching Band season, but year-round responsibilities. Captains are expected to lead both out on the marching field and in the classroom.
July 15, 2023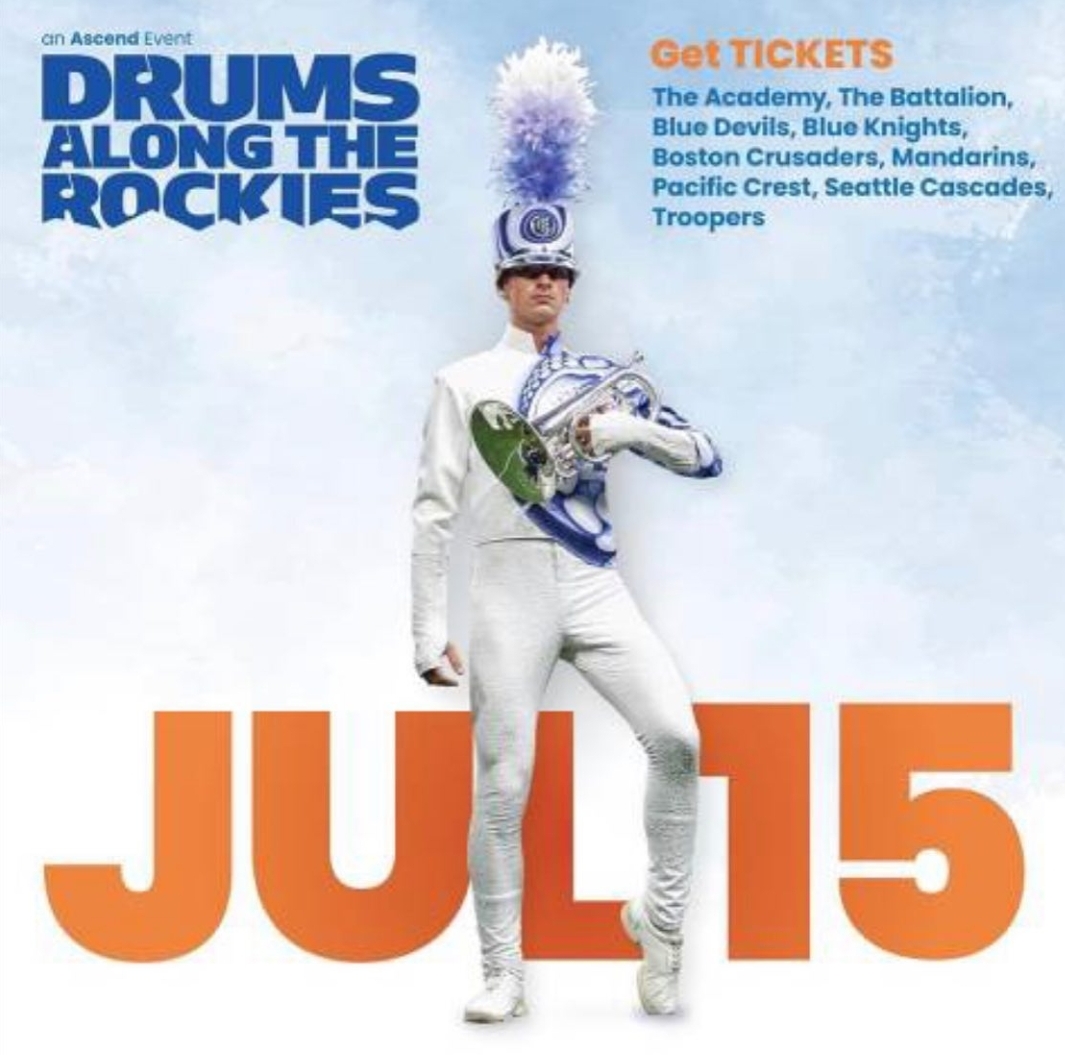 Drums Along the Rockies
EHS musicians were able to get tickets to the Drums Along the Rockies performance at Colorado State University. 
August 9, 2023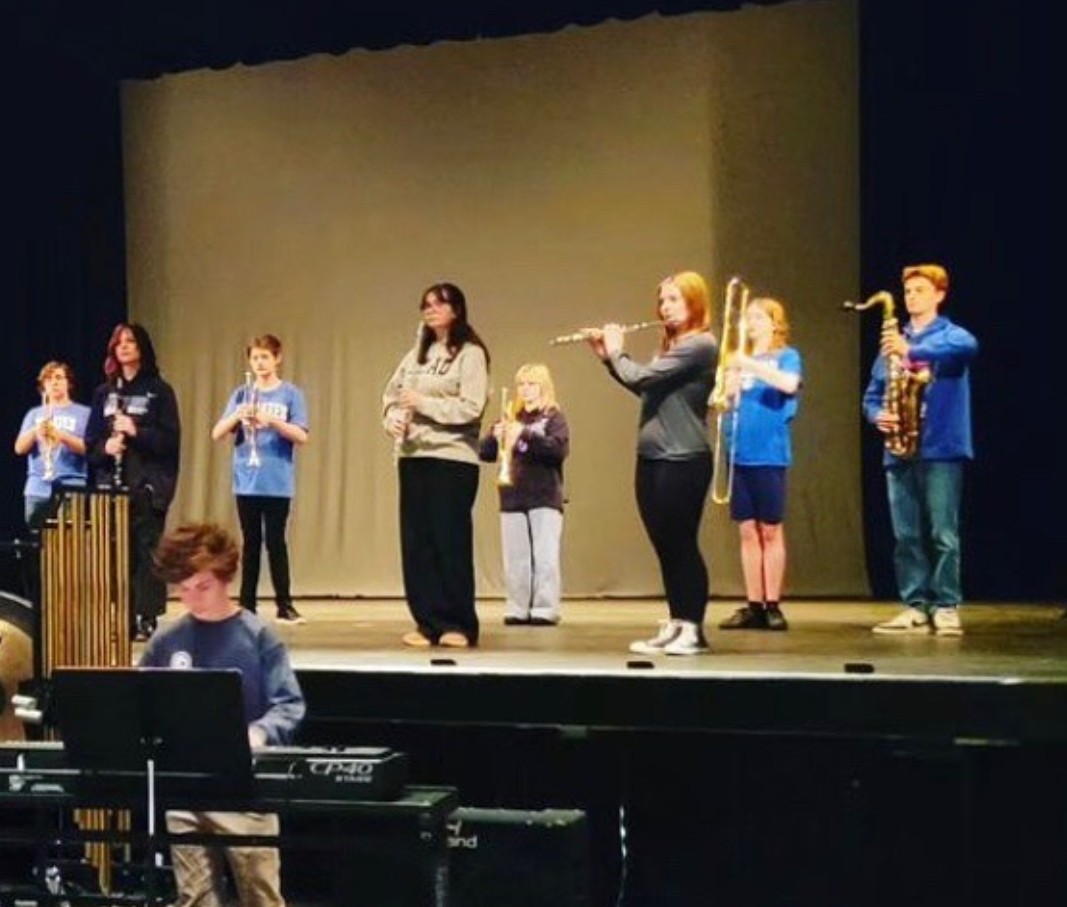 The marching band performed for the entire staff of Englewood School District on the first-day staff was back for the new school year.
August 19, 2023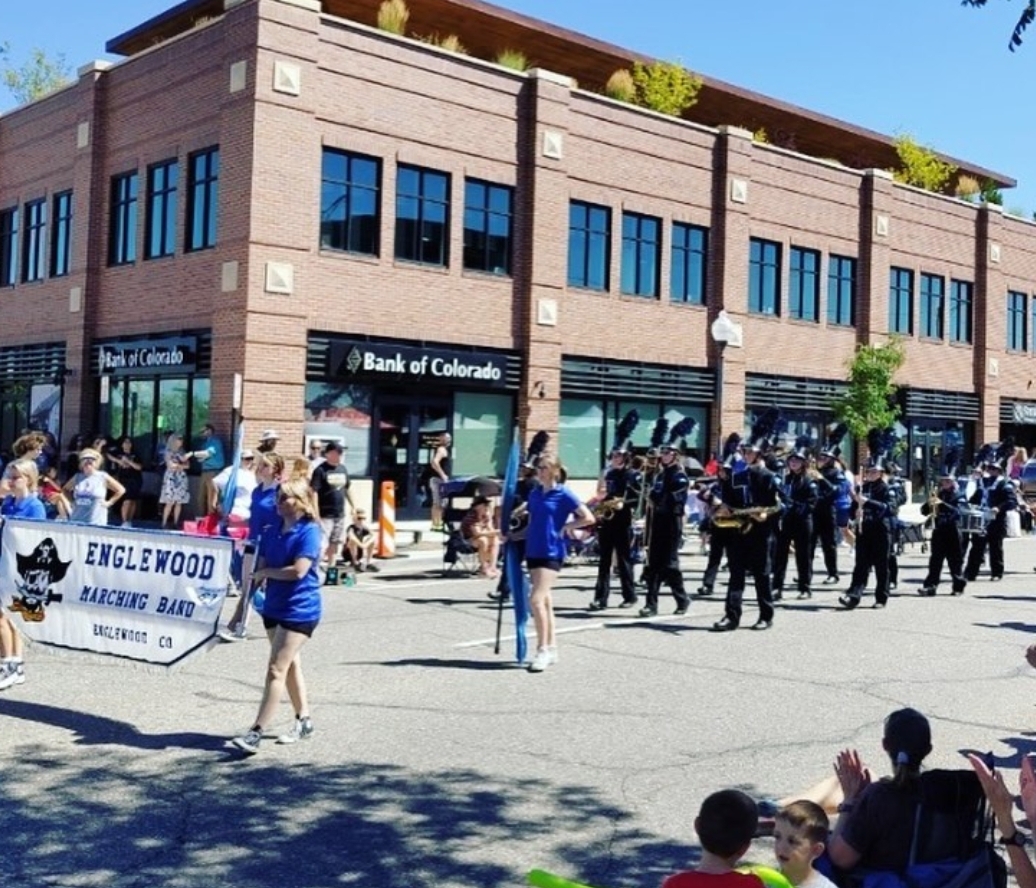 Members of the marching band took to the streets of Littleton to take part in the first parade in five years. The event, called The Western Welcome Week, was a tradition for EHS and musicians loved participating in it. 
August 31, 2023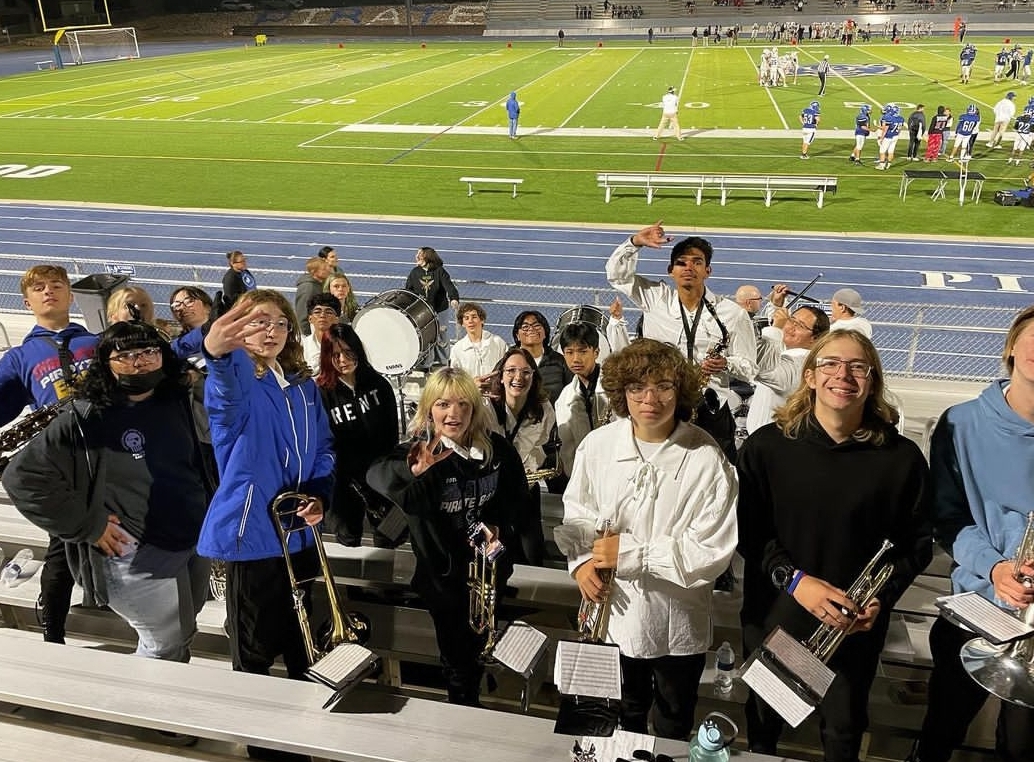 Return to football games! Band members played the National Anthem and other songs to keep the crowd hyped during the games. They also performed their first halftime show during the Littleton football game. 
September 16, 2023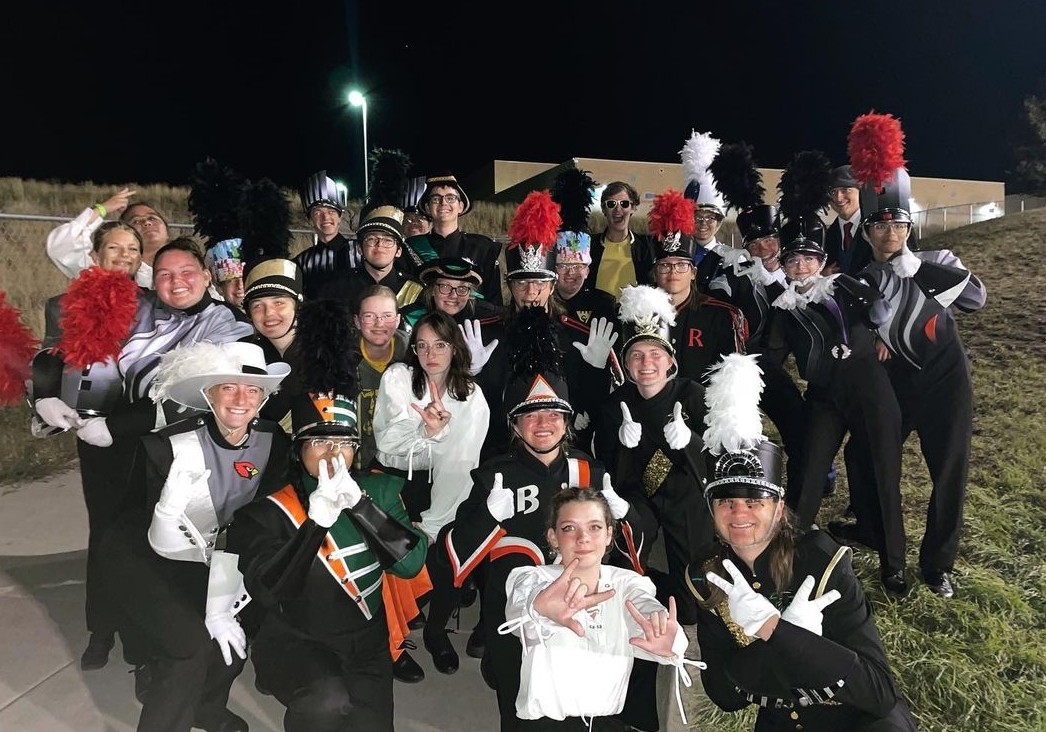 Congratulations EHS band for a second-place finish in the Friendship Cup that takes place at Elizabeth High School. Musicians took part in a clinic by the judges and then performed in a competition in the evening. 
October 12, 2023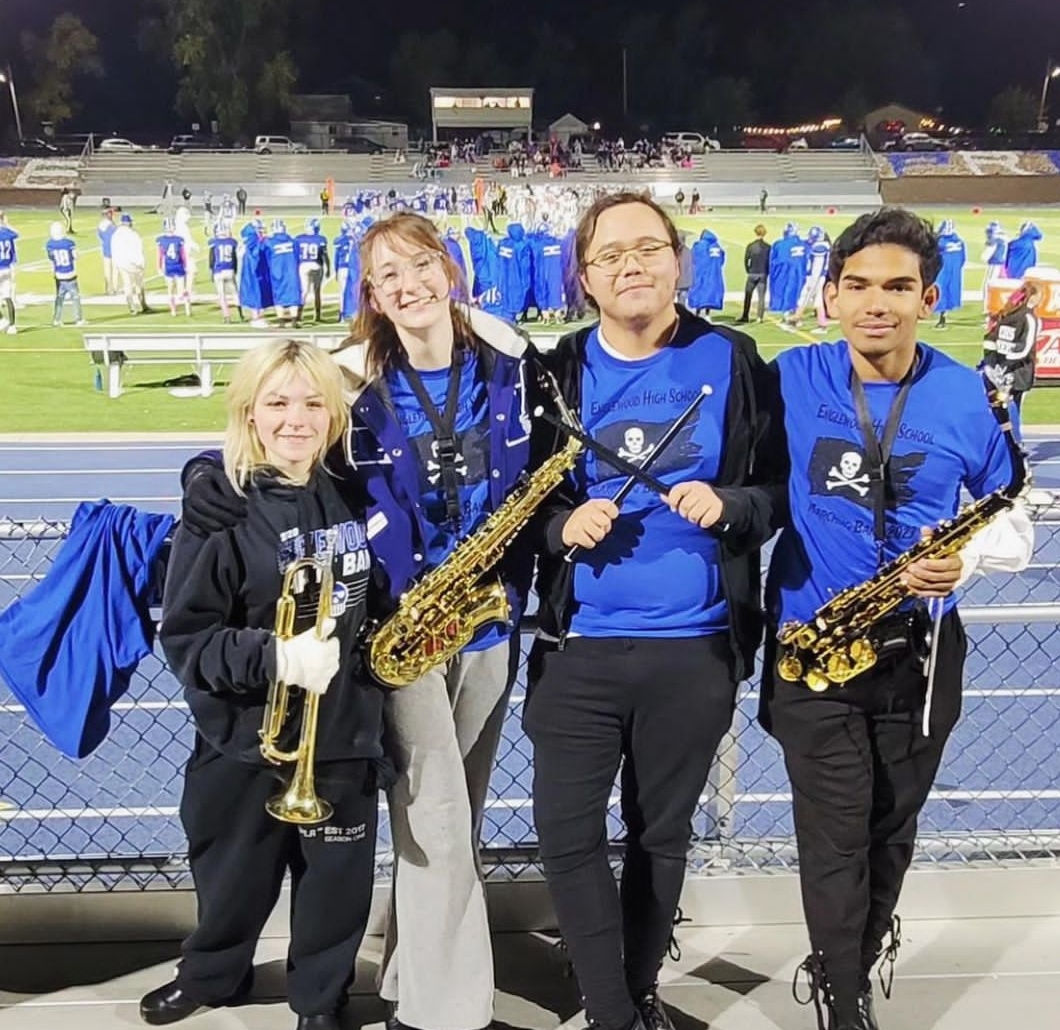 EHS band celebrates its seniors and the last home football game of the year. 
October 18, 2023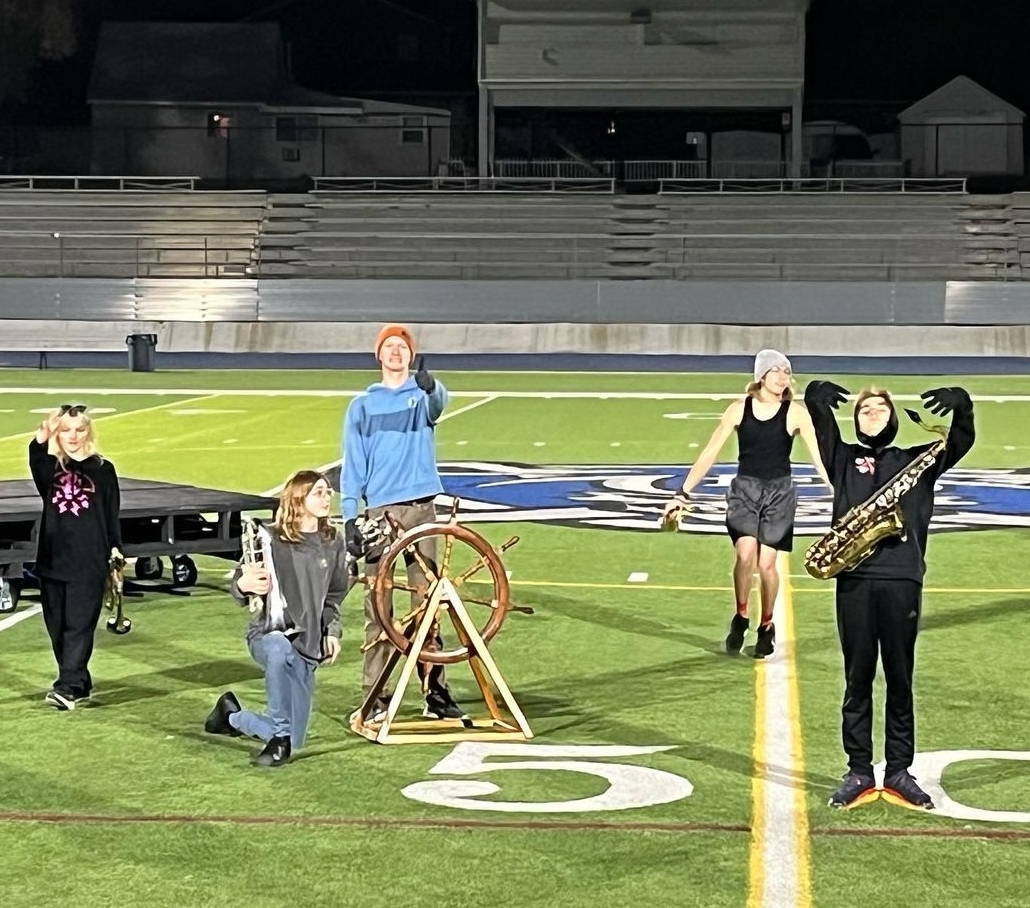 For the first time since 2019, the Marching band qualified for the State Championships during the  CBA Metro Regional Event in Parker. Musicians have to finish in the top 8 to qualify. 
October 21, 2023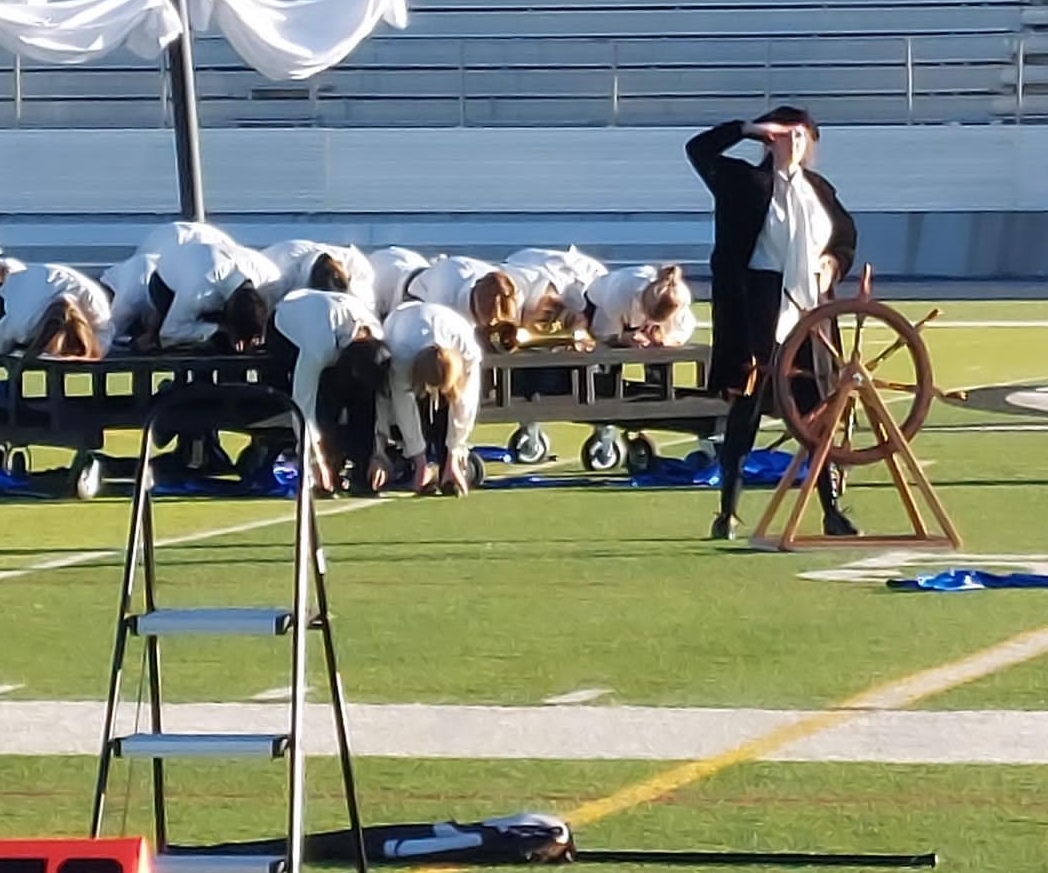 Friendship Cup at Englewood High School where the band performed a "Jolly Roger" routine. It won the band 1st place in 1A, 5 caption (high music, high visual, high general effect) awards, and 3rd place overall. 
October 30, 2023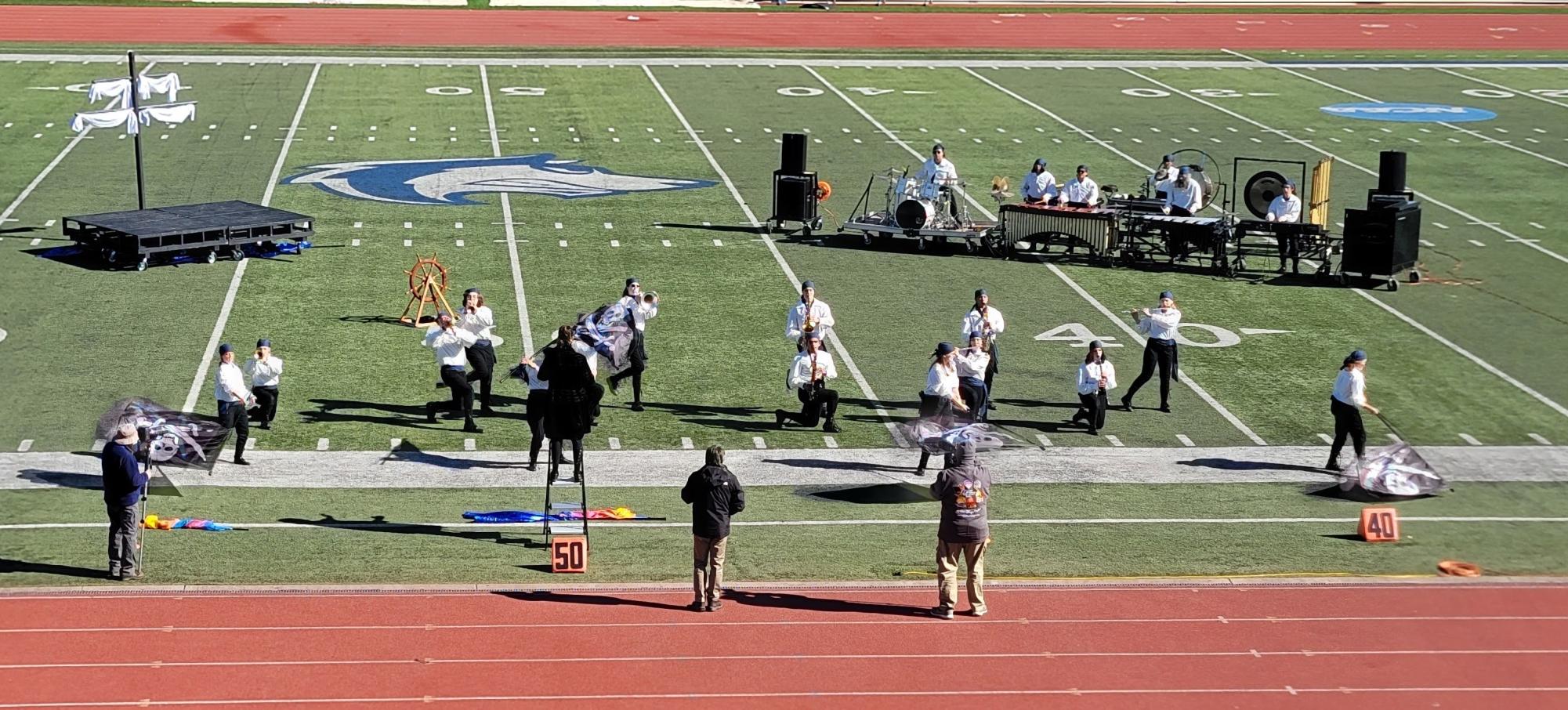 State Championships at CSU-Pueblo pitted eight bands against each other in the 2A class. The band finished 6th overall. 
With the new start, the band looked to new heights and took on new challenges competing in four events including state. 
The band's first performance was a small show for the Englewood district staff. Sophomore and woodwind captain Madden Bain said he was excited to play, "It was really good, it was nice to show what we had so far and give the suspense of what more was to come from that."
The Marching band was welcomed back to football this year as well playing throughout the games and halftime performances, "It was amazing having a full book of songs that we could play at the football games and be able to show off what we have," said Bain.
The Marching Band competed in various Friendship Cups, "The Friendship Cup Marching Competition circuit is a phenomenal experience for our students. This circuit puts an emphasis on education, cooperation, and community within the marching arts. It's a place for bands to showcase their skills in a friendly and supportive environment while striving for competitive excellence. Our students learned a lot about themselves through this circuit, and that was a major reason for their competitive success at the State level," said Stokes.
The goal of any activity at Englewood is to compete at a state level, earning a spot at State this year was not just exciting for the students but Nathan Stokes as well, "At the start of the year our goal was simply to lay the groundwork for the future while providing audiences with an entertaining show and establishing our culture and standards as a band. I told the kids in August that if we just focused on those things, we would be successful. I'm not going to say it was 'surprising' to get to State this year because I knew the type of talent and drive our kids had. That said, it was awesome to be back at State where we were able to celebrate the kids' hard work and motivate them for the future."
Its 6th place result was a huge success and for the seniors, it is a great way to end their high school career in marching band, "It was really great. It was kind of unexpected, but we do have world-class movement, guard instructors, an amazing percussion instructor, and of course our great Director Stokes… Overall I couldn't ask for a better way to end off my senior year," said Reagan Scheminske.
With such a strong ending, the band can look forward to taking it even higher next year, "We're very young and skilled, the future only holds more for us and it is exciting," said Bain.