Powderpuff and a Bonfire – A Homecoming Tradition
Rivalries and school spirit are staples of Homecoming week at Englewood High School. The ritual of these events dates back to the 1920s. Schools will often have a football game with rivals the week of homecoming and that is the case at EHS. The football team will take on the Alameda Pirates. It is called the "Battle of the Pirates."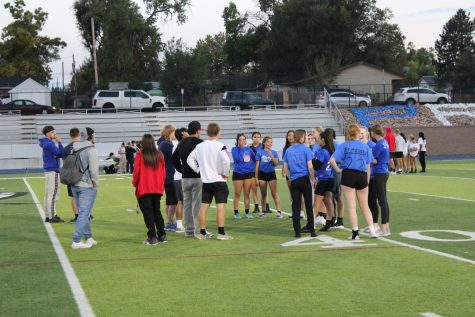 To hype up the events leading up to the game, girls are coached by football players in a game that pits upperclassmen against lowerclassmen. The upperclassmen won the game 30-6. In addition, cheerleaders teach other students how to do uniform movements and rev up the crowd.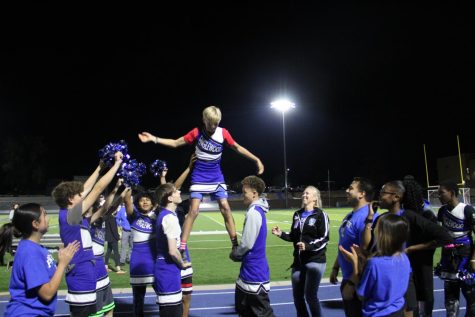 EHS also hosts a bonfire on Wednesday ahead of the football game. The fire was built by Yearbook students who laid down sod and then built up pallets in a uniform structure.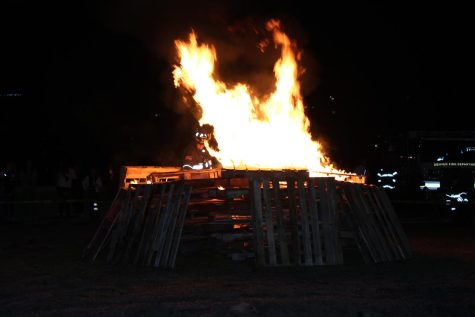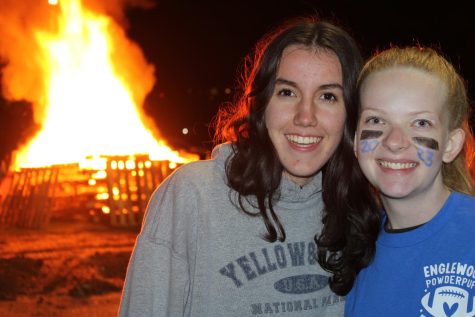 The Denver Fire department doused it in kerosene and then lit it up. Hundreds of students stayed after the Powderpuff game to enjoy the warmth and school spirit surrounding the fire.