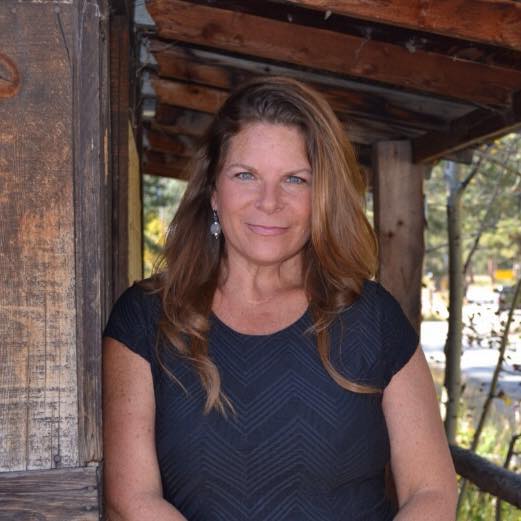 I'm Karla Shotts, your Pirateer adviser! I grew up in Boulder, Co. the most beautiful city in the world (to me). I have two children. We spend a lot of time outside. We love to hike, camp, and ski.
I have spent 27 years in the Broadcast/Journalism industry. I was a reporter, anchor, producer, and News Director. Over the course of my career, I covered huge blizzards, world leaders, education, crime, and the military. I have interviewed Presidents and Shimon Peres (Nobel Prize winner).
My career has taken me all over the country:



Rapid City, SD


Missoula, MT


Pocatello, ID


Decatur, Ill


Colorado Springs, Co


Grand Junction, Co


Denver, Co


That is a lot of traveling! I have met some of the most amazing people in the world. But now, I'm doing the most important job I have ever had:
teaching high school students how to be ethical and effective multi-media journalists.
Karla Shotts, Adviser
Sep 21, 2020

CLICK HERE: Englewood Softball Live Stream Event

(Media)

Aug 27, 2020

EHS students begin classes in-person and online

(Media)

Apr 28, 2020

Students finish yearbook

(Story)

Feb 19, 2020

Students accelerate into the future with self-driving vehicles

(Media)

Feb 13, 2020

Shovel your walks! A student's safety may be at stake! 

(Media)

Feb 11, 2020

EHS student wins congressional recognition

(Media)

Nov 19, 2019

Check, Please! takes the cake

(Media)

Oct 15, 2019

Holocaust survivor speaks to students

(Media)

Oct 02, 2019

"We've stopped keeping track" EHS school resource officer says vaping is a troubling and growing problem at EHS

(Media)

May 10, 2019

EHS journalism students honored by CSMA

(Story/Media)

Apr 26, 2019
Apr 26, 2019

Boettcher Scholarship

(Media)

Nov 14, 2018
Aug 09, 2016

Who is Ryan West? Learn a bit about your new leader at TEC

(Story)

May 03, 2016

Pirateer students win Best of Colorado awards

(Story)