Dozens of EHS students donate blood
Despite a nationwide stop in donations, students step up
The EHS library turns into a medical facility for one day.
On November 16, 2022, Englewood High School has its annual Blood Drive. The blood drive started in 2008 when, according to Sarah Fuller, the adviser for NHS, a member of the Englewood community was going through intense medical treatment, and some Englewood students wanted to find a way to help out.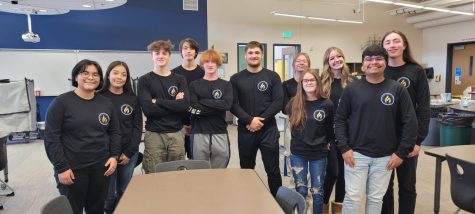 The National Honor Society decided to keep it going, which has been happening yearly. Katelyn Berry a member of the National Honors Society says it is a lot of work, "It takes about two months to get the blood drive organized." They need so much time to prepare to get the word out to students and reach out to restaurants to get food to support the donators. 
Englewood had around 50 donations, with an estimated 150 lives saved. Despite this fantastic turnout, they know the Englewood community can do better, "We've actually had a dip," said Fuller. This isn't just a dip in the number of Englewood donations, it's a dip in donations nationwide.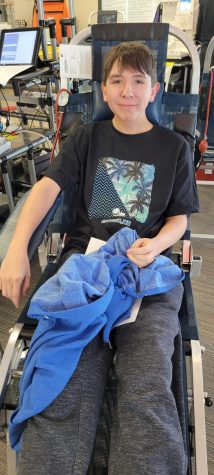 High school students are some of the best donors because their blood is often in great condition. Mrs. Fuller encourages students to donate, explaining that a few hours of your time can save three people's lives. Another drive happens in the Spring, and Englewood wants to try to save as many lives as possible. 
The need for donations is so great right now, Vitalant is offering Amazon gift cards to those who donate during a specific time frame.
For more information: https://www.vitalant.org/