Englewood Media Takes on J-Day
Englewood yearbook, journalism, and broadcasting students got the opportunity to attend the annual J-Day conference hosted by Colorado Student Media Association on September 15th. This year's theme was "Free Speech, Free Press, Free People" and around 1,500 students attended CSU to participate.  The day kicked off with a conference-wide session, and then students got the opportunity to participate in three group sessions, presented by 25 different professionals and top media advisers.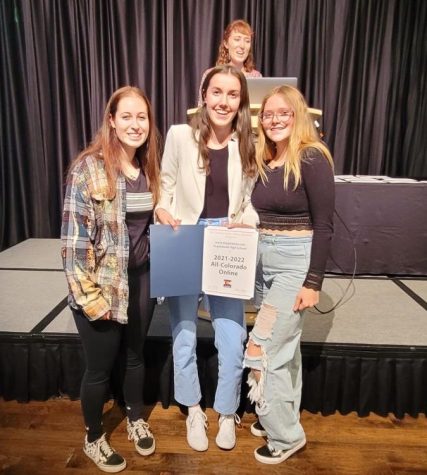 Sessions ranged from storytelling techniques, to interview skills, to improving your video broadcast. Micayla Hall said she learned a lot about story writing and interview skills, "my favorite part was getting to be surrounded by people with common interests and knowledge in something I enjoy doing." Students got the opportunity to choose sessions based on their interests and areas they wish to improve in. Abby Noerjko, who also attended the conference, had a great experience similar to Hall's. She said she also enjoyed being around students with similar interests and goals. The media students who attended for the opportunity to learn many skills, "I learned that storytelling should help support a community with diversity and inclusiveness, to ensure a whole population is represented. Your story should typically be about something or someone unique that has a story to share," Noerjko said.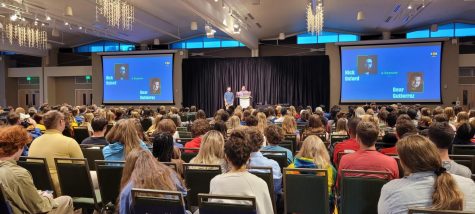 The day ended with an award ceremony and a successful day for Englewood. Video Media received first place for best-in-show. Online News received second place for best-in-show. Diamond Essel and Robyn Gusek received first place in best-in-show for News Publication. Along with best-of-show awards, EHS Media also received the Best-In-State awards from last year. Englewood received the Merit award for Print, the Commendation award for Broadcast, and the All-Colorado award for an Online News Publication. The day was an amazing opportunity for Englewood Media, and students can't wait to do it again next year.