Free to Speak
3,500 students are brought together by the First Amendment
"It is important because I feel like a lot of violence that is going on in the country lately is from people pulling out the first amendment kind of like a weapon as a means to defend themselves and attack others," said senior Oriana Thomas, who is the editor in chief of her high school newspaper in Arvada, Colorado.
She is one of 3,500 students and advisers attending the Journalism Education Association (JEA) national conference in Anaheim, California. The three-day conference gives student journalists the opportunity to interact with others who share the same passion and learn new techniques and skills to apply in their school publications.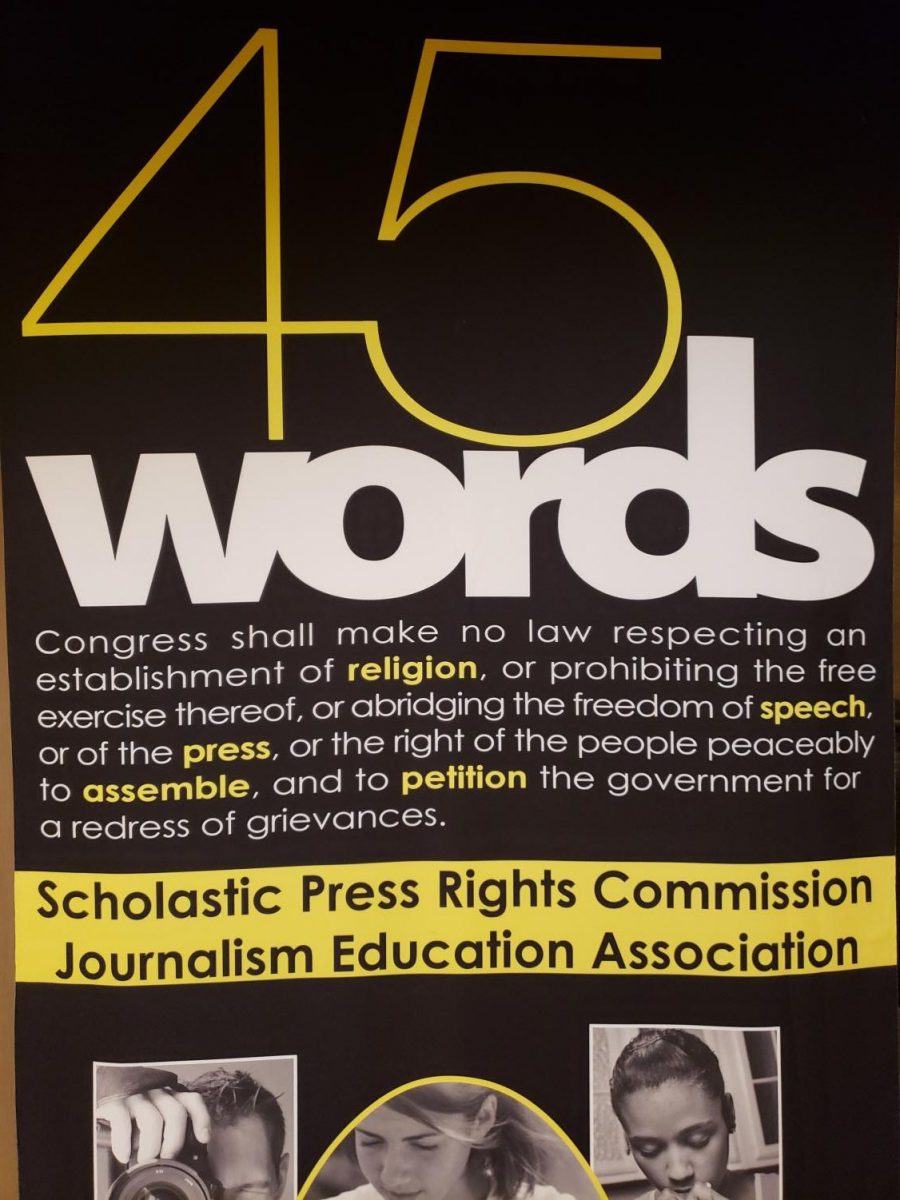 The theme of this year's convention is about the rights outlined in the First Amendment. Thomas says right now is an important time to revisit it, "But the original purpose of the first amendment is to protect the people and make sure there is no unfair treatment and it feels like that is falling apart right now. So now more than ever I feel like it's important to view the first amendment and what its original purpose was."
She believes many abuse and misunderstand it, "The first amendment means that I'm able to speak freely about whatever I choose needs to be brought to light. It gives me a voice to give voices to others and that's important to me as a journalist because I value what other people have to say and it helps me to keep an open mind."  
Students are learning how the First Amendment guides their publications, but advisers have learned the ins and outs in order to teach it.
Parker Bostwick is the Southern California JEA representative. When asked why he thought the First Amendment is important right now, he answered with a few questions of his own, "I have to answer your question with a question, what is our First Amendment? What is our first liberty? Without one, it doesn't work with the other. Take a look at any communist, totalitarian type regime and that's what you get. The first thing they do is they take away the guns and they take away the religion, do you know what they have left? No press."
Bostwick gets animated when speaking about the topic, "How important is it you ask? Well very important. I mean Thomas Jefferson said that a free press is the life's blood for a free democracy but we're not a democracy. We're a republic. Other than freedom of expression and getting out information, what it means to me is responsibility. I have responsibilities to be accurate with information. It's best that we are accurate with our facts before we make an analysis. Make sure you put your ducks in a row."
He believes it is important to teach more than just what the First Amendment says, but also what it doesn't, "I teach it's not what you feel, it's not what you think, it's what you can prove. Provable, tangible, graphable. That's why numbers are always good. I never use the terms I think, I feel, I know. I say it is, that is the voice of authority."
Students as young as middle school also attended the conference to learn more about their rights as journalists, "The first amendment is really important because it helps people in journalism and in yearbook to be able to say what they need to say," says Anna Iverson, who is the editor of her 8th grade newspaper.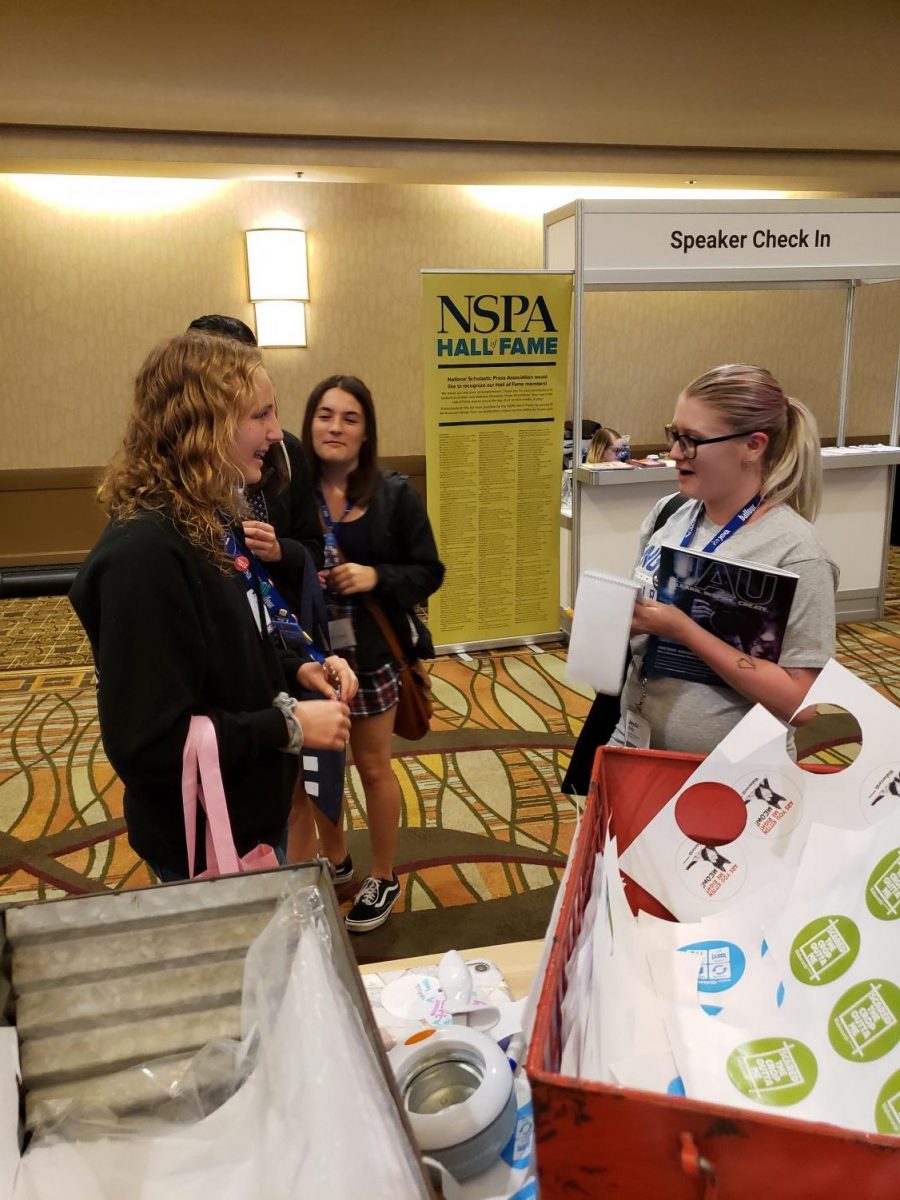 With seven more years of experience under her belt, senior editor Oriana Thomas clearly understands the responsibility is a two-way street, "I exercise this right by interviewing people and taking what they say into consideration. At the same time, I try to make sure that everyone's opinions are being heard and make sure that I'm not abusing my rights as a journalist and that I'm making sure that the truth is out there, whatever that may be," said Thomas.
The convention had dozens of different sessions for student journalists including photography, writing skills, design, and ethics. There are 441 schools in attendance, from 21 states, Canada, and China.
Leave a Comment
About the Contributors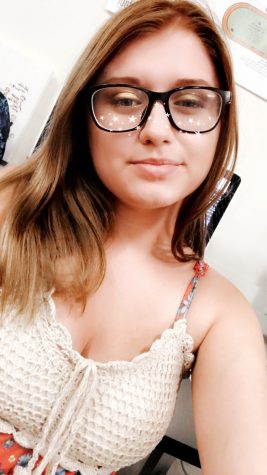 Jaydin Webb, Editor in Chief
I am part of the senior class of 2020. I hope to continue my career in journalism and leave a legacy for the next Editor. I have put my all into making...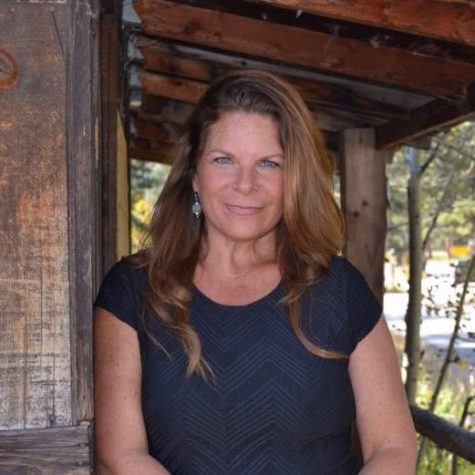 Karla Shotts, Adviser
I'm Karla Shotts, your Pirateer adviser! I grew up in Boulder, Co. the most beautiful city in the world (to me). I have two children. We spend a lot...