"It was time for me to learn more and be challenged again." 
Dr. Wendy Rubin announces her not-so-quiet retirement plans.
Wendy Rubin isn't exactly retiring. The Englewood Schools superintendent announced in August her plans to step down in spring 2023, but Rubin said she has big plans.
Wendy Rubin announced at the beginning of the 2022-2023 school year, that she won't be returning. Rubin told the Pirateer, she is just getting started.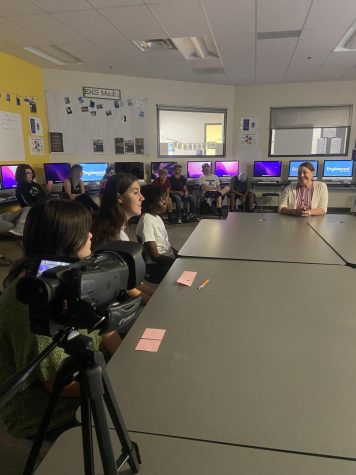 Rubin is known for her passion for education and is carrying it into the next phase of her life, "One. I'm really fed up with the politics in our country and in our state. And in the position I'm in I can't speak loudly about that because I have this job I can speak to a certain point but I can't be like really more assertive, even aggressive in my words. I want to be able to call out legislators and policymakers on some of the nonsense I want to be able to speak loudly on behalf of kids and staff and school districts."
She would also like to work on funding and national education policy, "I just, I've had it and I do a lot of work down at the Capitol that's part of my job where although I testify on bills, and I want to be able to say what I want. I'm leaving as you know, not gonna get fired because I already resigned, so I want to be able to speak out." 
Dr. Rubin also plans to travel. She'd love to participate and fully experience the education system around the world. After a few years abroad she plans to return and spend time fighting for what she believes is right in this country.
Where she started
Rubin told the Englewood Board of Education and the Englewood community recently that she was ready for the next step in her life, and was planning her retirement. She has been leading nearly 2,500 students in Englewood schools since 2015. In the past seven years at Englewood, she is really proud of achieving so much, including a complete rebuild of Englewood schools. Throughout her tenure, she feels she never failed to put the students first.  
Rubin has spent years in the education field. She taught English in middle school and was a middle school and high school principal but she never intended to be a teacher. Rubin roamed widely in academics, initially pursuing biology with plans to become a doctor. She later switched majors, pursuing both English and Economics. 
Rubin didn't find her love for education right away. She worked in sales after college before getting a master's degree in curriculum education. She headed back to her home state, Colorado, and began her teaching career in rural Castle Rock.
In a rural setting, she worked closely with farmers and ranchers which was convenient come time for dissecting, "our student's families, because they own these big ranches and farms, would bring in the hearts for us, or bring in the eyeballs for us." After a few years of teaching, she eventually transitioned to being a principal which eventually led her to Englewood. 
Students are her passion
Throughout her many years in the education field, her drive and commitment to students have guided her path.
"I loved being able to supervise lunch," Rubin said. "I mean, that sounds stupid. But I really did because it's when I could just informally talk to students and get to know people." 
Despite all the hardships of working in the education field, she tries to find a little bit of joy every day in her work. Finding a little bit of good in her workplace daily led her to form lasting relationships with those around her. Rubin found success in this career because of her heart-forward personality, she was never doing it for herself, always for those around her. Rubin is proud of what her openness and willingness to listen led her to accomplish in her time as superintendent.
Greatest accomplishment
Rubin called her greatest accomplishment overseeing the construction of the four new elementary schools approved by voters in a 2016 bond, "I am so happy because the kids in this community deserved beautiful schools and the schools were old. And everybody was doing the best they could to maintain them but they were old. They had bad lighting. They smelled bad, the ceilings were low, and our kids in Englewood deserve beautiful bright learning environments. You spend so much of your time in your school. And if you're in some place, it's like a little dungeon I mean, very, very hard to live in that environment and function in that environment and keep… positivity and to feel hopeful, in my opinion."
What drives her
But even with all the success, Rubin has experienced many challenges throughout her career. Seeing staff members, students, and families in pain is one of her biggest personal concerns, "I think from a system perspective, it's extremely challenging, that schools are underfunded, that more and more expectations are put on schools with less and less support. Right now we have a horrible problem with gun violence in our country. And I know it's something that's on our minds, right, all the time. And it's horrible. It is my strong belief that as schools, we shouldn't have to be the ones who make all the responses all the time. Why isn't our government responding in a way that protects you more? Why isn't our government responding in a way that actually lifts us up as opposed to adding more to our plate? You as kids having to carry that heaviness? As a staff having to carry that heaviness that makes me angry to my soul. Because school should be fun places, joyful places, places where you have those normal human things happening, but not these extraordinary things that are just beyond comprehension. So I think the burden being placed on schools and the kids in our schools, that is the most challenging thing for me." 
"
I want to be able to call out legislators and policymakers on some of the nonsense I want to be able to speak loudly on behalf of kids and staff and school districts."
— Dr. Wendy Rubin
Empowering women
Throughout her time at Englewood, Rubin has shared leadership and teaching insights. She also empowered girls to be their best selves, "The other thing I will say is, and this is really important for women. Men will apply for jobs that they are not ready for and they get them all the time. Women are naturally like, I need one more year before I apply for something like that. I need to do another year. Women always shy back and men go forward and they're bold. And even if they're not ready, and then they get these jobs and they figure it out. Right. So that was kind of another impetus for me to apply to Englewood. I was like well, why not? Why not? I'll just you know, I'll be bold. Do I think I'm qualified? No. But I'll try. And I got it. And then I figured it out. Just like any guy who would have gotten the job, right."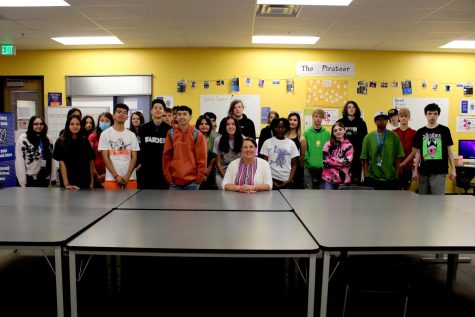 Rubin wishes the best for Englewood, hoping the schools continue to prosper, "It was time for me to learn more and be challenged again."