A strong end to a strong season for Englewood High School volleyball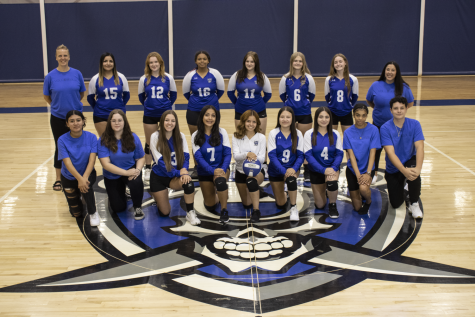 The Englewood High school volleyball team wrapped up its season with a win during the 2A/3A Frontier League tournament. It was an exciting end to a hard-fought season. 
Senior Ruby Lopez had been playing volleyball, "for six different seasons. So like six years."
She liked more than the exercise aspect of the game, "I like the friendships I make from it and how competitive you can get." The team this year felt different than in years past, "It felt really good. I'm really proud of us and you can really see the growth in everyone as a player."
She has worked hard to improve her work at the net, "My strength is definitely hitting on the left side." As a senior, many people ask if she is hoping to play volleyball in college, "Next year, I'll be in college and I'm going to be taking a break from volleyball."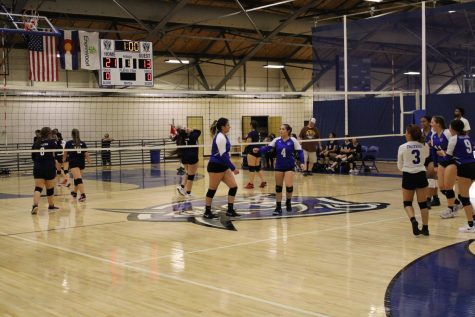 Senior Alex Cantu Briones has been playing volleyball for eight seasons, ¨Over the course of the season, the team didn't win as many games as they hoped, but we beat some tough teams.¨
She says the team bond is unbreakable, ¨I say the bond the team has is a really strong bond. We all have each other's backs and help each other with anything no matter what it is.¨
Briones says her greatest moment is a team improvement, ¨For me, I became a better hitter and the team's greatest improvement is probably our communication.¨
 Senior Holly Farris played volleyball for 11 years, "Honestly, I have to say that from last year we improved and our team has given a lot more effort in competition this year."
 Team dinners and other activities brought them closer, "We have a really good bond. We all go and we have dinner together. We support each other as a team. We tend to leave our emotions on the sidelines to play in the moment instead of in the past." 
According to MaxPreps.com, team leaders included Ambar Cruz with 5.1 digs per set and Jonae Harris with eight total blocks. Ruby Lopez-Luna a serving ace with 49 on the season.