Holocaust survivor speaks to students
Estelle Nadel spends time with students sharing her story so it won't be forgotten.
Estelle Nadel, known as Enia Feld, was only 7-years-old when her life changed forever. Born in Poland into a Jewish family, she was the youngest of five children. She found herself swept up in the hate and death that reined over the area during the German occupation. 
She spends her time now, at 84, speaking to students about her experiences and chose Englewoods TEC campus on this day. Middle school students have just wrapped up a unit on the Holocaust and were mesmerized by the real-life story told by Nadel. 
Creative Writing and Broadcast Journalism students recorded her visit to the school.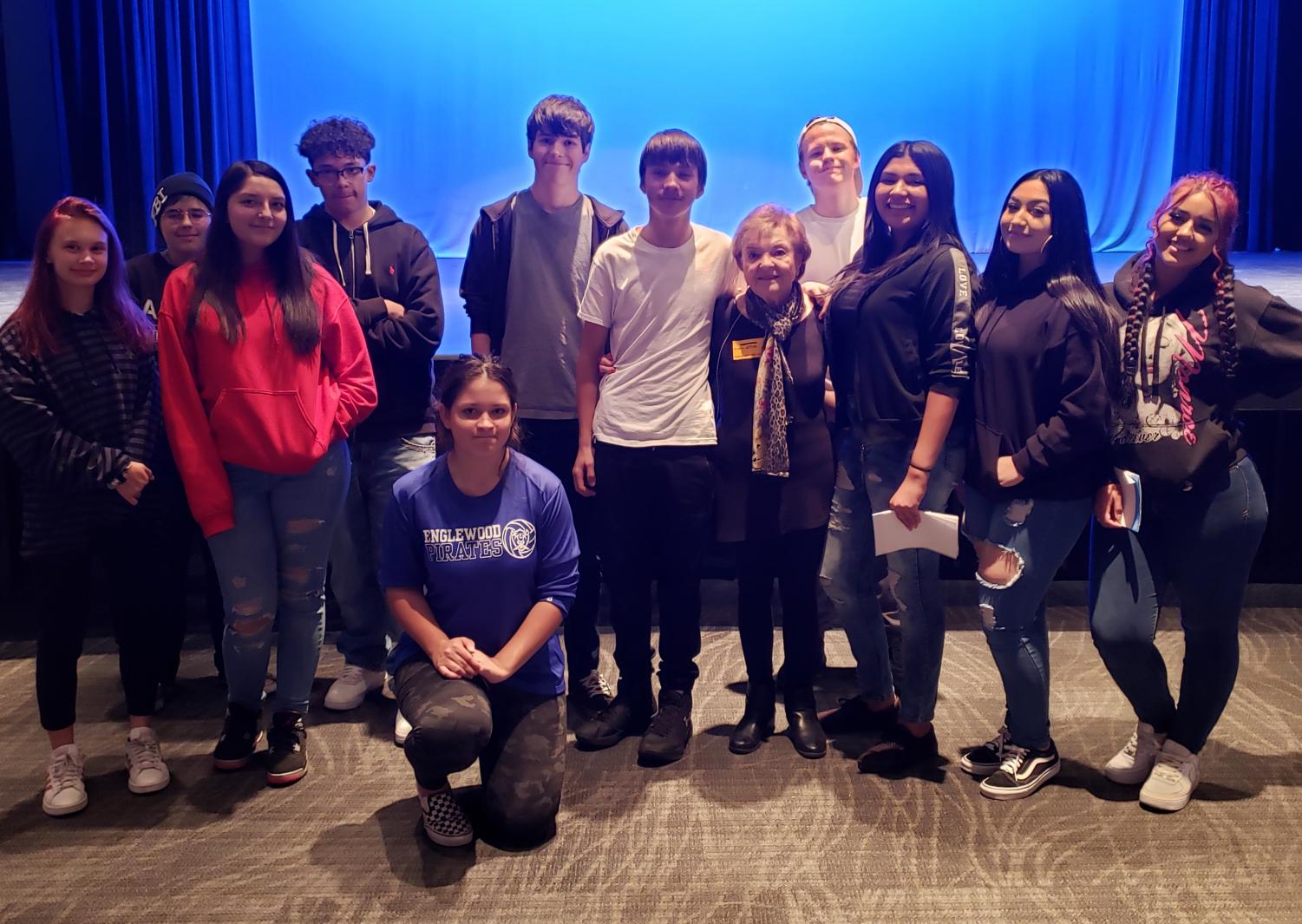 She began by speaking of the day the German police ransacked her house. 
"When she talked about having her house raided by the Gestapo, I thought about losing everything. It shouldn't be like that," said Isaac Salinas (9). 
A few days later, something was amiss at the place her father and other relatives worked. It was a local refinery. Estelle was told that the police forced the workers into two lines, the right, and the left. Her father, sister, and uncle were in the right line. They were loaded onto a train and she was told they were taken straight to Auschwitz concentration camp and killed.  
 "When she said her father, uncle, and sister were taken by train, I felt my heart sink," said Katie Rucki (10). 
Estelle knew she couldn't go back home. 
"When she said that her dad and sister got taken into the gas chambers, it makes me feel empathy for her because it wasn't safe. I can't imagine how she would have felt," Elyse Quintana (10) said. 
Her mother took her and two of her brothers and found a place to hide. 
"It is frustrating that they would split up families. I am sad that at a young age she lost so many people," Alizae Gurule (10) said. "I am thankful they had family and people willing to take them in." 
Safe in an attic they were away from the prying eyes of the enemy, but her mother had to venture out three times a week to find food.  One night, she didn't return. They later determined, their mother was captured and tortured to death.
"When she said her mother didn't come back, I felt upset because she didn't have her anymore. Their mother died," said Elyse Quintana (10).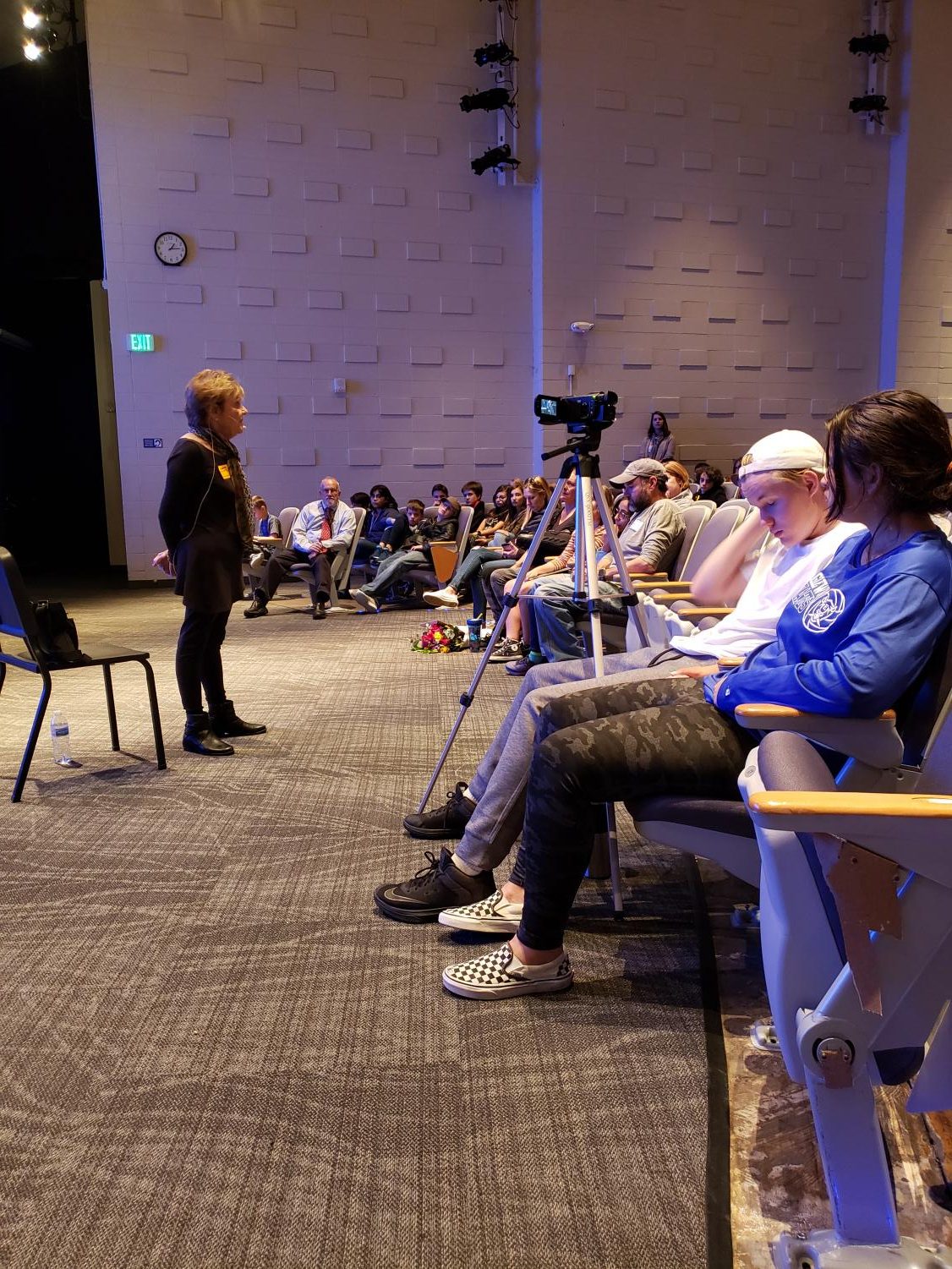 Now it was just Estelle and her two older brothers. One went to work on a farm in a nearby village where he wouldn't be recognized. He was fair-skinned and could pass for a gentile. They were safe for a while. But then, the Gestapo came knocking on the door. They hid under a bed. But they were captured. 
"While I was listening to her talk about being taken out of her home and her house, being ripped apart, I felt scared for her having to experience that. It would be the worst thing ever," Henry Luch (12) said.
They were taken to jail where her brother was beaten. Estelle was crying thinking this would be her last night alive, but they were transferred to a small cell in the basement with windows that were level with the sidewalk. After a bit, one by one they squeezed through the bars. But they were separated. Estelle found her way to a relative's house, and a little while later, her brother joined her. They found another attic to hide in and there they stayed for two more years. 
They were finally liberated by the Russian Army, escaped to Czechoslovakia, then to Hungary and to Austria. But their final destination would be the United States. Estelle landed on American soil on April 1, 1957. 
She has grown children and lives with her husband Fred in Westminster, Colorado. She speaks often to school children and church members about her experiences. This is the second time she has been to the TEC campus. 
Leave a Comment
About the Contributors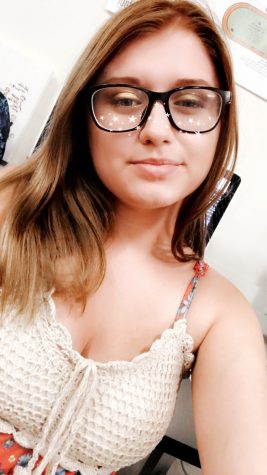 Jaydin Webb, Editor in Chief
I am part of the senior class of 2020. I hope to continue my career in journalism and leave a legacy for the next Editor. I have put my all into making...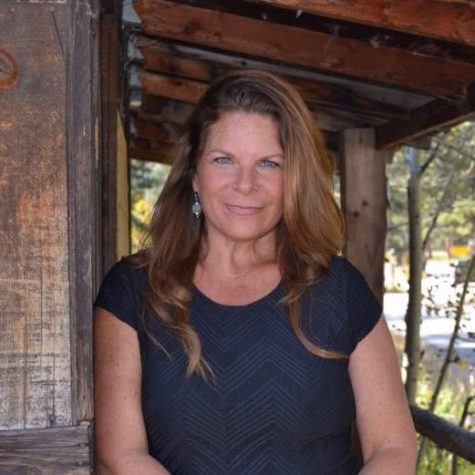 Karla Shotts, Adviser
I'm Karla Shotts, your Pirateer adviser! I grew up in Boulder, Co. the most beautiful city in the world (to me). I have two children. We spend a lot...