Update-The "real" CIA officer in the movie "Argo" is an EHS grad
Mr. Mendez has passed away at the age of 78.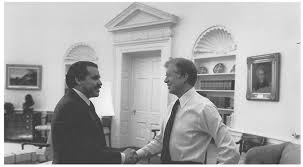 Update: (Denver Post) FREDERICK, Md. — A former CIA technical operations officer who helped rescue six U.S. diplomats from Iran in 1980 and was portrayed by Ben Affleck in the film "Argo," has died. He was 78.
As a tribute to one of Englewood High Schools most esteemed alumni, we share this story about Tony Mendez told from the viewpoint of an EHS student who walked the halls with Mr. Mendez. 
In addition, Channel 4-Denver did a story about the artist side of Mr. Mendez. You can find that story here. 
Antonio J. Mendez was born in 1940 in Eureka, Nevada and moved to Colorado when he was fourteen years old. He graduated from Englewood High School in 1958 where he participated in the art club, wrestling team, track team, the annual staff, and the ice skating club. When he attended Englewood High School, he was known as Tony Richey. He and attended the University of Colorado where he studied fine arts.
He worked for Martin Marietta where he was responsible for designing electronic components for the Titan IIIC ICBM. He was recruited in 1965 to work as an espionage artist for the Technical Services Division of the Central Intelligence Agency in Washington D.C. He was soon after sent to the Far East where he lived for seven years and also worked in the CIA's technical operations in South and Southeast Asia.
For twenty-five years he worked overseas and participated in some of the most important theaters of the Cold War. He held positions of increasing responsibility moving up to Senior Intelligence Service (SIS) executive rank over the course of his career.
Tony and his subordinates were responsible for thousands of clandestine operatives. Nowhere was this more difficult than on the streets of Moscow where they succeeded in devising deception operations using disguise and illusion against the forces of the KGB.
Tony's third book, ARGO told the story of the Iranian hostage crisis rescue in 1980. The book was made into a major motion picture starring Ben Affleck as CIA director Tony Mendez. He was awarded the Intelligence Star for Valor for Single-handedly engineering and conducting the rescue of six U.S. diplomats from Iran during the hostage crisis. This rescue operation involved creating an ostensible Hollywood film production company complete with personnel, scripts, publicity, and real estate.
By the time Mendez retired in November of 1990, the Cold War was over. He had been promoted to the equivalent of a two-star General. He earned the CIA's Intelligence Medal of Merit as well as the Intelligence Star and two Certificates of Distinction. In 1997 on the fiftieth anniversary of the CIA, he was one of fifty officers, chosen from the tens of thousands who had worked at the CIA over the years to be awarded the Trailblazer Medallion. As DCI George Tenet wrote, "This award recognizes fifty CIA officers who by their actions, have helped shape the history of this Agency". In October 2000 Mendez was awarded the Order of the Sphinx, which is the Interallied Distinguished Service Cross for serving the Allied cause for freedom behind enemy lines.
Mendez is an artist, consultant to the U.S. Intelligence Community, an author of several books, a keynote speaker and a professor at the CI Center for Counterintelligence and Security Studies. He is involved as a consultant on many television productions and documentaries.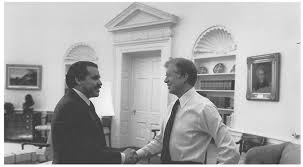 Tony now lives with his wife and son on their forty-acre farm in Western Maryland where he continues to paint actively. He has won many prizes and is represented by several art galleries around the Unites States.
Who would have imagined that one of our own Englewood High School graduates could have accomplished so much? He is a multitalented alumnus who served his country.
I graduated from Englewood High School in 1959 and passed Tony many times in the halls on my way from class to class. It is a small world.
Kay Woodward Howard
(Founder of the Englewood Veterans Memorial)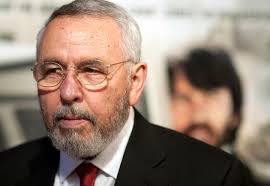 Leave a Comment