A New Direction : West
The TEC campus has a new leader this year and he comes with a focus on you the student. How much do you know about him? Where is he from? What are his plans for you? Many of you have questions about our new principal Mr. West. We asked you to provide us with questions and we took them right to the source. Here are your answers!

Brittney Dean :
Q. What made him want to become the principle of TEC?
A. "I'm very excited about this schools focus on STEM. Secondly I love this community, it has a small town feel inside of the city The most important reason is that everyone is so friendly. It truly feels like a homely place."
Q. What are his intentions for the school?
A. "I wanna see our attendance rate go up by providing classes for kids that they want to attend. I want to improve our graduation rate and I want to make sure everyone by the time they leave Englewood has a plan to be successful in life."
Chris Uriarte (9) :
Q. Background info?
A."I've worked in Jeff co for 24 yrs."
Q. How long has he worked in schools?
A. "This is my 25th year."
Maisie Sturrock (12):
Q. While coming into the district, what were his thoughts on running 3 schools?
A. "I look forward to the challenge, I've been a high school middle school and elementary principle."
Devon Miller (10) :
Q. How tall is he? Cause he's so tall.
A.  "I am 6'6."
Q. What are his favorites. Like food, color, college team, etc.
A. "My fav food is lasagna, color is blue (fav shade is pirate blue) fav college Colorado state."
The teachers and staff are also learning about Mr. West. We asked a few of them to share their thoughts:
Mr. Williams (security) :
Q. Thoughts on Mr. West?
A."I enjoy Mr. west, he is very transparent and very friendly. He also helps control security matters."
Q. Thoughts on how he's changing TEC?
A. "I like the changes he's made in the schools, everyone has an opinion and can be heard."
Mr. Rowley (avid teacher) :
Q. Thoughts on Mr. West?
A. "He's a tuned in guy, a good communicator and listener. He cares about all the schools. He does active things to bring the schools together. He's put together a staff that cares about students."
Q. Thoughts on how he's changing the school?
A. "He's opening communication between students, staff and the parents."
Mr. West says his door is always open if you need someone to talk to or help in any way. You can also email him at

[email protected]
Leave a Comment
About the Contributor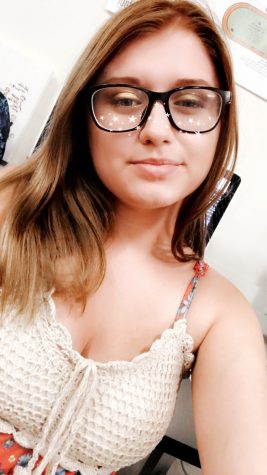 Jaydin Webb, Editor in Chief
I am part of the senior class of 2020. I hope to continue my career in journalism and leave a legacy for the next Editor. I have put my all into making...