Are students taking part in a boycott?
Facebook post making rounds
PirateTV
February 16, 2017
Hang on for a minute...we're trying to find some more stories you might like.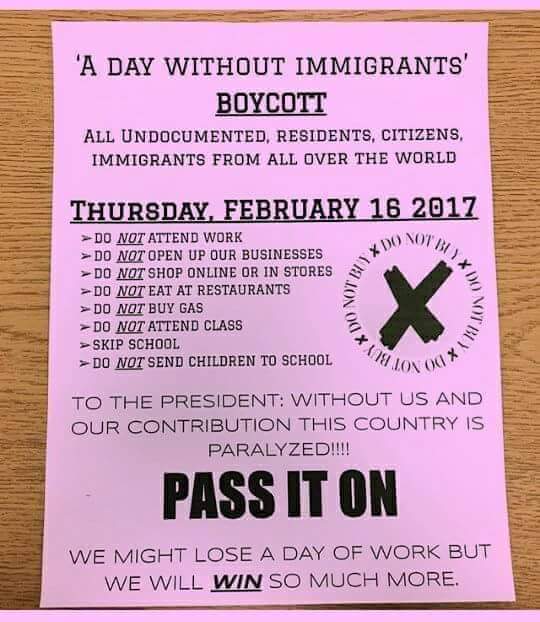 When you look around school today, you may notice a lot of students didn't show up. It may be in response to a Facebook post making the rounds. The post urges families to take part in something called "A day without immigrants". It asks all undocumented, residents, citizens, immigrants from all over the world to not attend work, businesses, no shopping on line, no eating in restaurants or go to classes. Organizers say it is hoped this sends a message to the President that without this group of people and its contribution, this country would be paralyzed. The slogan is "We might lose a day of work but we will win so much more".