Aladdin plays to a packed and enthusiastic crowd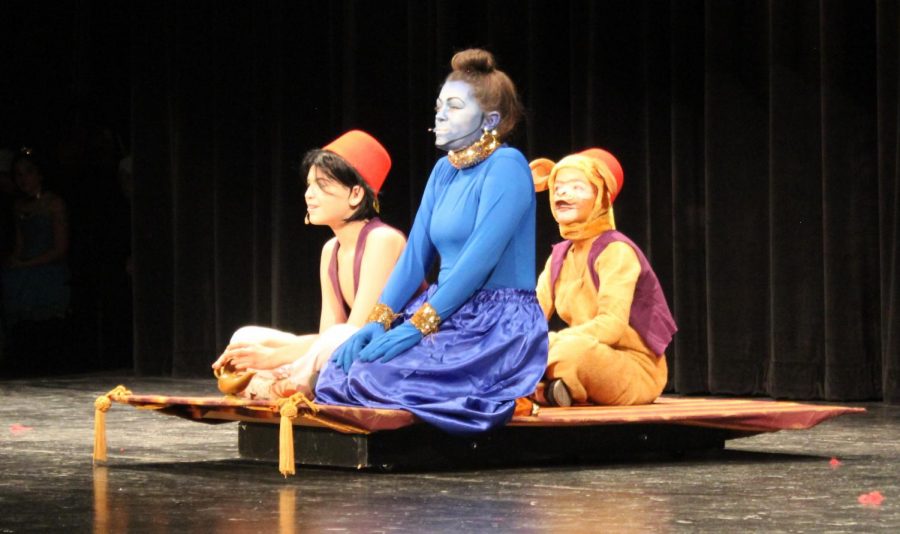 The Englewood Middle school along with actors from Englewood Leadership Academy and Englewood High school put on a performance of Aladdin Friday afternoon.
Aladdin is a musical based on the 1992 Disney animated film of the same name with music by Alan Menken  and lyrics by Howard Ashman, Tim Rice and Chad Beguelin.
The story follows the family of a poor young man who is granted three wishes by a genie in a lamp, which he uses to woo a princess and to thwart the bad guys. It is set in the Middle East.
TEC students have practiced for weeks to put on the performances this weekend. You can see the play 11/10 and 11/11 at the TEC campus.