swim team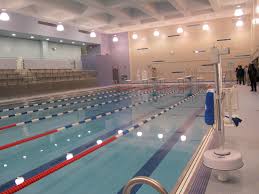 Two full swim meets under their belts, the swim team is excited about how the season is going. Swim team members include  Brenda Caballero, Catherine Convery,  Paige Lincoln-Rohlfing, Naomi Lumban-Gaol, Sophie McMichael, Katie Moraja,  Gillian Otter, Jenna Perry, Genesis Rivera, Guinevere Sailors, Elspeth Wooldrige, and 
Regina Evans.
      "We are doing pretty well. We have two full relay teams which is pretty great. We have girls swimming more advanced events, like the butterfly, the breaststroke and the 500," Catherine Convery (12) said. 
     "I've heard in the past that our teams were really small, but now we have a lot of freshmen and they did really well learning strokes properly and that is just great," Katie Moraja (9) said. 
     And just because we can, we ask the question that is heating up the internet. Is water wet? "Aaaaahhhh, it's a liquid, how to do apply this to a liquid?" Moraja said.  
     In its meet against Westminster, Girls Swim Team had fantastic swims.  Shout outs to Catherine Convery for her 2nd place finishes in both the 200 and 500 Freestyle, Naomi Lumban-Gaol for her 1st place finish in the 100 Individual Medley, Brenda Caballero for her 1st place finish in the 100 Freestyle and Jenna Perry for her 1st place finish in the 100 Backstroke.