The Pirateer staff wins 3rd place in Free Speech contest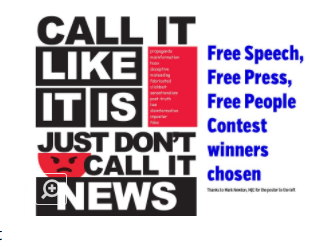 Hard work pays off for journalism students recently. The Pirateer staff won 3rd place in a state-wide contest about Free Speech. The Colorado Student Media Association (CSMA) held the contest to remind our communities about the importance of the First Amendment and the Five Freedoms it guarantees.
The top three winners received a $300 voucher for the school media program. The $300 voucher credit will help defray costs for any CSMA event or workshop in 2018, including J-Day registrations, rethink workshop fees or Summer Adviser Workshop.
Jaydin Webb (10) is the Editor-in-chief of the Pirateer, "I think it's cool that we placed 3rd place in the state going up against larger schools." She knows the First Amendment and its Five Freedoms guide the student publication, "Free Speech is especially important to journalists. It's how we do our job and express ourselves in our writing. Without Free Speech we wouldn't feel free to present student opinions on issues because we would be shut down."
Free Speech, Free Press, Free People fall contest winners announced
Leave a Comment