Changing Tech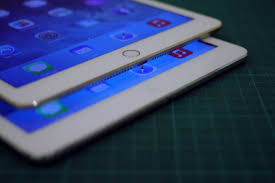 Englewood has been using Apple's IPad for almost five years now. Just like everything else, the IPads are beginning to grow old which calls for the new and improved. As the Englewood administration choose the new technology, students begin to wonder what new tool will be put into their hands.
Apple announced the Ipad in January of 2010 but released them April 3, 2010. Not long after, schools began taking interest in them. According to Great! Schools, as of early 2013, half of the nation's school districts were using some sort of tablet or eReader. This includes a vast range, from a few tablets at a single high school in a district to entire districts where most students have a tablet. Apple reports there are seven million iPads in U.S. schools, and more than 10 million iPads in schools around the world. They became the new learning device, proving many educational benefits.
The IPads help with student motivation and collaboration between students and teachers. It allows room for getting help on papers outside of school, easily sending kids their assignments and so many other benefits that those who don't use IPads can't experience. "The Ipads are really educational and help out a lot. They make it easier to do homework or contact your teachers and all kinds of things." Ashlyn Webb (9) said.
Many students like the idea of new technology, but don't want to completely ditch the IPads. They believe that IPads provide more of an educational and
physical benefit than computers. "If we're replacing them, I think we should get newer IPads instead of computers or Netbooks because IPads are hand-held, easy to carry arounds and have lots of great apps for us to use." Ashlyn Webb (9)
On top of benefiting the students and making things easier, it also cuts paper budgets. Many teachers have to deal with running low on their budget, meaning they can't print the copies they need to teacher. IPads have helped to bring down the amounts of paper copies that teachers need for class, saving them money for the next assignments.
As word floats around about new technology, many students are beginning to speak their minds about what they think we should be using next. "I like the IPads but sometimes they just don't work properly. They still beat computers though, you can do more on an IPad than a computer. I will choose something that fits in my backpack over something that needs its own case or bag any day." said Mikayla Frye (10).
Though we haven't been given the information on the exact products that the administrators are looking at, many kids can assume due to past technology used here at the school. What would you like to see us using next?