Hard work pays off: It's signing day!
Two Englewood students signed letters of intent to play sports at the college level. Brock Breazeale will play basketball at Doane University in Nebraska, and Travis Hastings will play lacrosse at Augustana College in Illinois. Breazeale knows today is special, "I thank my mom and dad and my grandma, she helped the most. She helped get me everywhere. She helped me to play basketball outside of school." He started playing basketball when he was seven years old. He joined because he wanted to be part of something big, "Being on a team. I'm a competitive person."
His teammates say Breazeale deserves a chance to take his skills to the next level, "He is a great leader. He sets a good example for the younger players. He stayed around due to his leadership skills,"  Thomas O'Connor (11) said. "He developed from a ball handler to a scorer." Now he's on to college, "Not everyone gets to do it. It's been a dream for me." But he knows it'll be more effort, "A lot more work. I will have to go to the weight room."
He feels his decision to go to Doane Universtiy is a strong one. He's heard great things, "Nothing but good things. Everybody loves it. It's far, but I can also come back home." Balancing sports and class is nothing new to him, but that doesn't mean he's not a bit worried, "That is going to be hard. Doane has smaller classes like here at Englewood. Small town, small school, I know I will do well."
The hardest part will be leaving his family, "They are all excited. My mom is kinda sad. She says it too far."
The two took part in National Signing Day. It is traditionally the first Wednesday of February. It is the first day that a high school senior can sign a binding National Letter of Intent for a collegiate sport with a school that is a member of the United States National Collegiate Athletic Association (NCAA).
Leave a Comment
About the Contributor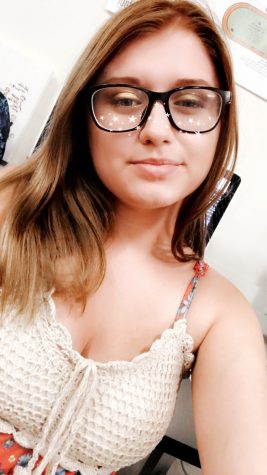 Jaydin Webb, Editor in Chief
I am part of the senior class of 2020. I hope to continue my career in journalism and leave a legacy for the next Editor. I have put my all into making...