"I would like to thank everyone for coming. It means a lot to have all this support." Lauryn Williams signs letter of intent.
The halls of Englewood high school filled with joy and excitement as friends and family gathered to watch a lifetime goal achieved.  Lauryn Williams (12) is going to University of Wyoming but more than that, she will get a chance very few student-athletes get – to cheer for a Division 1 school.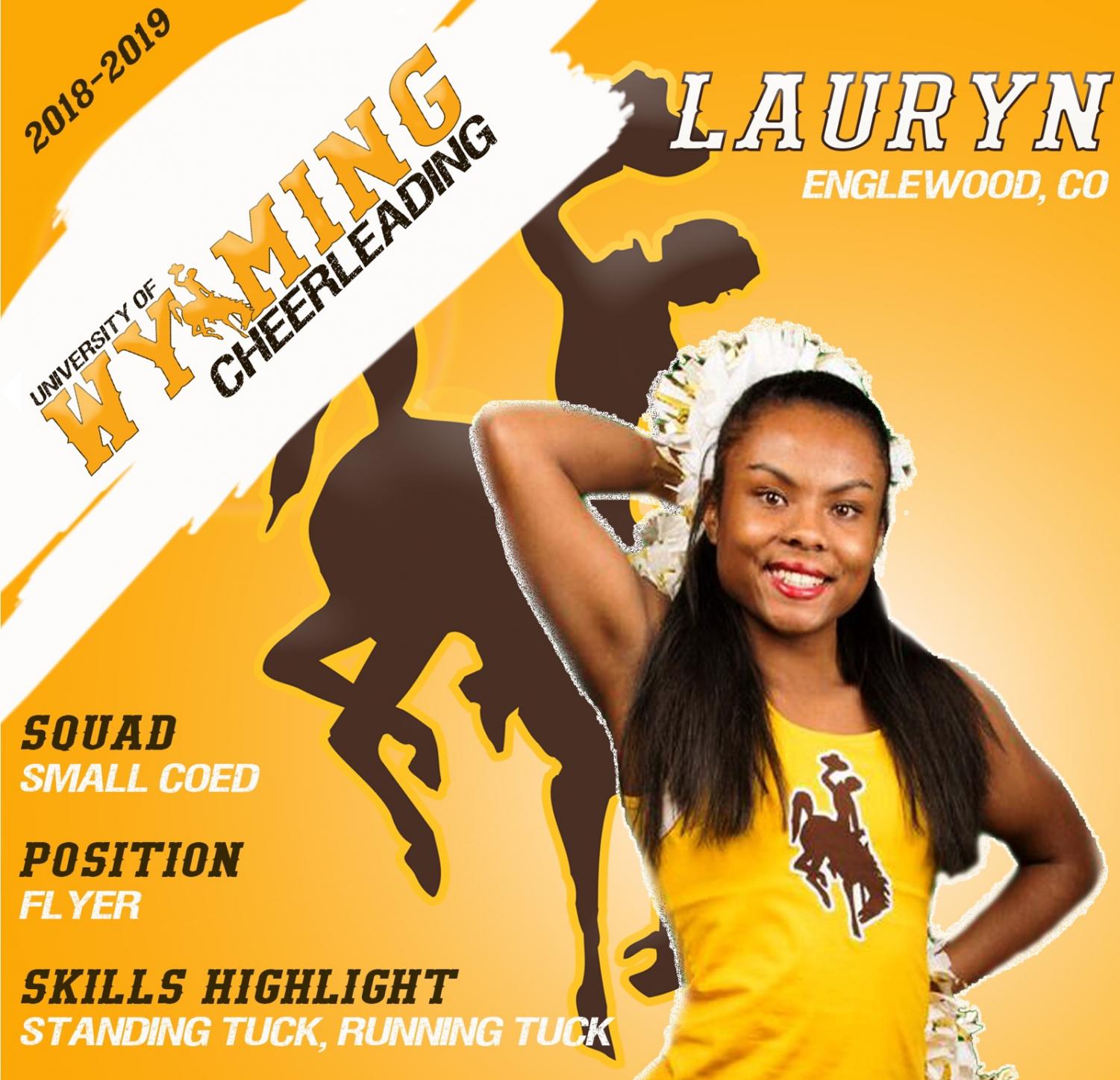 "I made the team so I'll be cheering for the football games, basketball games and all of that. It takes a lot to get here," Williams said.
Williams started by thanking her friends and coaches moving everyone to tears when she got to the support of her family, "I think the support from everyone is what makes it great. I think all the cheerleading experience I've gained makes this happen and the support from my friends. "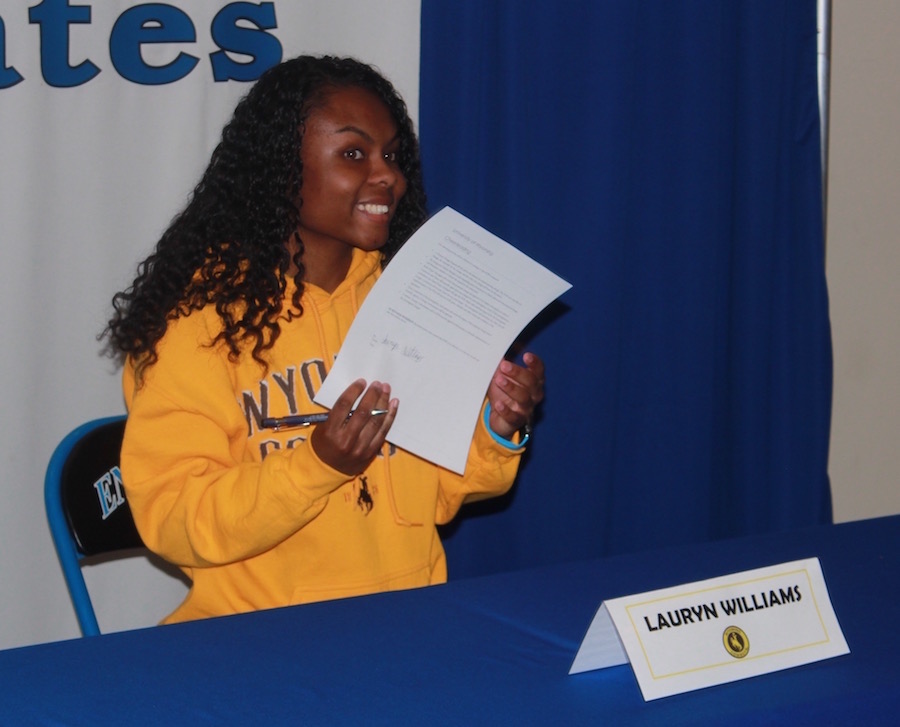 According to U.S. News and World reports, University of Wyoming was founded in 1886. It has a total undergraduate enrollment of 9,788. It is situated between two mountain ranges in the southeast corner of the state, in the town of Laramie.
EHS athletic director Nate Smith began the ceremony by pointing out how special this achievement is, "only 2% of all high school athletes participate in Division one athletics in college."
Williams uncle, Whitney Traylor says the family is ecstatic to see her take this path, "It makes me proud because she's getting the recognition that she deserves for all the hard work she's put in. It made us super excited for her when she told us, this is what she wanted to. I'm sort of sad to see her go, but it's not that far so I plan on going to see her. I'm proud of the support she's gotten here at Englewood, I'm really appreciative."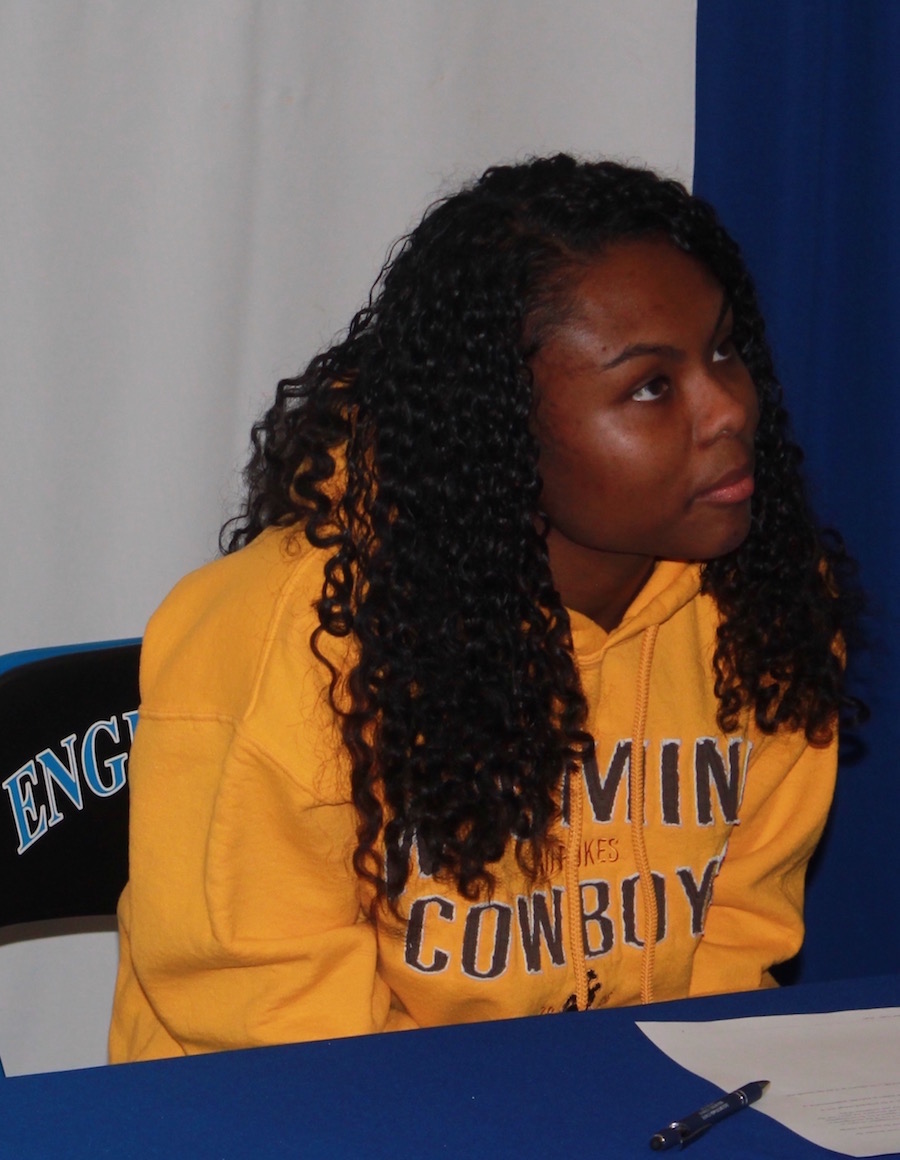 The University of Wyoming Spirit Program has two squads but it functions as one team. Williams will be on the small coed squad as a flyer. Her skills including standing tuck and the running tuck.  The school colors are brown & gold.  The other team is a  large coed squad.  There are more than 40 members. The squads cheer Wyoming football, basketball & volleyball teams.