#inmyfeelings Challenge
Students and teachers show their moves!
The EHS Broadcast students hit the halls Friday to find students and teachers willing to strut their stuff for the camera. They asked everyone to dance specific moves from the viral sensation "In My Feelings" by Drake. Students are taking part in the  #In My Feelings Challenge. It requires social media users to share videos doing the same moves included in the  "In My Feelings" video. Moves include popping a heart with your hands and acting out the motion of driving a car.
So far, more than 400,000 posts have popped up as part of the #InMyFeelingsChallenge hashtag on Instagram.  According to www.popsugar.com, It all started with Instagram user theshiggyshow. On June 29, the comedian shared a video of himself dancing (or "doing the shiggy," as he calls it) in the street and using moves that perfectly synced up to Drake's lyrics. When Drake sang, "Kiki, do you love me?" he made a heart gesture with his hands, and he made a driving motion with his arms for the "Are you riding?" line of the song.
For EHS students, the task was challenging but they were successful and the results are.. well, you can judge for yourself. Students say they had a great time making the video and it was a fun way to start a Friday.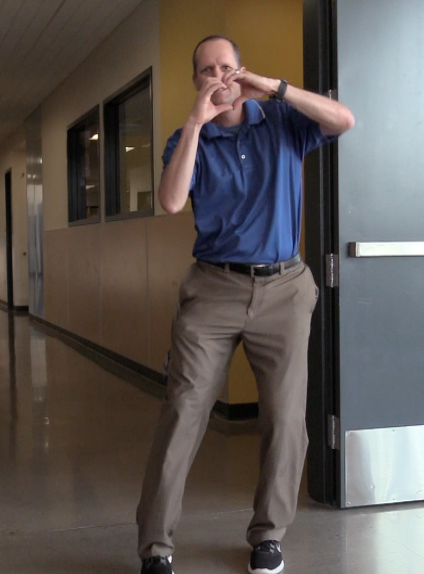 View Comments (1)