Defense struggles in loss to Denver North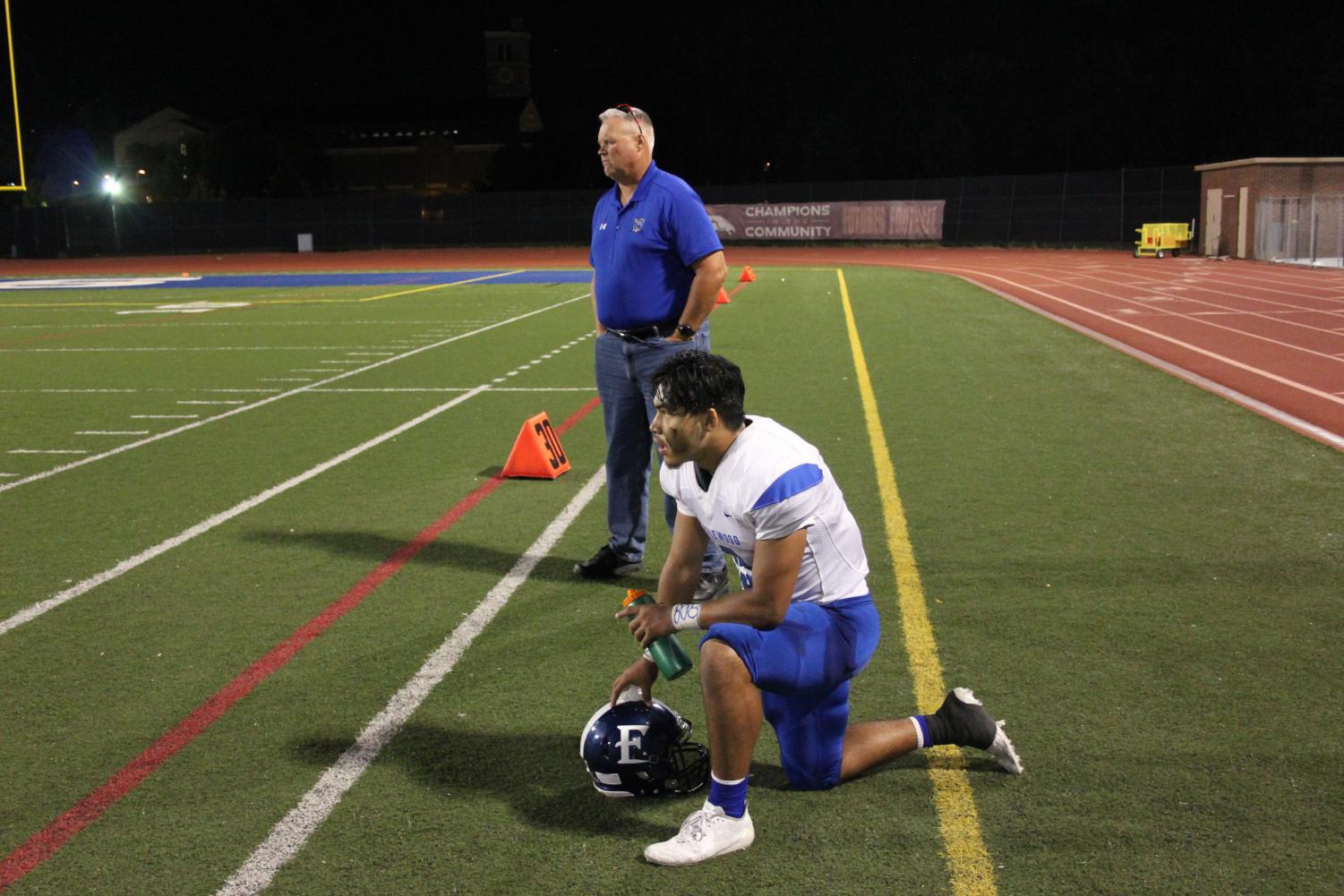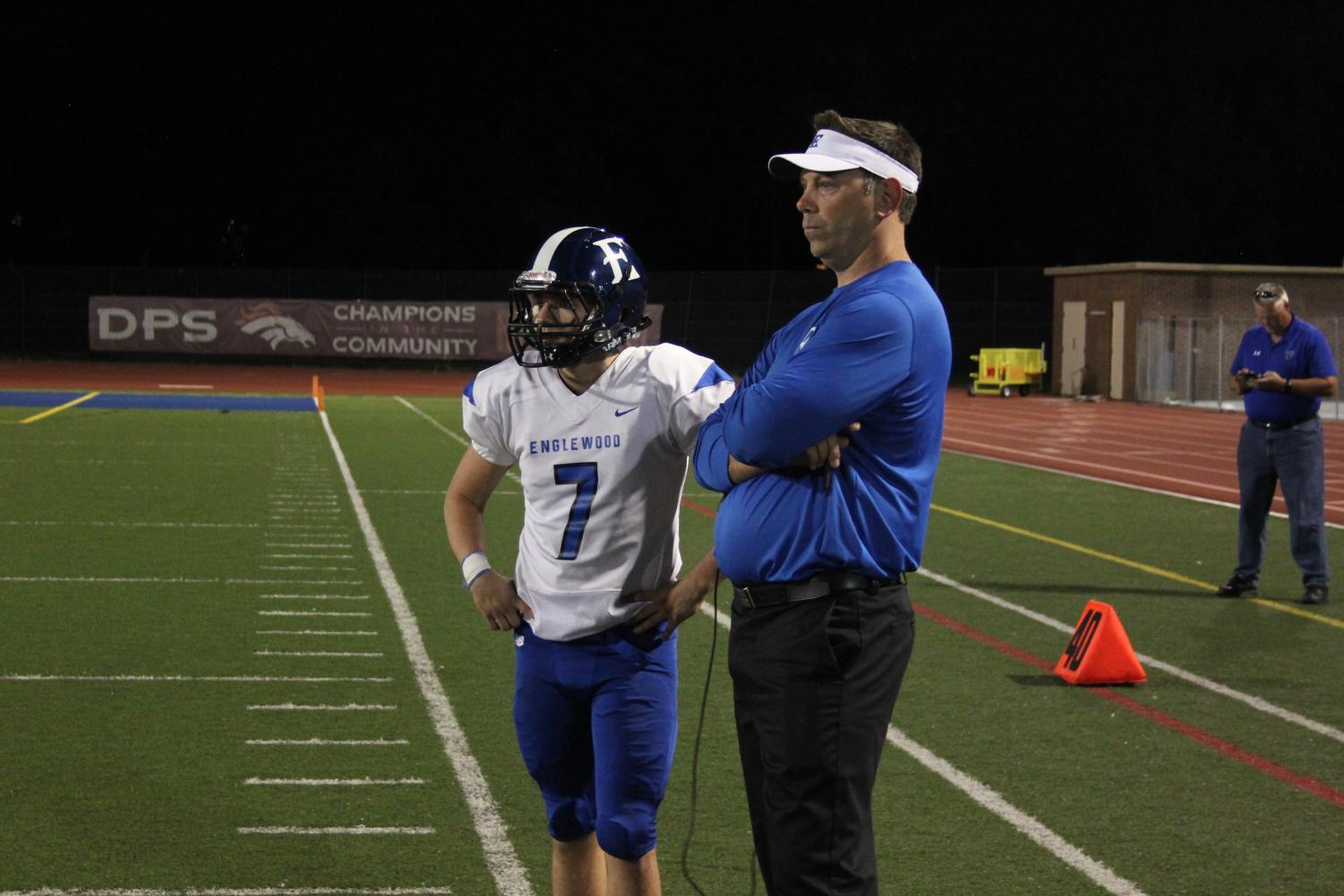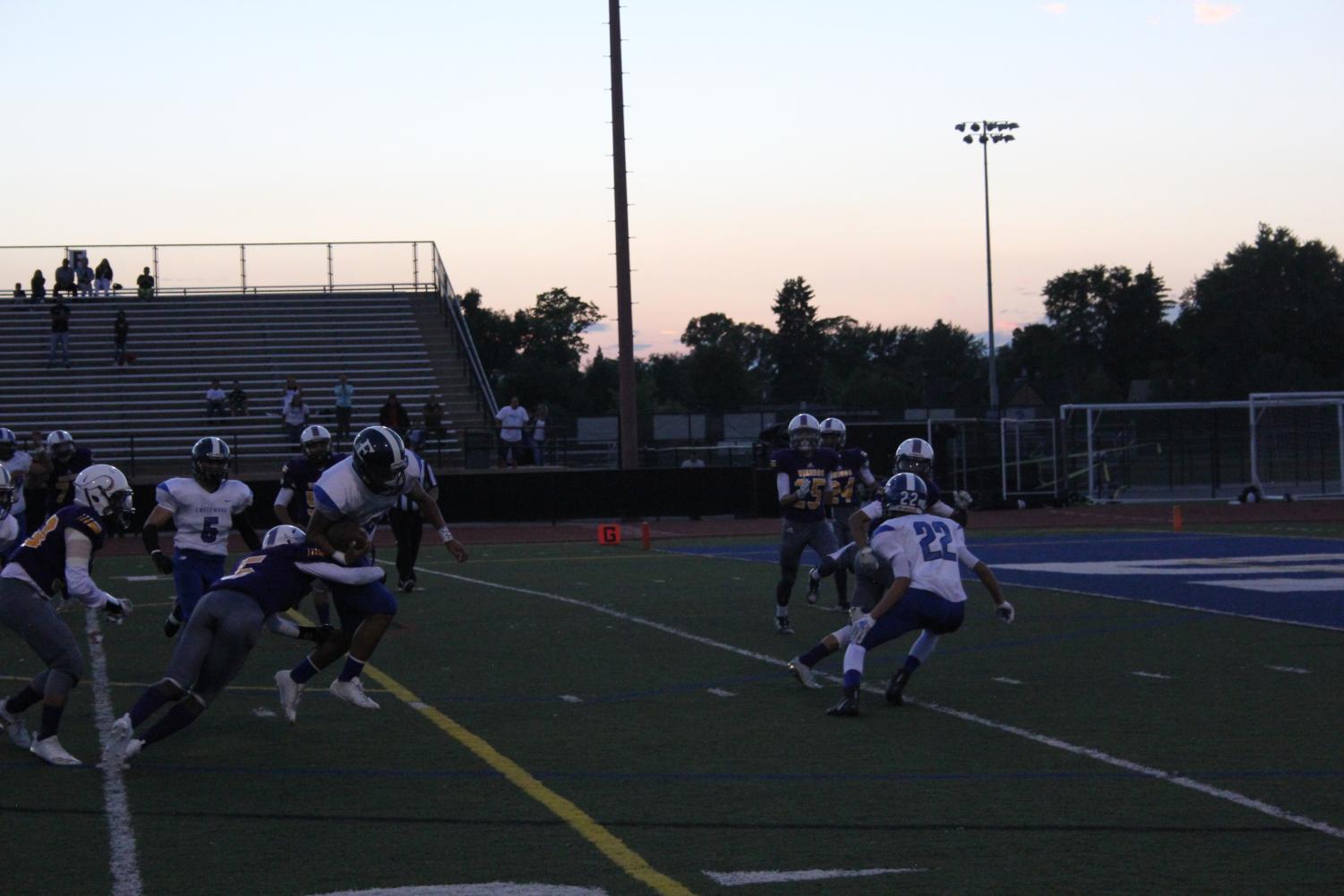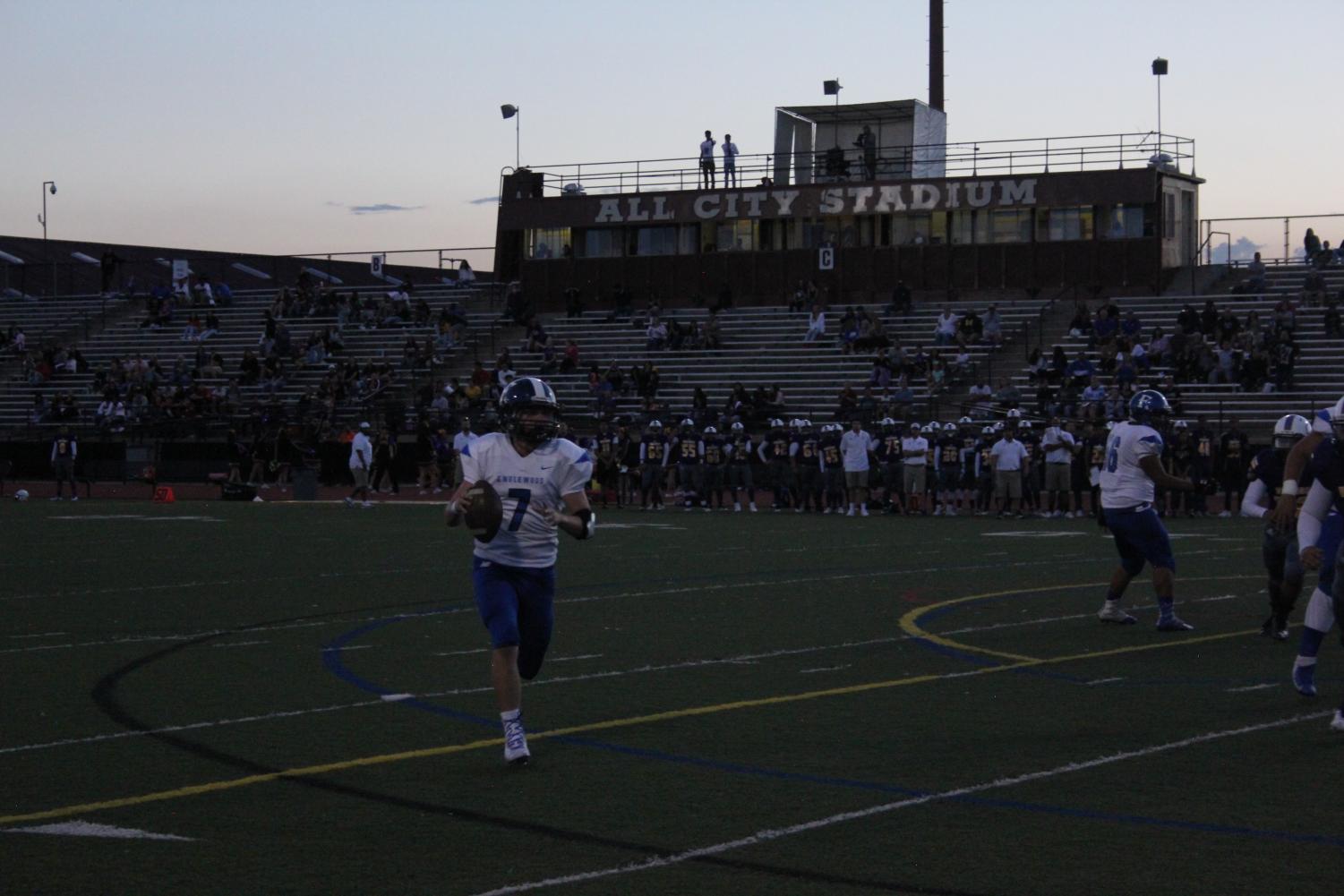 Scoring came early and often from both teams Friday night at All City Stadium. Englewood was defeated by Denver North 56-40 on Friday, due to many defensive miscues and the inability to use key players due to injury in week 1.
The Pirates scored first on Friday, going down the field on a 55-yard completion from Mason Robertson to Destin Bick, a strong run by Ikaika Gonzalez-Bentosino, and a short touchdown completion from Mason Robertson to Destin Bick again. They did a nice job closing the half with a touchdown and a two-point conversion which only left them down 7 at the half, 21-14.
The defense struggled in the second half, despite many offensive explosions including two kick returns by Nate Gravagno and long rushing touchdowns by Mason Robertson and Ikaika Gonzalez-Bentosino. It was clear that the Pirates were struggling in pass coverage, as they were missing starting cornerbacks Zachary Cave and Terryn Bacca.
Another injury occurred Friday, with offensive lineman Gabe Torres coming out of the game in the third quarter with a high sprain in his right ankle. He will return in week 5 when the Pirates have their first-ever matchup against Riverdale Ridge.
Zachary Cave was in attendance for the game Friday, cheering on his team from the sidelines in a wheelchair. Cave is sidelined for six months. Terryn Bacca, who was injured in week 1 vs Weld Central, will return Friday vs Denver West.
Next game: Fri, Sep 14 @7p vs Denver West
Location: Englewood High School (Pirate Stadium)
The game will be live on Prep Spotlight
The address is www.prepspotlight.tv/chsaa