EHS student wins RAPSA scholarship
One senior at EHS has shown courage in overcoming obstacles and pursuing academic excellence. For his efforts, CR Foerstner has been chosen as one of the 2018 Courage Award recipients. According to a press release from the group called Reaching At-Promise Students Association (RAPSA), Foerstner has won a $1,000 scholarship to help with his higher education expenses. He will be able to use the money at a two-year, four-year or Career Technical College. "I want to go to CU-Boulder," said Foerstner.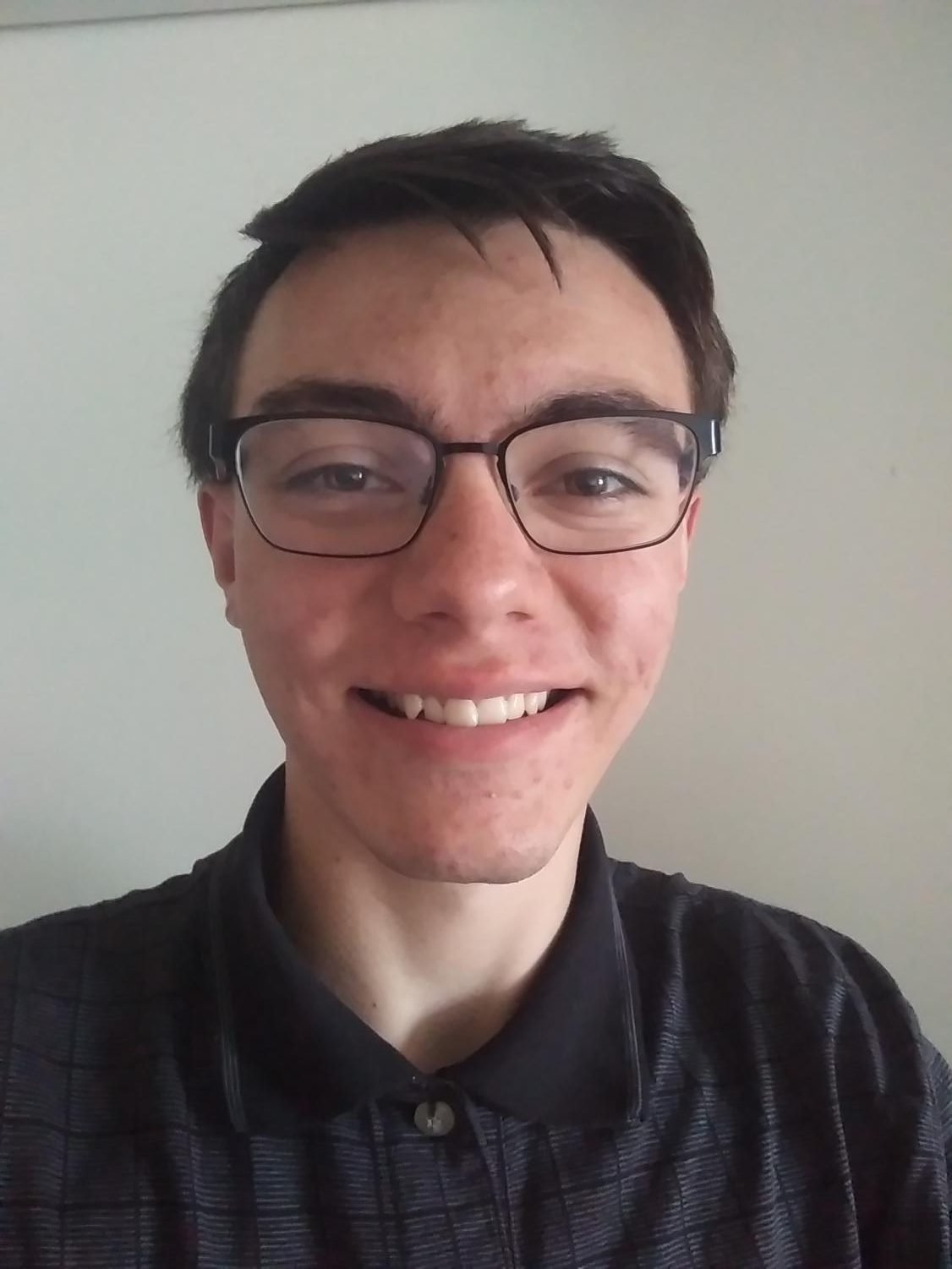 In the letter sent to the committee, his counselor Dawn Cominsky said she has known him for three and a half years, "In this time, I have come to know an incredibly amazing and resilient young man. Over the years Clarke has overcome many obstacles in his lifetime and has persevered with a positive attitude. Clark is one of the kindest and gentle souls I have ever known in a young man. Staff and students alike would say this about him as well."
Cominsky goes on to say Foerstner is a very deserving student, "Clarke is a strong young man with lots of integrity. Through all of this, and let me assure you there is more, he always maintained his good grades and kept taking challenging courses throughout high school. This year as a senior, when often times kids want to take an easy course load he signed up for 3 Advanced Placement classes. Clarke has the vision to succeed and one day become an engineer. He has worked hard to see this vision through and is currently applying to colleges to further his education and pursue his dream of one day becoming an engineer. I am amazed every day by the inner strength this young man has and not to mention, his huge heart and care for others that Clarke possesses. It is for these reasons that I nominate Clarke Foerstner for the RAPSA Courage Award."
"I think it is a very great accomplishment," said Foerstner. "During my time at CU-Boulder, I plan on getting at least a Masters in Aerospace Engineering. I also want to learn to become a creative writer. Just want to form friendships with lots of people."
"I picked CU-Boulder because they have the degrees I was looking for. I definitely want to stay in Colorado," Foerstner said. "I'm definitely excited and I think their community is very open and forgiving."

The announcement from RAPSA says, in making the decision, the RAPSA Board or Directors recognized your courage in keeping a positive outlook on what struggles life has put on your path. Overcoming the close loss of family and friends in a short period of time is very hard to deal with and commend you on finding the right outlets to make sure you are able to handle the struggles and become a better person because of it. Your career choice to be an engineer is wonderful and from hearing your story you can be very resourceful. That is a great skill to have as you start your journey past High School.
The RAPSA Board of Directors includes education and workforce development leaders from across the country committed to providing quality educational opportunities for all students. RAPSA provides professional development opportunities for those serving out of school and other opportunity youth. RAPSA serves as a platform for sharing best practices among education leaders who support at-promise youth.
RAPSA allows student recipients to use the money for tuition, academic fees, or books. Foerstner will receive the award at a luncheon at the Coronado Marriott on November 15th.