EHS hosts 17th annual blood drive
Every year 10,000 students participate in the blood drive held at their high school or at a college campus, according to the experts at Bonfils Blood Center in Denver, now known as Vitalant. "This is my first time and I'm very excited and very happy, I couldn't do it last year I was not old enough," said Ximena Hernandez (11).
Blood drives engage student leaders to come together and participate in community service that helps save lives, provides leadership opportunities and promotes teamwork.
"I decided to donate because I have a blood type that can be used universally and I like to help out when I can," said Kadin Gamet (12) who has O-Negative. O-Negative blood cells are called "universal" because they can be transfused to almost any patient in need. Only 6.6% of the population has O-Negative blood.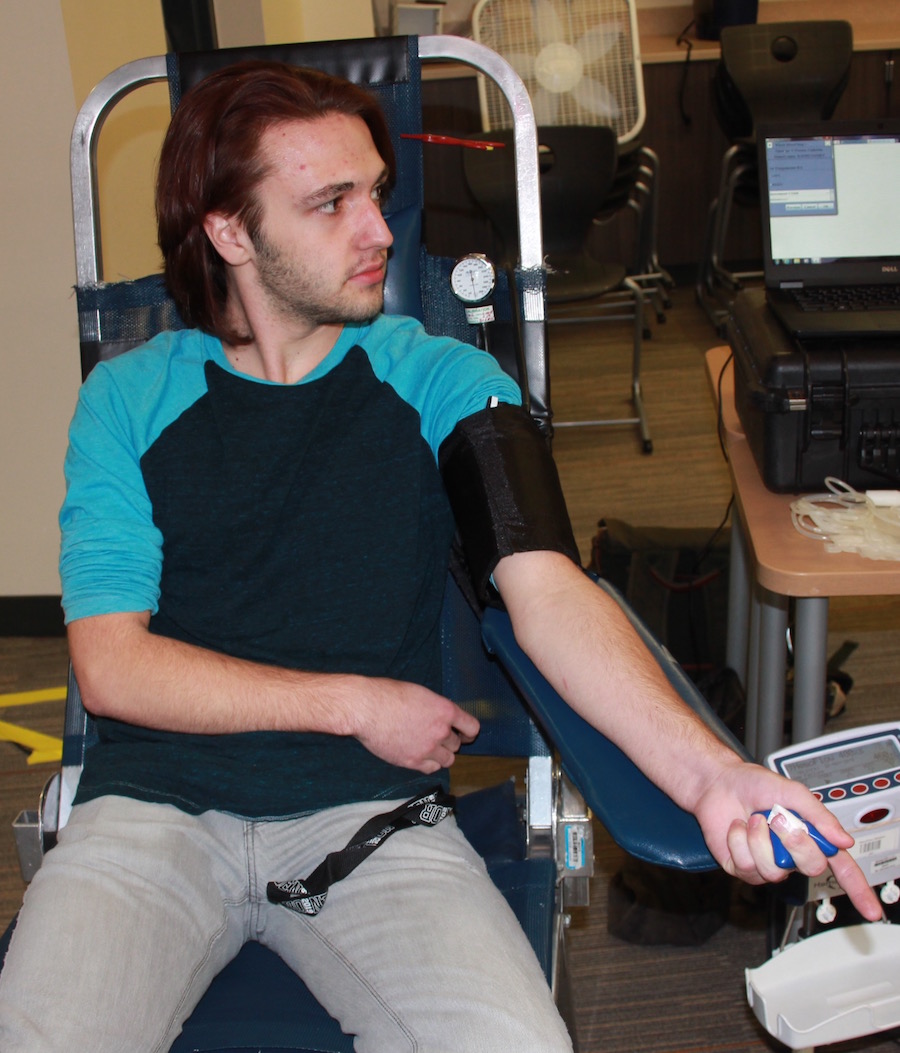 The donation experts took the live-saving liquid from students and residents November 28 and 29 in the library. "I always wanted to donate. I saw big athletes donating their blood and that inspired me," Hernandez said.
Some students donated their blood and their time, "This will be my first time donating blood. I am a little nervous and excited and I think it will be good and I get to eat afterward," said Shayanna Mader (10). She is part of the National Honor Society, the student-led organization hosting the blood drive for EHS, "I need to fill my community hours and it seems like a good opportunity to volunteer and seems interesting for me and I just sit here, make bagels, and make people smile," said Mader.
Kathy Frahm is the High School blood driver coordinator for Vitalant, "Every one donation can save up to three lives and we want to get young people involved in donating blood and seeing how easy it is so they can become lifelong donors." She says it is really important for young people to give their time and their blood, "There is such a huge need for blood and students who are 16 or 17 can donate blood with a parents permission. Students who are 18 can donate blood without their parent's permission."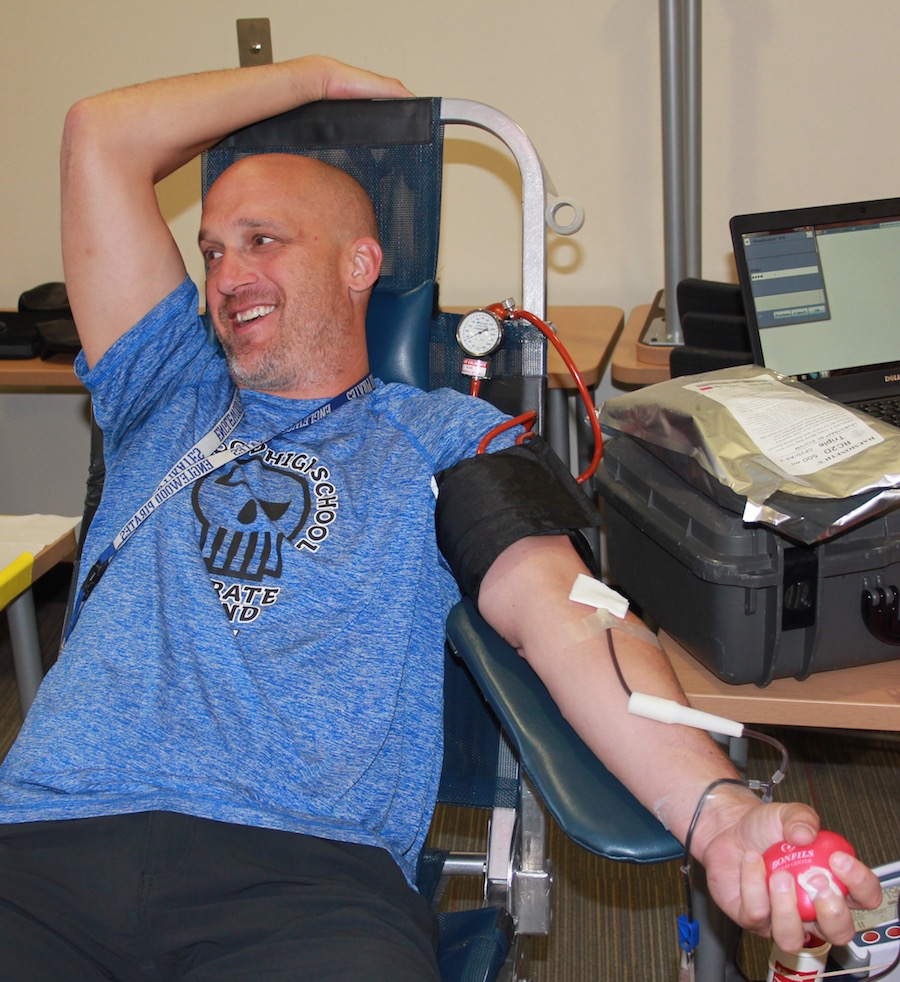 Frahm says they visit 144 high schools around the state right now, "We've gone from one time to two times a year and they don't realize how many lives we are saving."
Two local businesses, Colore and Einstein's Bagels, donated food and drinks for participants.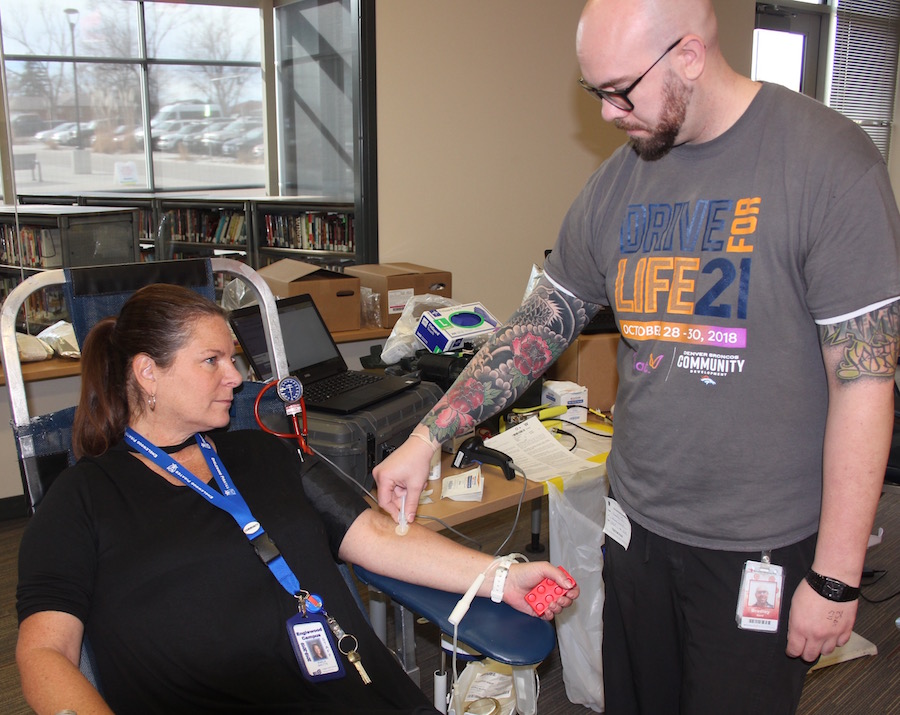 About the Contributor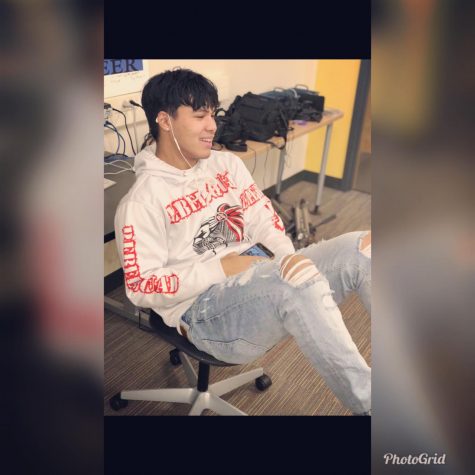 Ikaika Gonzalez, Pirateer Staff
I am a senior at EHS who plays football and I love journalism. I like learning about news content and talking to students about their experiences.