Road to the Playoffs
Englewood High Schools girls varsity basketball team finished their last home game with an epic win during round one of the Regional Tournament. The game went into double overtime. Seniors say they had an emotional ride while on the Englewood court. A roller coaster ride as it was the last time on the hardwood at EHS in their high school career. All around player Diamante Martinez (12) was excited the game turned around when it did, "We started off very slow and our shots just weren't falling, halftime came and we were still losing but we ended up picking up the pace in the 4th quarter; I was very proud of my effort, because DSST was the team we lost to in the first round of playoffs last season."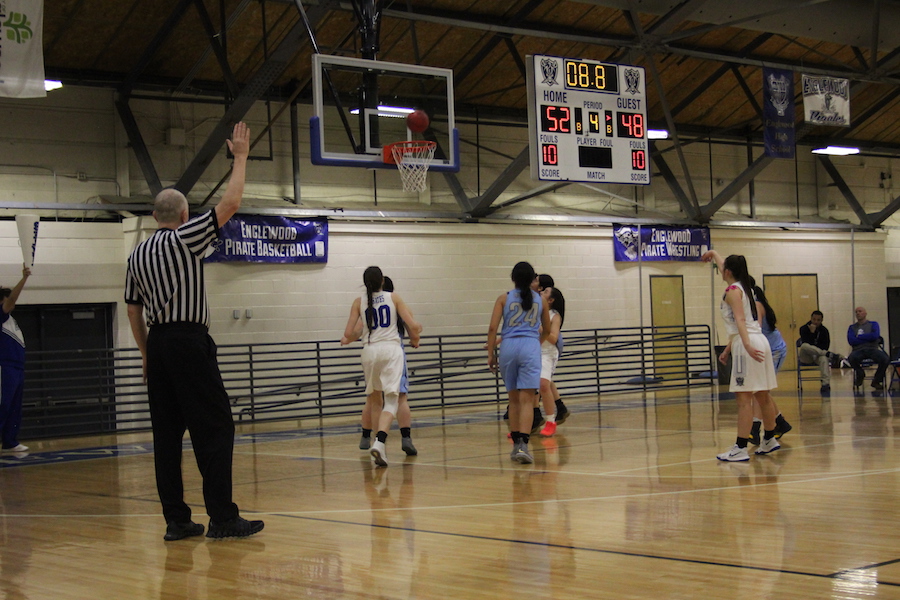 She says the game and this team has changed her life, "This team has impacted my life in so many ways, keeping me
stay out of trouble for years and creating a bond with my team who turned into my family."
Underclassmen say the seniors stepped up their leadership on the court and had plays that kept their opponents on their toes. Watching the game from the stands was an exciting experience, the crowd was really focused by the rising anticipation with every basket.
The final score was 53-48 which advances the Lady Pirates to the second round of the Regional tournament. With the second round approaching players were very excited and hyped to be continuing their season. Coach Thomas Rode says the second round got intimidating and was a very close battle against Eagle Ridge Academy, "in a close game, through three and a half quarters we eventually fell behind and couldn't make up the ground."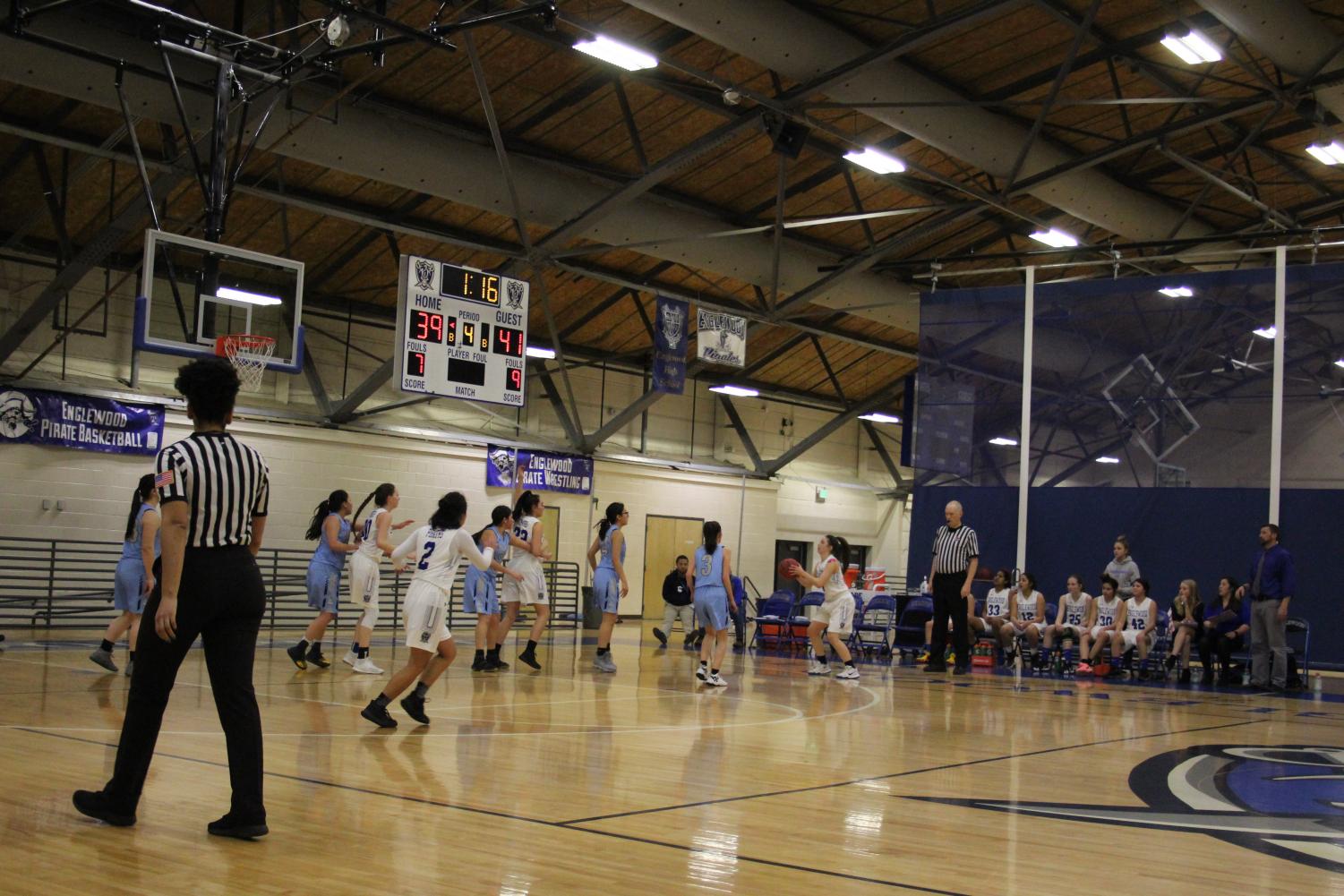 Although it was a great game, players knew going into this game that the Eagles were going to be a hard team to face. Lilly Johnson (11) thought her team would be able to hang with them, "We started off very well but unfortunately, we gave them many open looks and that put us down by halftime." With a loss weighing on the girl's shoulders, by the third quarter they were ready to live up to the fight of the pirates. Johnson says the second game was rough, "During the third quarter we scored 12 points while they only score 8, but they still blew us out of the water during the fourth."
Coach Rode said the third game was the season highlight, "In the 3rd place game the Pirates matched up with a familiar foe when they played league opponent Fort Lupton. The game was close the entire way with the Pirates holding off the Blue Devils for a three-point win and a hard fought 3rd place finish in the district tournament."
About the Contributor
Amagine Montoya, Staff Writer
Hi, my name is Amagine Montoya. I am in 9th grade at Englewood High School. I like to sleep and hang out with friends.