Englewood baseball crushes Aurora Central
The so-called "bomb-cyclone" blanketed the baseball field in snow, but just a few days later, the Pirates took to a mostly dry field for a non-conference home opener versus struggling program Aurora Central.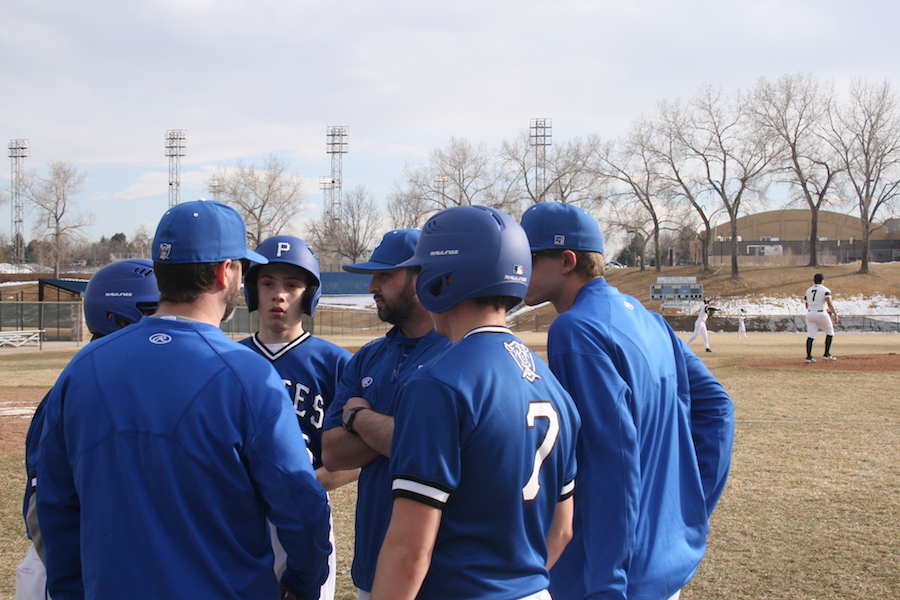 The Pirates escaped a jam in the first inning, avoiding any runs by Aurora Central. Then in the bottom of the first, the Pirates scored four quick runs to take a 4-0 lead after the first inning. After the first inning, the Pirates continued to dominate on offense, generating three runs in the second inning, and eight runs in the third inning. The game ended on mercy rule, after the top half of the fourth inning with a 15-0 victory for the Pirates.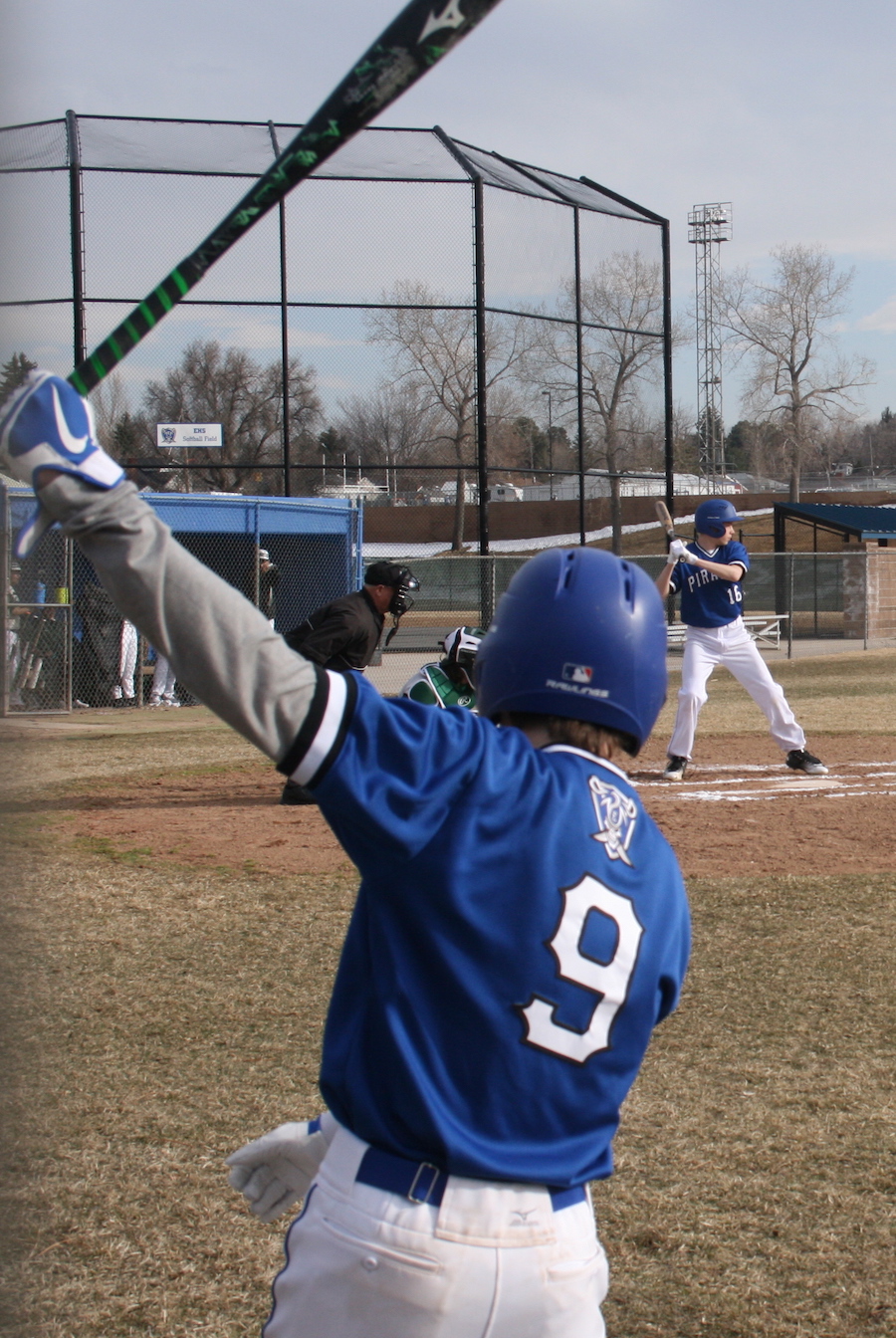 Pitcher Aiden McGonegal gave up 1 hit through 4 innings. He also was excellent at the plate recording one hit and one RBI.
One of the team captains, Mason Robertson (11) has two hits and two RBI's along with a nice catch on the field.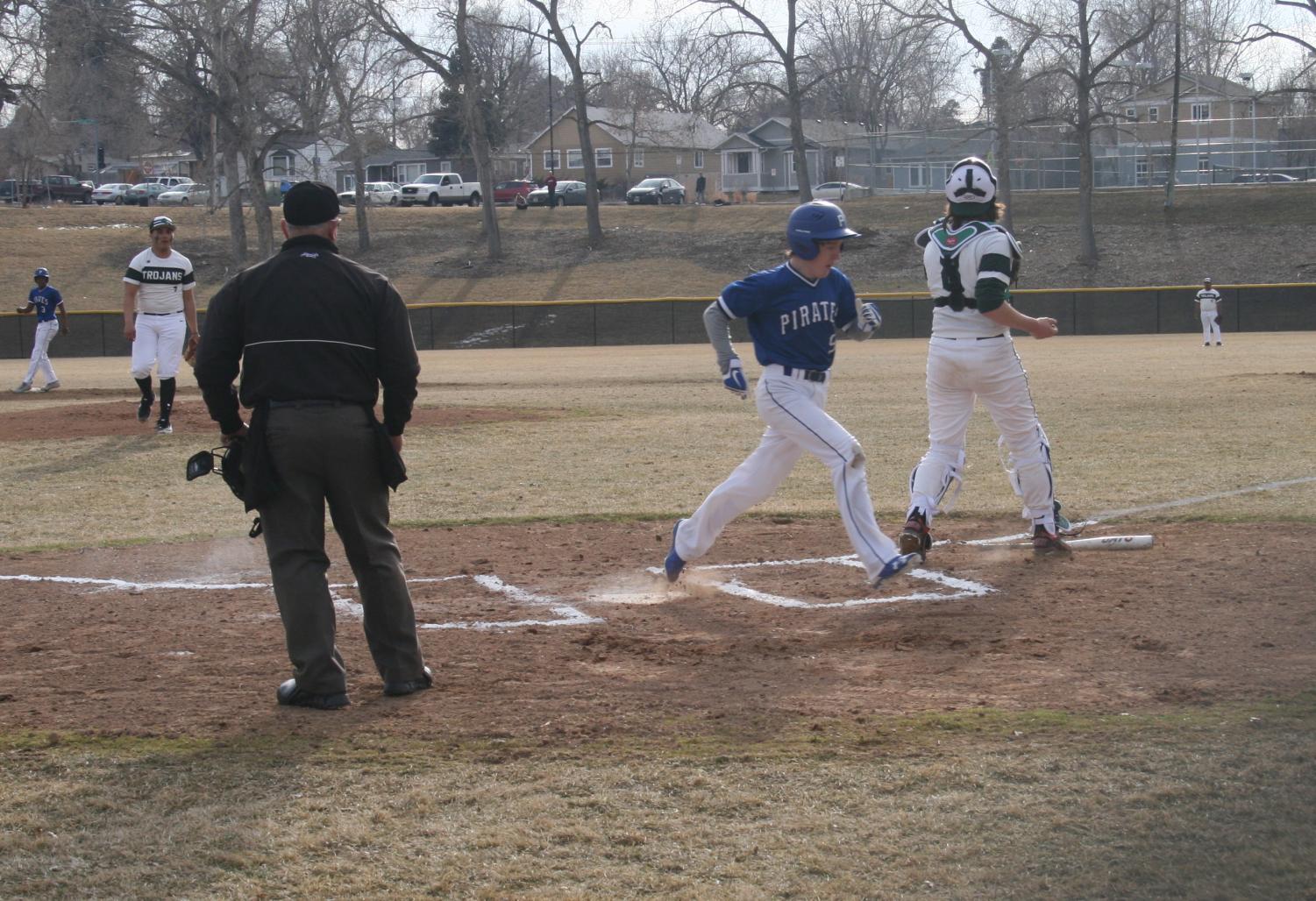 Freshman Gunner Johnson played left field but really excelled at the plate recording the first hit of his high school career on a line shot to left center field. Josh Jones, another freshman, caught his first high school game and was nearly immaculate behind the plate.
Other highlights from the game include two hits from Senior Parker Montegna, as well as two RBI's for Thomas O'Connor. "We worked really hard to get to the point where are right now with our confidence level," said O'Connor, "It's the best season since I've been here."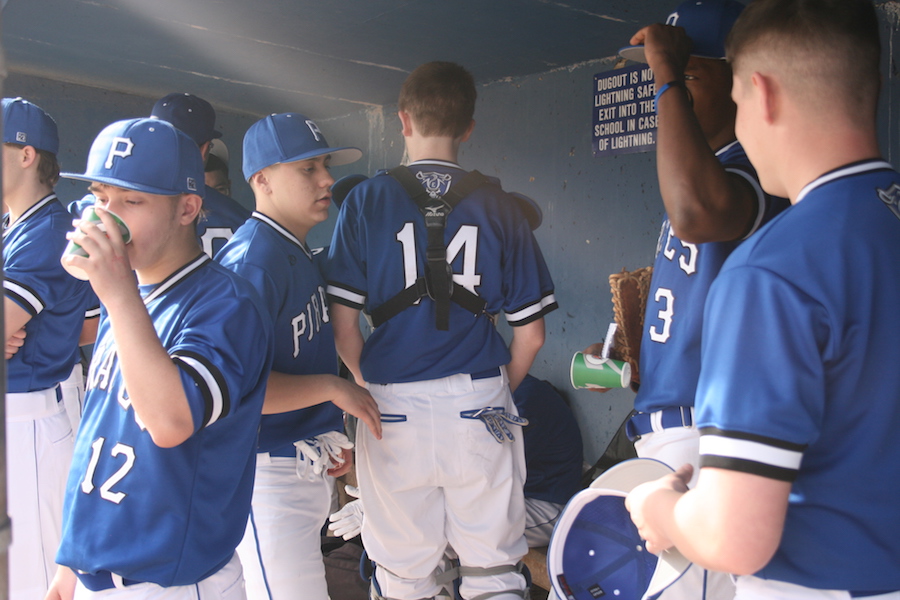 Nearly perfect base running allowed the Pirates to stay aggressive and put a lot of pressure on the Aurora Central defense.  Mason Robertson said his favorite part of the game, "Playing with teammates and making good memories. This is one of the best teams most successful starts in a long time."
About the Contributors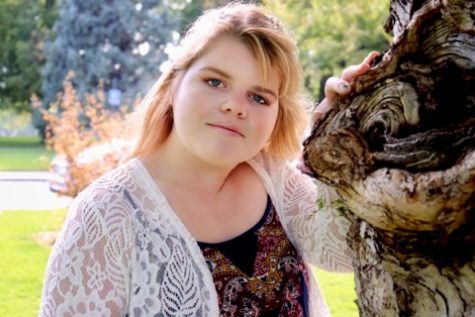 McKenna Bone, Pirateer Staff
I like how we make new stories every day. It is fun to see the new ideas we come up with to reflect the students.