No, we are not too old! EHS staff run the Colfax Marathon, Half and Relay
In a bid to show students they still have fight and are fit, EHS staff took part in the Colfax Marathon annual event this past weekend.
The Englewood Campus had THREE relay teams run the Denver's Colfax Marathon on Sunday, in addition to several staff members running individual races with the 10 miler, half marathon or full marathon.  We all ran in support of Englewood Education Foundation.  Sean Stetler's team came in 18th overall…wow!  If you see your colleagues walking with a limp, make sure you give them a high five!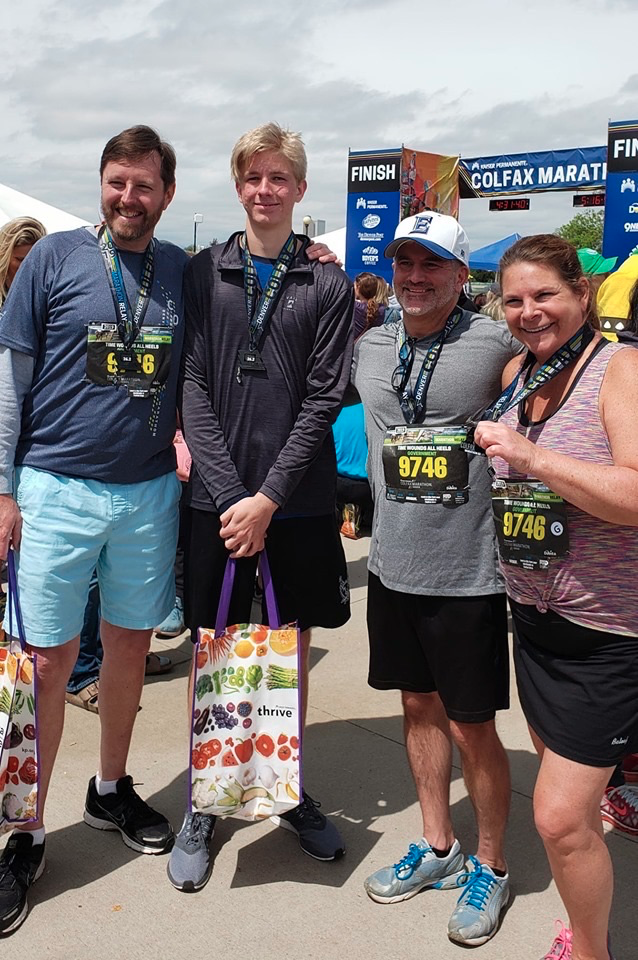 ENGLEWOOD COLFAX RELAY TEAM #1
Team Name: Time Wounds All Heels
Team Captain: Karla Shotts
LEG 1: Urban River – 6.5 miles- Runner: Karla Shotts
LEG 2: No Groans at Sloan's Lake – 4.0 miles- Runner: Patrick Maschka
LEG 3: Electric Mile High – 5.5 miles- Runner: Rhy Robinson
LEG 4: Screaming Downhill- 4.1 miles- Runner: Mark Fornnarino
LEG 5: Downtown River Trek – 6.1 miles- Runner: John Altenhofen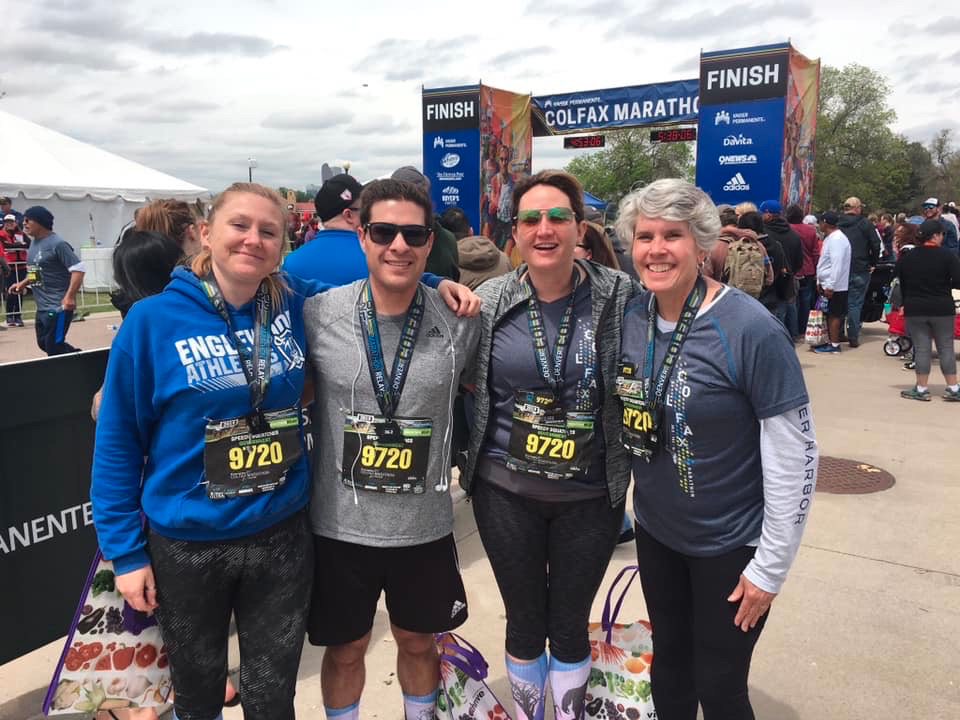 ENGLEWOOD COLFAX RELAY TEAM #2
Team Name: Speedy Squatches
Team Captain: Drew
LEG 1: Urban River – 6.5 miles- Runner: Drew Chiacchieri
LEG 2: No Groans at Sloan's Lake – 4.0 miles- Runner: Christine Maschka
LEG 3: Electric Mile High – 5.5 miles- Runner: Marcelle Irvine
LEG 4: Screaming Downhill- 4.1 miles -Runner: Annessa Hart
LEG 5: Downtown River Trek – 6.1 miles- Runner: Lorenzo Moreno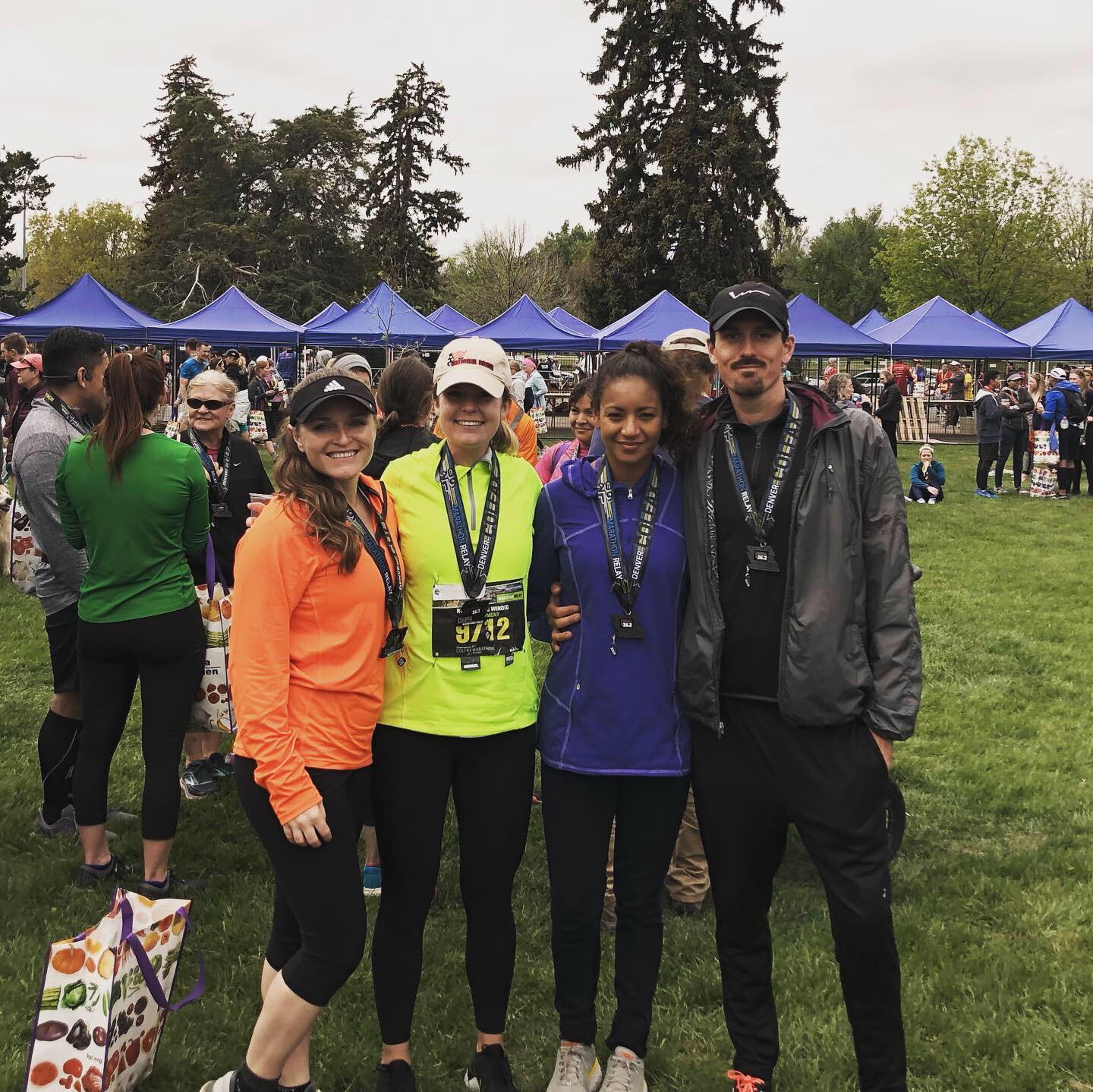 ENGLEWOOD COLFAX RELAY TEAM #3
Team Captain: Sean Stetler
LEG 1: Urban River – 6.5 miles- Runner:  Carmen
LEG 2: No Groans at Sloan's Lake – 4.0 miles -Runner: Melissa Bergfalk
LEG 3: Electric Mile High – 5.5 miles- Runner: Kristen McGrath
LEG 4: Screaming Downhill- 4.1 miles-Runner: Jessica Likes
LEG 5: Downtown River Trek – 6.1 miles- Runner: Sean Stetler
HALF MARATHON RUNNERS: Amy Campbell, MaryBeth Evans, and Mary Abbott at the start of the Half Marathon: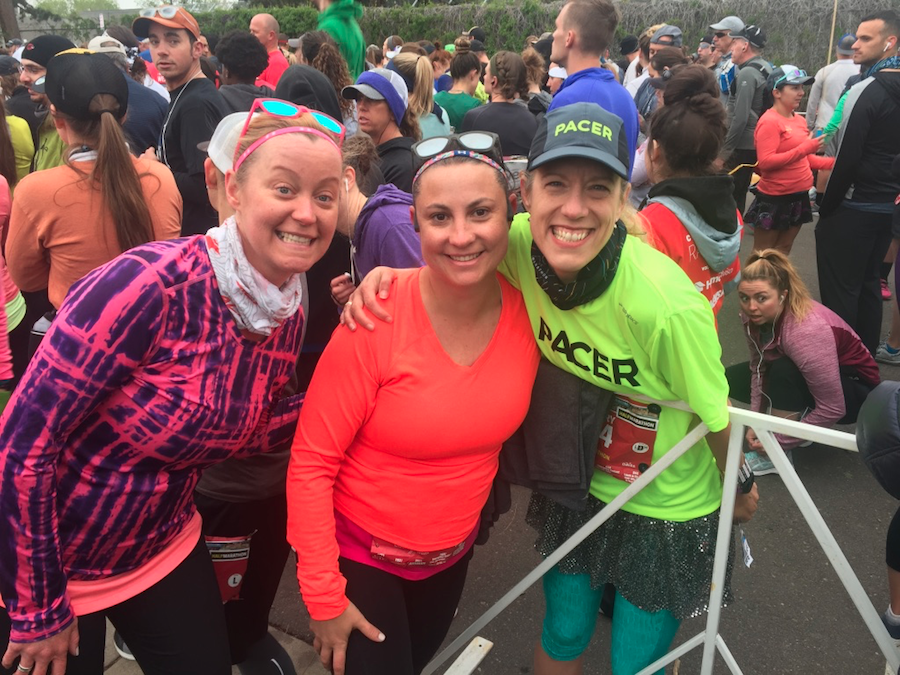 Leave a Comment