Students excited about upgrade to stadium
Daktronics installing new stadium scoreboard
Katie Rucki, PIrateer Staff
September 20, 2019|183 Views
Big cranes, tools, boxes, and workmen can be found on the east side of the EHS building. This is the first step in a long journey to a new scoreboard at Pirate Stadium.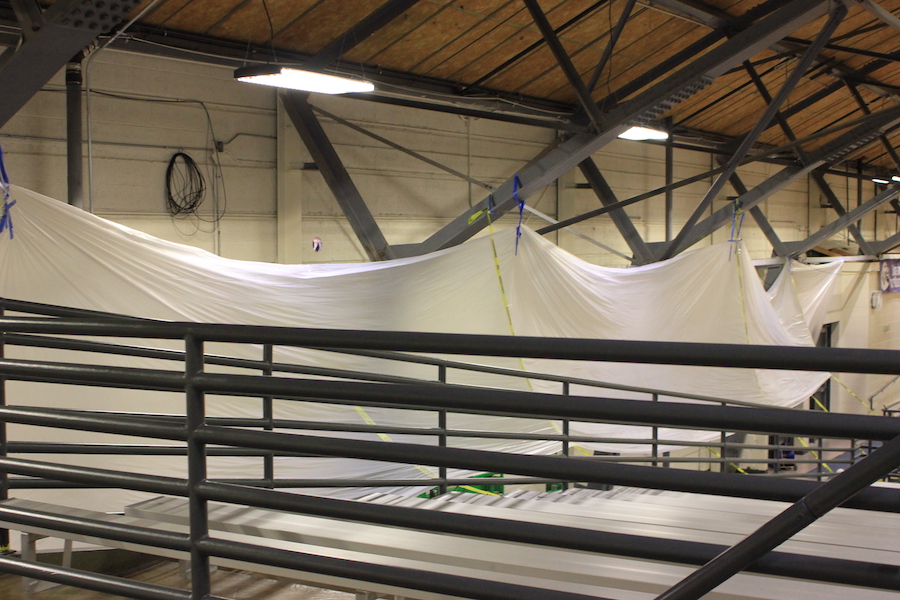 The system is provided by Daktronics. This company provides scoreboards and sound systems for the Broncos, Coors Field, Pepsi Center, Dicks Sporting Goods Soccer stadium, US Air Force Academy, CU, CSU, and DU. 
Scott Dieck, the salesperson for Daktronics in Colorado for the high school, park, and rec market, "We sell scoreboard, sound system, video boards, and swim timing systems. Our corporate office is based in South Dakota. And we've been in business for over 50 years and publicly traded on the NASDAQ."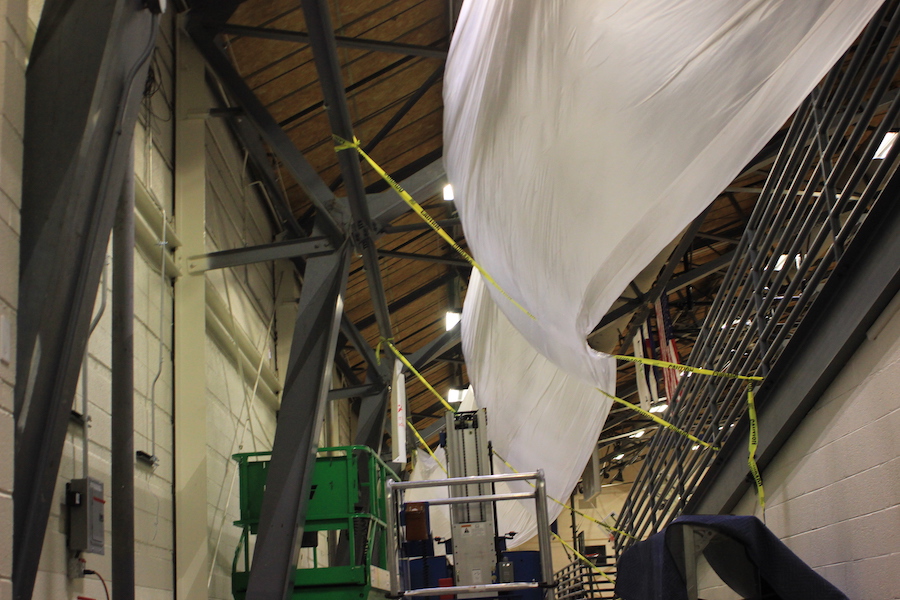 The company is installing a football video board and a new sound system in Pirate Stadium and in the fieldhouse. "The sound system is a sports sound 500 HD dual and the video board is an LVX video board," said Dieck. The dimensions of the scoreboard are 20 by 25 feet. 
The district is paying around $300-thousand dollars for the system. 
Over the next four days, workers will drill through walls, and string cable to bring it to life just in time for Englewood's biggest game of the year, the homecoming match-up against Arvada Thursday. "We are now currently in the process of putting up the structure for the scoreboard pulling in the fiber optic cable for communications for the video board and the sound system," said Dieck.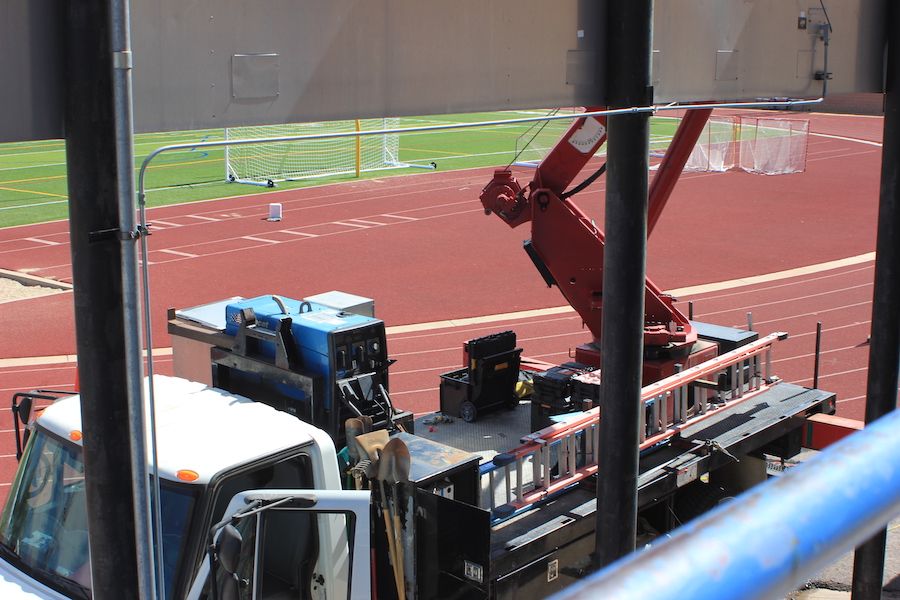 Students are excited. Senior James Sharp is the defensive end for the EHS football team, "I'm pretty happy about it, the new scoreboard. The other one wasn't working as well. I'm pretty happy we're getting another one." 
Senior Oscar Alvizo said he knew about the scoreboard and even though he doesn't go to all of the football games, he thinks it's great it will be done so quickly. 
The entire area will be blocked off September 20 through September 24 as crews finish the installation.