It all adds up to a day of learning and fun
EHS students take part in CSU Math Day
Four Englewood High School students competed in Math at the college level, a math field trip.  
Senior Paige Lincoln-Rohlfing, senior Vox Buchannan, sophomore Molly Tucker, junior Zack Leach, and math teacher Dr. Brandy Bourdeaux participated in the Colorado State University (CSU) Math Day event the first week in November.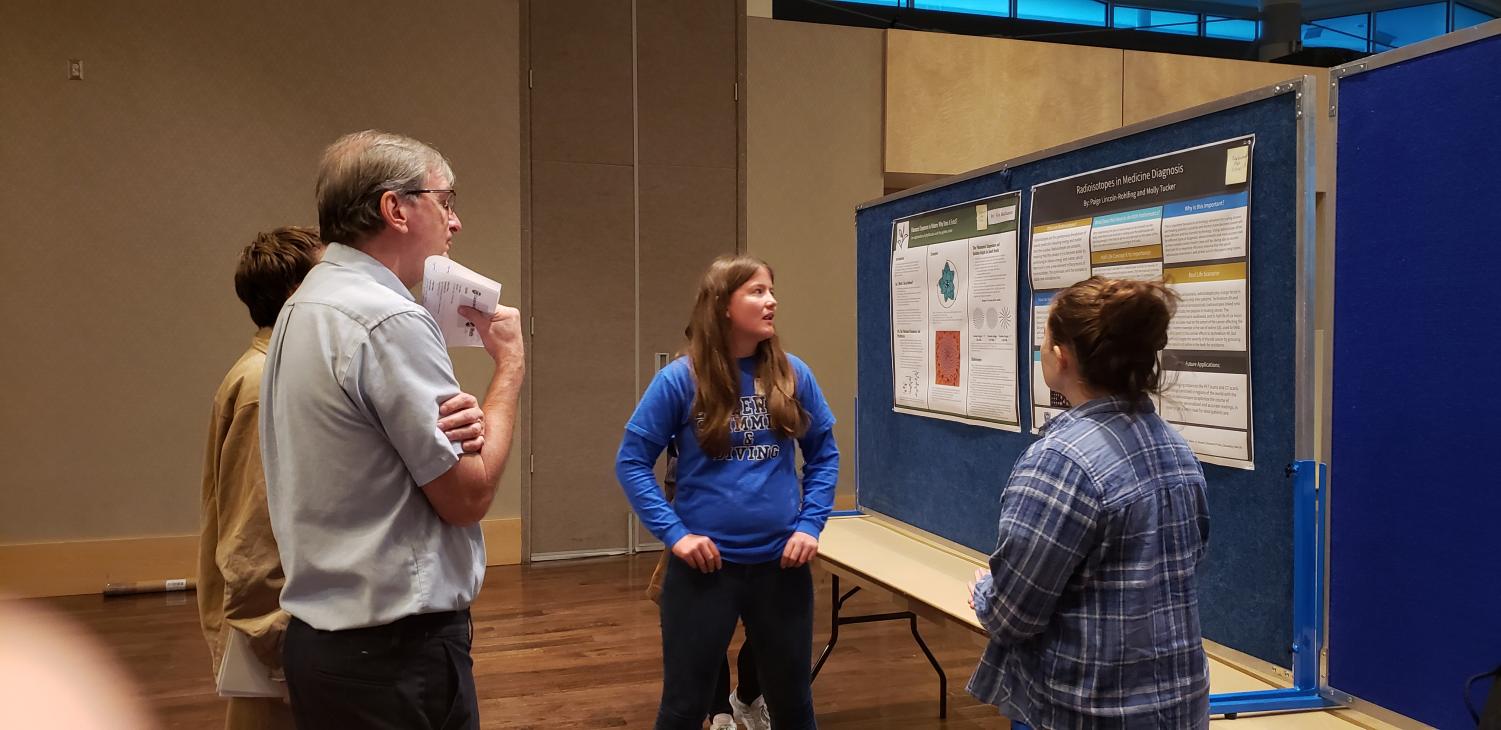 Vox Buchannan placed third in the Math Day poster contest in the category of Mathematical Ideas, History, and Educational Innovations, "Presenting in front of the judges was very nerve-wracking, but also very exciting. I got to talk about something I'm passionate about (for me it's the intersection of math and biology), and I got $20 out of it for winning 3rd place, so that's pretty cool as well."
Buchannan says it was important to participate because math and the research project are something that is important, "Math is something that is used for a lot of things, from something as insignificant as calculating how much change you get when you make a purchase, to something as important as space missions on other planets. Math may seem unimportant to you when you're sitting in math class wondering when you're ever going to use all these math concepts in your everyday life, but it's important for a lot of the things that we have in our society today, and we really do take it for granted sometimes. Ever wonder how you have a phone in your hand and a Chromebook to do schoolwork on? Spoiler alert: it's because of math."
Students also took part in the math bowl. Tucker says it was an adventure, "I really enjoyed participating in the math bowl, and competing against other schools, including ones from out of state. It was interesting to compete against new people and test out our quick-thinking skills." Buchannan agrees the math bowl was challenging, "The best part of math day for me was the math bowl because we got to practice our math skills and compete to see who was best. Even though we lost in the third round, it was still overall very fun experience."
Tucker says she has a firm understanding of how math works and it's easy for her, "I've been a very math-oriented person for a long time, and going on an all-day math field trip seemed awesome."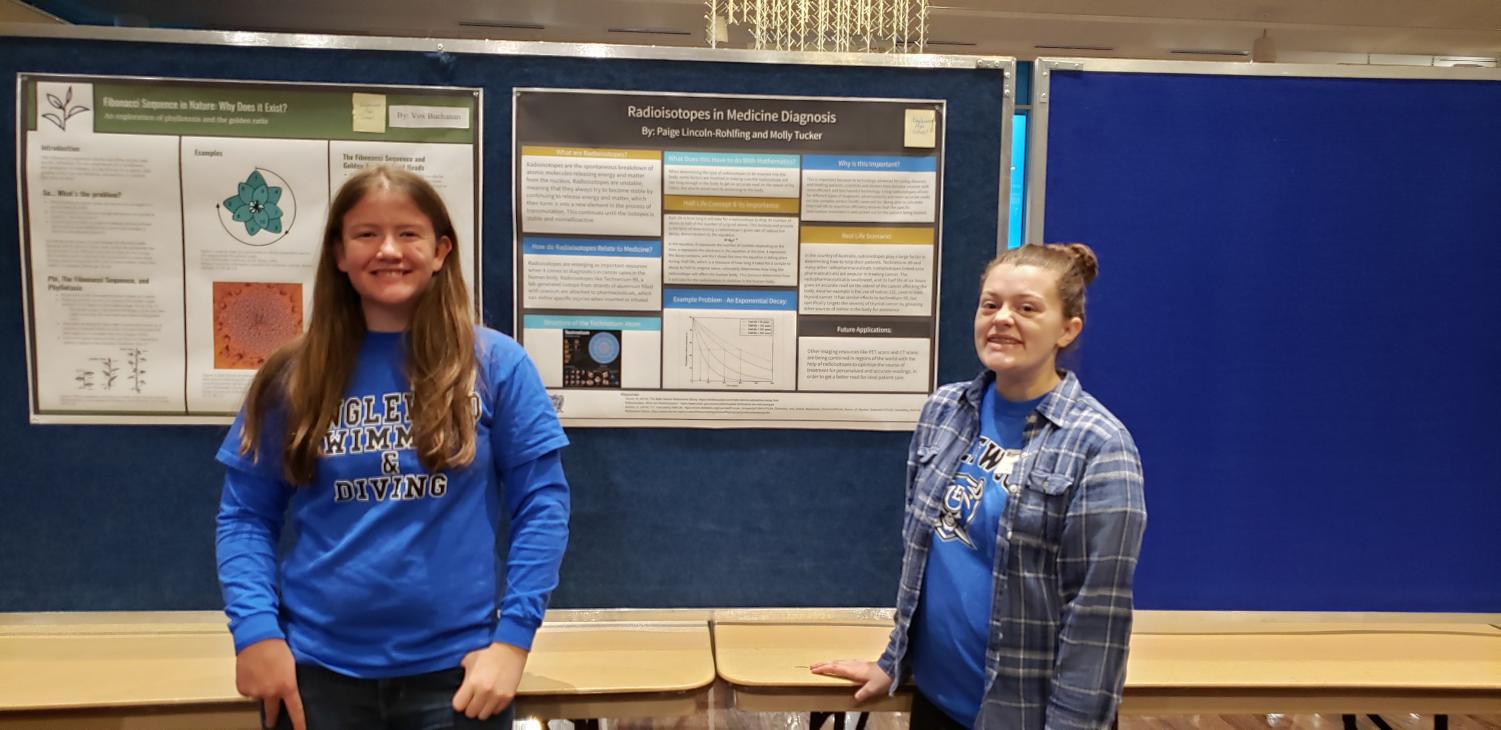 The keynote speaker at the event was Dr. Beth Malmskog from Colorado College. She spoke about using math to fight gerrymandering in the United States. She and her colleagues use quantifying methods to spot unusual redrawing of House of Representatives districts (such as large, unusual perimeters and disproportional representation) that give one political party an unfair advantage over another, which deprives people of their constitutional right to representation in the political process. Their process, known as ensemble analysis, used a statistical process to identify gerrymandered districts in states such as Pennsylvania, Delaware, and Colorado and work to redraw those districts more fairly for those who live there and provide equitable representation in the House for all.
Students also took part in the Mathematics Fair where they played themed puzzles, games on construction, devices, models, and art. They were also able to put together a themed poster and present it to math experts at CSU.  Tucker says she really loved the experience, "I really enjoyed presenting. It gave me a chance to show what I learned to college professionals, and it was incredible to have the chance to present that day."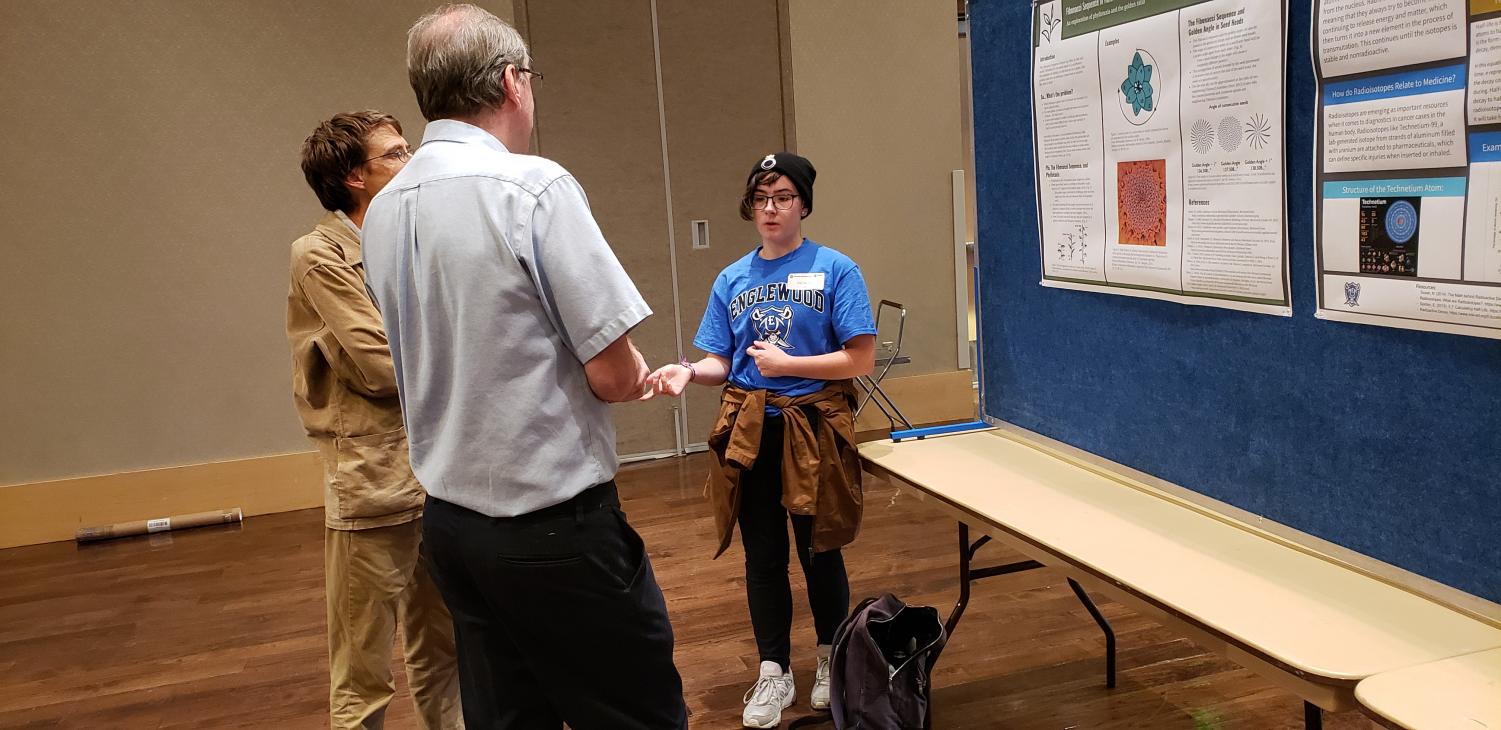 Math teacher Dr. Brandy Bourdeaux says the experience was eventful for the students, "Our participation in Math Day at CSU was a great opportunity for students to meet and mingle with math faculty at the university during the poster session, learn about math-related majors, and participate in a math bowl competition with other schools. As it was our first time competing as a school, we went in with our eyes and ears open and developed some great strategies for next year."
Tucker believes math can be used to create connections with the world around you, "Math is a language people everywhere can relate to and interact with, and it's so broad that you can do anything with it. Lots of the advancements that have occurred in the world have been a result of the exact manipulation of different types of math.
If you'd like to know more about this event, you can click on the link: 
https://mathematics.colostate.edu/outreach-events/math-day/about-math-day/