Five front range choirs converge at EHS
EHS Choirs hosted the annual Rocky Mountain Invitational Choral Festival (R.M.I.C.F.)
"It was a cool experience to have 200 kids singing together," said Junior Katie Moraja. 
Throughout the fall, students in sports go up against athletes from other schools, in the choir, singers get to join their voices in an event called the RMICF.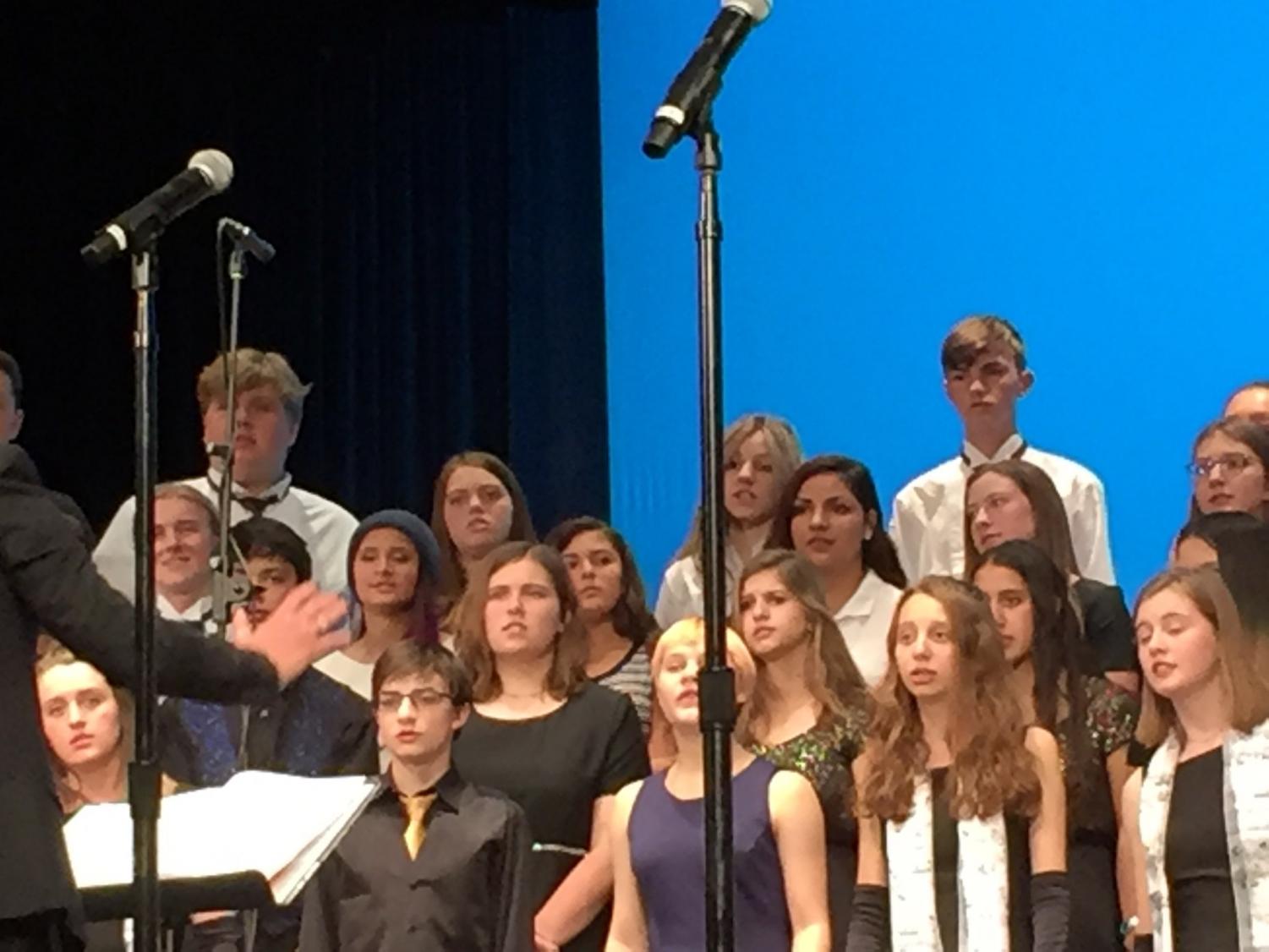 On Tuesday, Nov. 12, EHS Choirs hosted the annual Rocky Mountain Invitational Choral Festival (R.M.I.C.F.). This event is a multi-school collaboration of high educational and musical value and provides a sense of the "large school/district" festival opportunity for small and medium-high schools. "The main point of RMICF is for smaller schools to get together and experience music on a higher level. All people from districts who don't have multiple high schools," said Moraja.
For well over 30 years, this event has taken place at schools all around the greater Metro area and beyond. For the last two years, Englewood High school has co-hosted at Ralston Valley Highschool. This year, it will be hosted in our building. There was a Guest Conductor, our own EHS Accompanist, and five attending High Schools. Moraja enjoyed having so much surrounding support, "It was really cool, a lot of schools came and the guest director was really nice. We all got to sing together."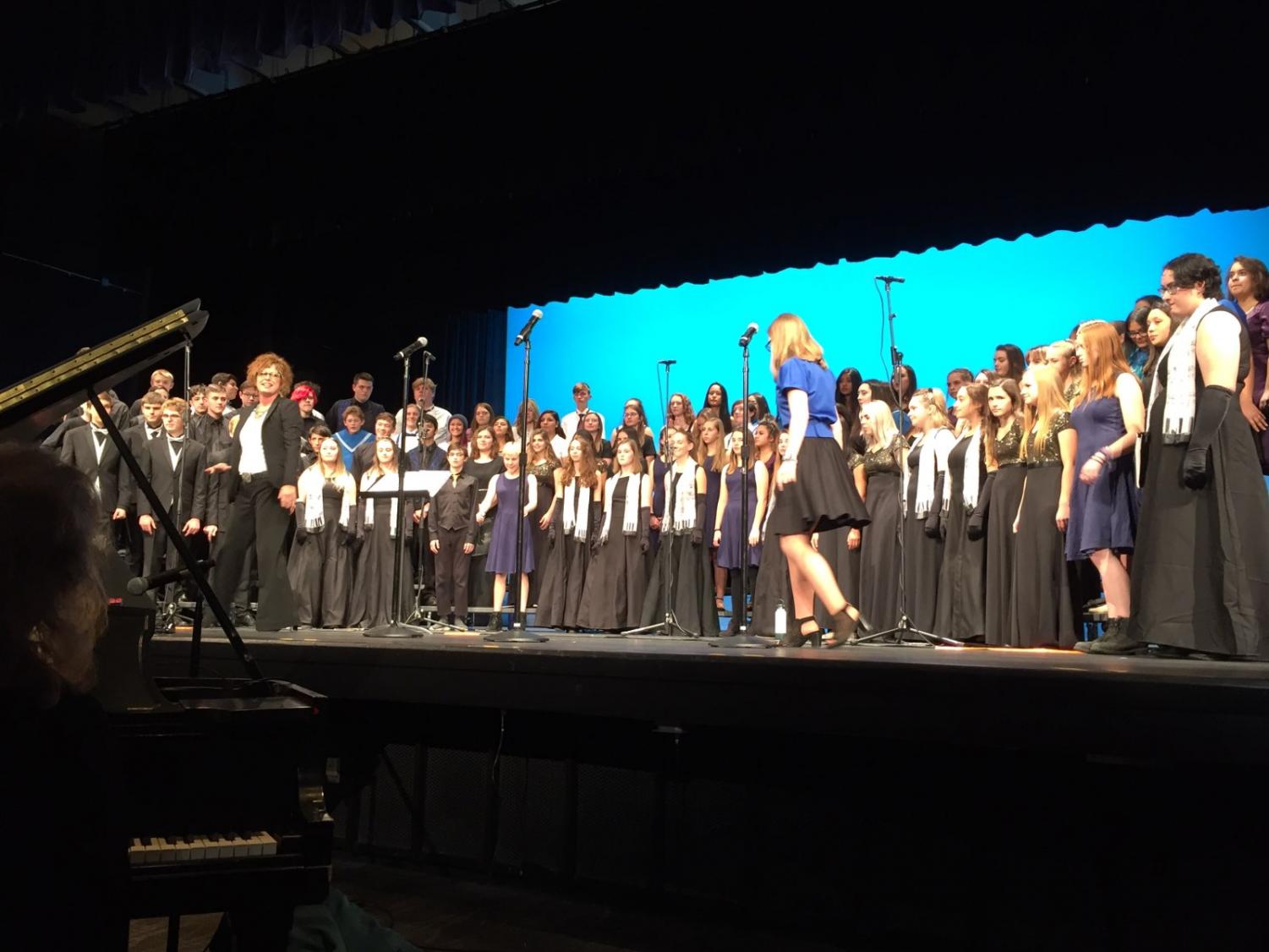 The students sang two songs together before breaking into two smaller groups, women and men, to sing their final song. "We sang Blue Skies, City Called Heaven, the women's piece was Hodie, and the men's piece was Lion Sleeps Tonight," said Moraja. 
This opportunity is meant to bring together students, but teachers from all over the Metro area also enjoyed getting the chance to interact with others. The Choir Director and Piano teacher at Peak to Peak Charter School was excited to participate again this year, "We are very much so, we've been at this festival every year since the beginning, so it's been fun to come back and see everybody again," said Heather Andony.  
For some directors though, this was a learning opportunity, "As a first-year director, planning the year is still new to me. Another issue is choosing appropriate music that challenges them but not too much," said John Famer, the Choral Director for Sheridan High School, "I love directing it's wonderful getting to know the kids and watching them develop the love of music. I've always been a musician and I always wondered how I could pass on the passion of music to students and others."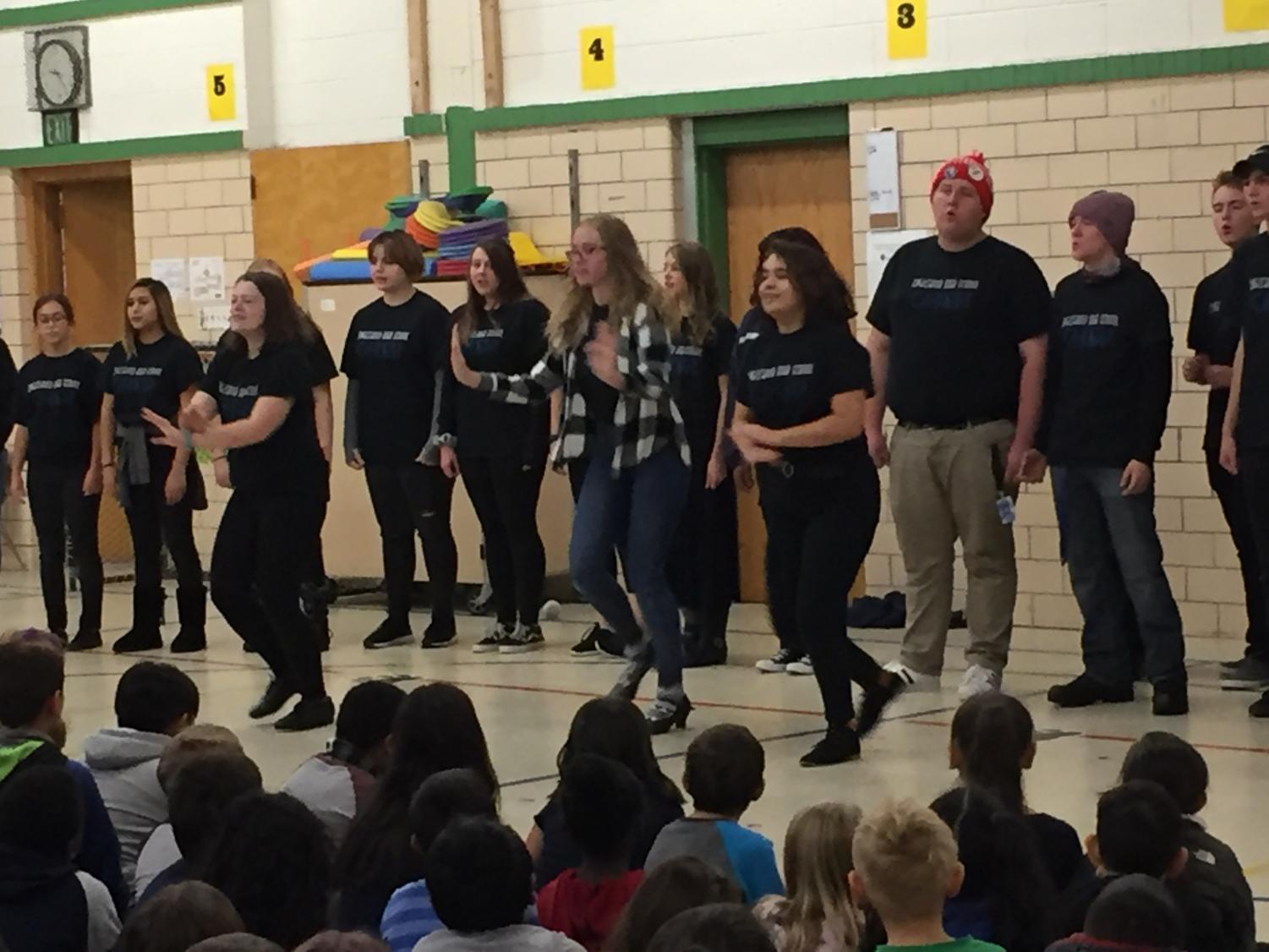 Teachers hope having the choirs interacting creates a sense of community between them. While the music is important, the bonds students create are what teachers strive for, "Hopefully I'm helping to see that it's more than the music it's the friendships they make its the sense of family and its working towards a goal together being able to go in front of an audience and perform something we've worked really hard on. I hope I'm influencing them positively," said Andony.
Even seasoned directors, like Liz Evans from Nederland, get a lot out of the experience. Evans has been teaching choir for 35 years and brought 23 students to EHS, "I've been organizing this for the past 5 or 6 years. There used to be a league festival, but that ended and we wanted to start a festival for the smaller schools."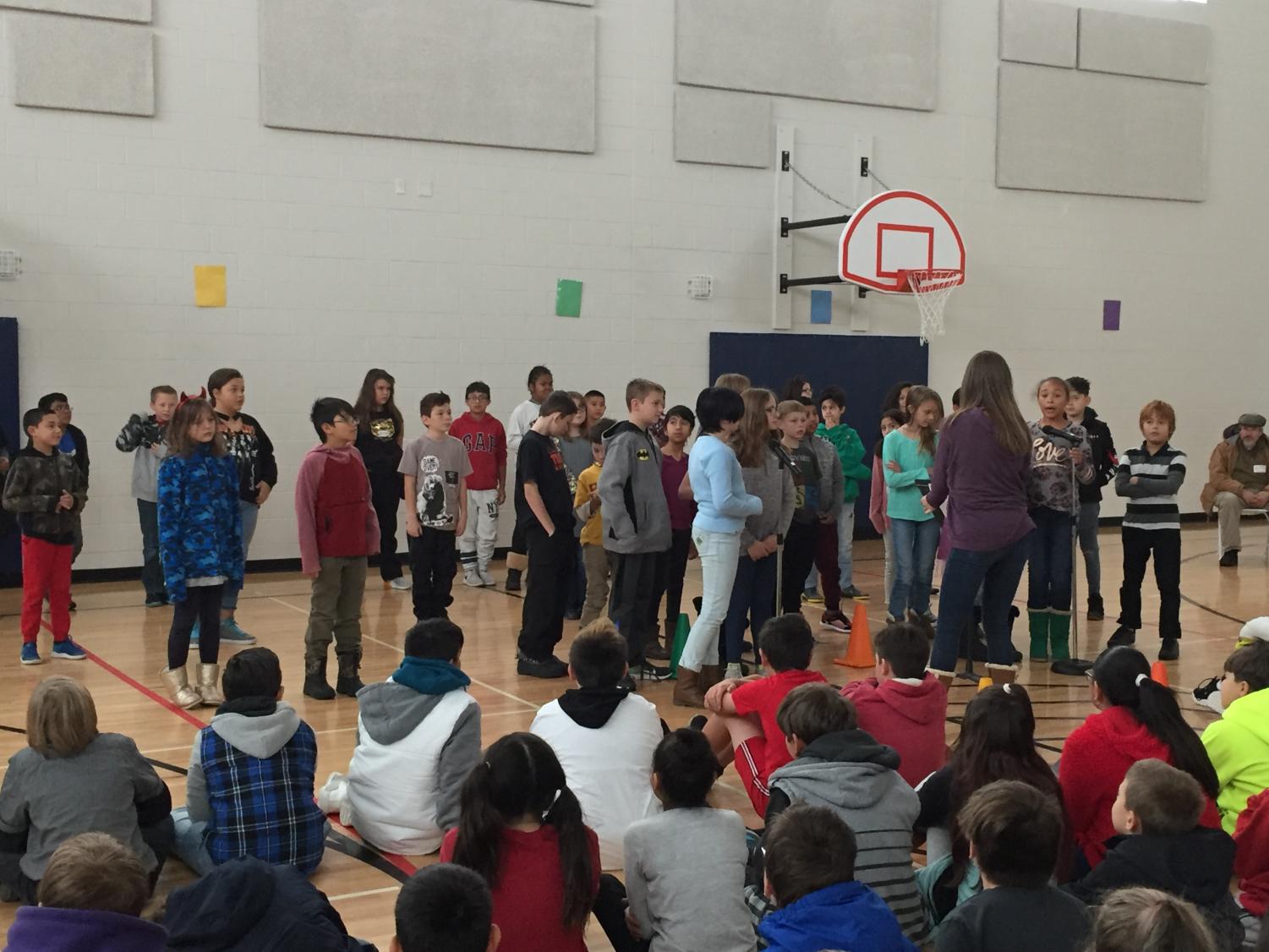 Krista Hwang, the choir teacher for Prospect Ridge Academy brought more than a dozen students, "I've been teaching for 20 years and it's my 8th year teaching at Prospect Ridge Academy I've taught all over from Centennial to Loveland." 
In the week prior to the RMICF event, choir students traveled the school district, singing for students. The annual District Choir Tour visited Bishop and Clayton Elementary schools before the snow took over.  They brought the gift of music to brighten the day of hundreds of young children. After the snowy week, the Tour picked up for the Middle School on Wednesday, Nov. 6th, where there was more music and joy to be had.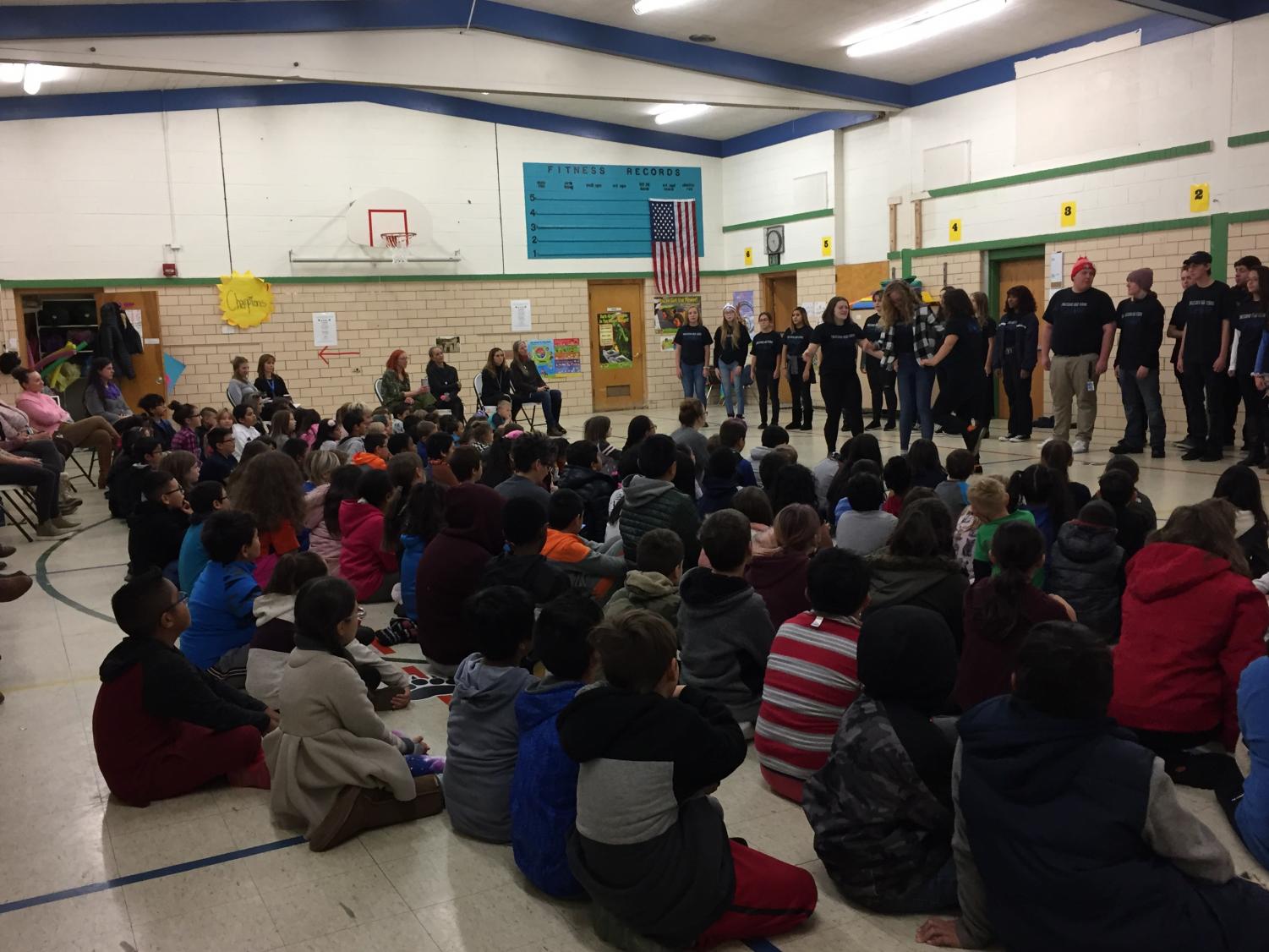 TEC-Middle School Choir also did a wonderful job sharing in their portion of the performance, and showing bravely in their first performance of the year.  
The next performance for the EHS choirs is the Holiday Concert coming up on December 18.
Leave a Comment
About the Contributor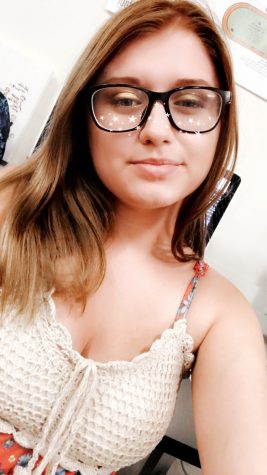 Jaydin Webb, Editor in Chief
I am part of the senior class of 2020. I hope to continue my career in journalism and leave a legacy for the next Editor. I have put my all into making...