Accepted–What's Next for seniors?
Excitement builds as students decide where to spend their next few years. EHS seniors are frantically putting together college, career and military applications, essays, and letters of recommendation hoping to find their path to the future.
Senior Jaydin Webb has been in Englewood Schools for six years, gracefully transitioning from Englewood Middle School through high school. For all of those years, Webb has had laser vision focussed on journalism as a career. She has been the editor-in-chief of the Pirateer newsmagazine all but one semester of her time at EHS, "I like being able to inform people of what's going on around us as well to pursue my love of writing," said Webb.
She plans to attend college in-state, "I've been excepted into University of Northern Colorado, Colorado State University, and Regis but I haven't decided on one yet but I've been leaning toward UNC because of the journalism program and it seems like a good community."
Webb is enthusiastic about the future, "I'm excited to be out of the house for the first time and be on my own with some support and just have the college experience. I think it'll be fun."
Senior Dustin Trevino submitted college applications and has narrowed down his choices to two, "I've been accepted to Colorado State University and CU Boulder."
Trevino's goal is to get the most out of college as possible, "I think I'm gonna be going to CU Boulder because I like Boulder. I like the people there, the party culture, and all the programs and I'm most excited about meeting new people."
Trevino said there are a lot of parts that are exciting and a few that make him tense, "I'm nervous about not being able to pay for it."
Most students make final decisions around the start of the new year. Rebekah Cahall from the Future Center says students will know if they have been accepted by mid-February and should expect Financial Aid Offer letters by Mid-March, "I am so proud of all of the hard work students have been putting into their applications. Students should know they can always text me through Google Voice if they need support. It's on my office door. They are not doing this alone."
About the Writers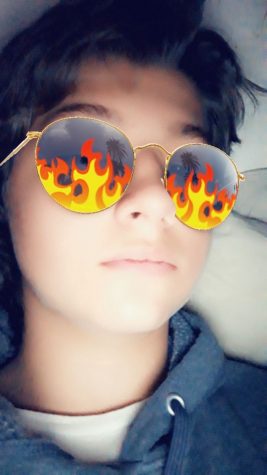 Damian Ayala, Pirateer Staff
I like to go on walks. I ride my bike in the morning. I play video games in my free time. I'm in 10th grade. I like taking pictures and I want to become...