Cupcake Wars
Catering class at Englewood High School teaches students about cooking, proper sanitation, and even the science and art of baking. Catering 2 took it to a new level with a friendly competition called, "Cupcake Wars."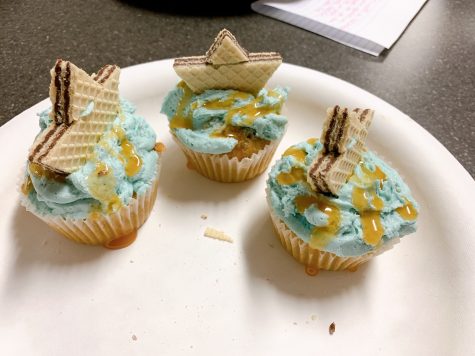 Students had to make a cupcake following a specific theme. This year it was Pirates. Students were graded on creativity, taste, and execution.
Ninth-grader Luis Chavez participated in the event. "We looked up ideas on Google and saw different ideas. We saved an idea we liked. We printed out the recipe. One person brought extra things we needed from the store."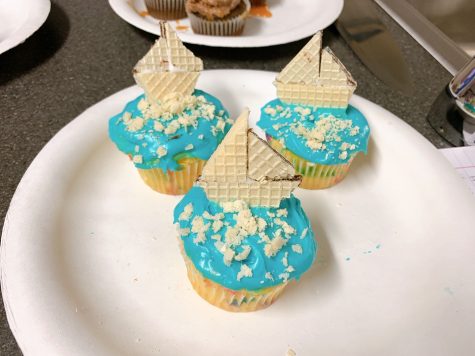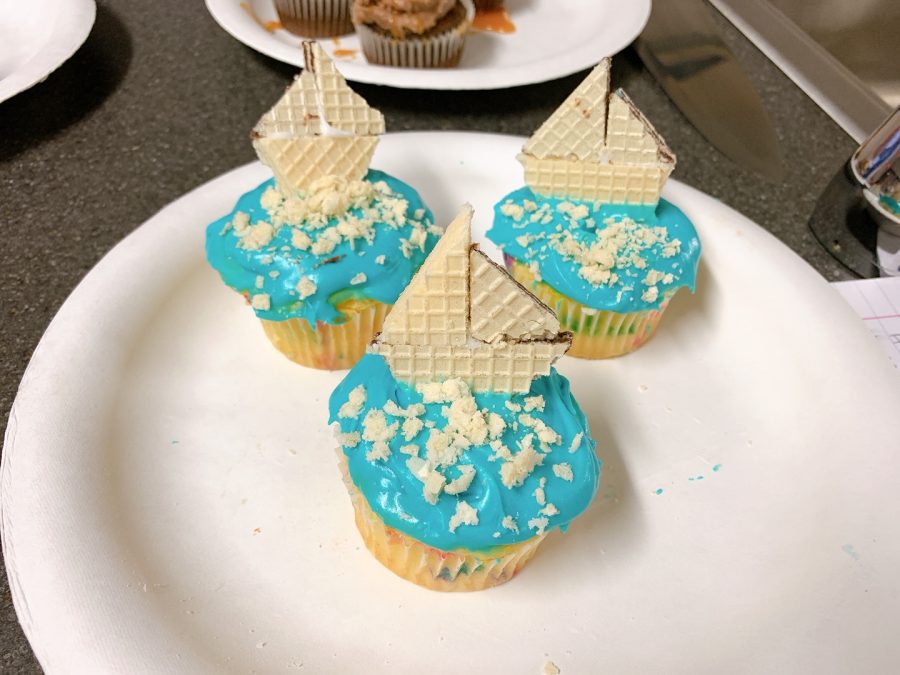 They picked confetti cupcake, "It was cream cheese frosting and had cake mix in it too. It was kinda weird but it worked," said Chavez. The decoration was the Pirate theme, "We put a little pirate ship on top made from wafers and we sprinkled wafer crumbs in the front to make it look like sand."
The rest of the group included Serenity Llamas (9), Kalissa Ford (9), and Darien Gonzales (9). Chavez said they worked well together and split up the work evenly so we were able to finish on time.