Intent on playing football in college
Two EHS football players sign letters of intent to play in state college ball.
Strong offensive tackle Gabe Torres gets to take his skills on the gridiron to the next level. He and Senior Josiah Hazard signed letters of intent to play football in college. Torres will play at Western Colorado University and Hazard at CSU Pueblo. 
Players say Torres was the leader of the offensive line and encouraged his team to play hard.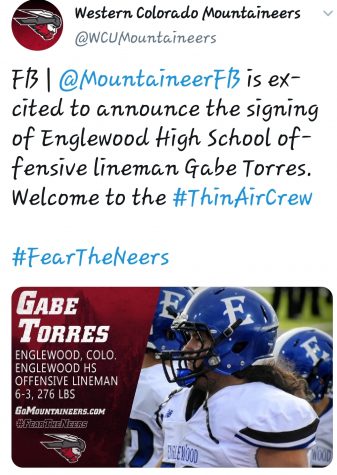 His love of football began at the start of high school, "Well, for me it started all from freshman year, and through workouts throughout summer for like four years. They continue to learn the game, prepare me for future college ball. Then throughout the process of being creative just really stay in contact with coaches and keep them interested in you," Gabe Torres (12) said.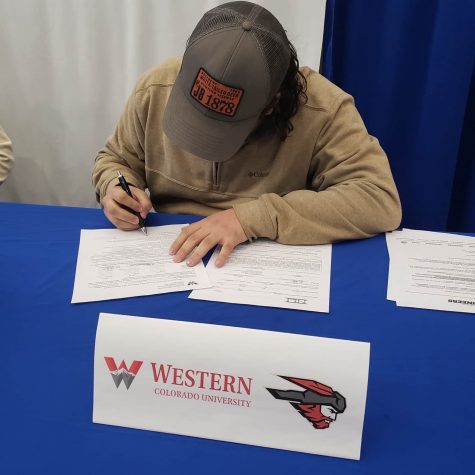 Torres said coaches built his skills by fixing his technique and his dislocated finger on numerous occasions, "My friends, family, and coaches were supportive," said Torres.
Western Colorado University is in Gunnison, Colorado and boasts over 100 areas of study and 15 accelerated program degrees. The Mountaineers football team competes in the Rocky Mountain Athletic Conference (RMAC) at the NCAA Division II level, "I feel excited. It's a new journey. It's a new way of the game to play, you get to play against a 20-year-olds and 23-year-olds. So they're gonna be tougher and stronger than we are so I must say, I'm excited about it," said Torres.
Senior Josiah Hazard started back to football in his junior year in high school. He played PYS football when he was younger, but a knee injury sidelined him. He feels lucky to be able to play college football, "It feels like I'm blessed really, it's just like I know a lot of people don't get this opportunity so I'm not taking it for granted you know. I think it's really cool. It's something I've thought about for like half of high school because I didn't really play my first few years. I've played football for the past two years, so my junior and senior years."
Hazard played defensive end. Players say he was a strong, fast and aggressive player. He has support from coaches and his family,  "I'd say my mom and my aunt supported me the most. Just because my aunt has been a huge supporter the whole time and same with my mom."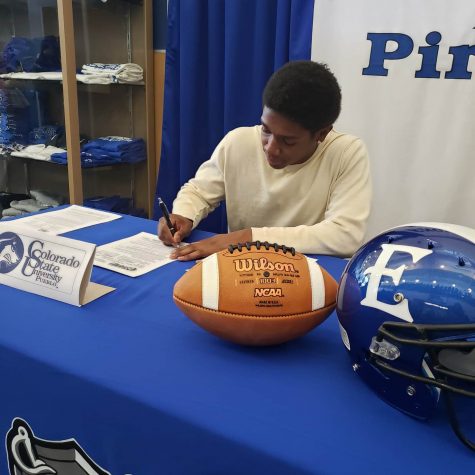 Hazard signed his letter of intent with CSU Pueblo. It is in southern Colorado and has 28 undergraduate degrees and an ethnically and culturally diverse community. The Thunderwolves football team competes at the NCAA Division II level through the Rocky Mountain Athletic Conference. 
Hazard won't take the spring and summer off from training. He is excited about the next steps, "I'll head over there during the summer and get familiarized with the systems and players and coaches. And just being prepared to start from the bottom and work up again. I feel like that will be fun."
Head coach Mike Campbell is in his second year at Englewood and builds the skills the athletes need to move to the next level, "Well, we're very excited about them, they've worked very hard. They're both very talented players. And I think they've benefited from having great teammates around them to help them really showcase their skills and what they can do."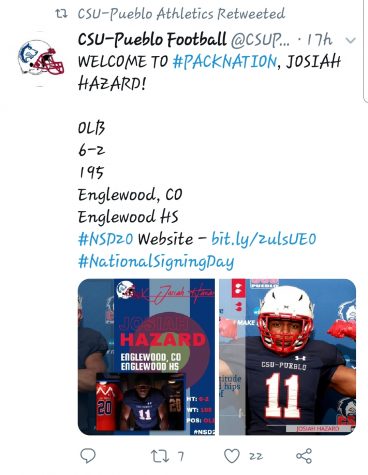 Coach Campbell says he believes two more players may get this opportunity. He believes in bringing the team together and tells players to listen, work as a team, and try their best, even if they fail, "You know, when I took this job a couple of years ago, I could see how much talent there was walking the halls here."
Coach Campbell said the players do the hard work to get these opportunities but it doesn't hurt that the coaching staff has been around for a while and has connections, "You know, we've been coaching a long long time and so Coach Jas Bains at Western State and Coach John Wristen in at CSU Pueblo, I've known those guys for a really long time. We're excited to see what they can do."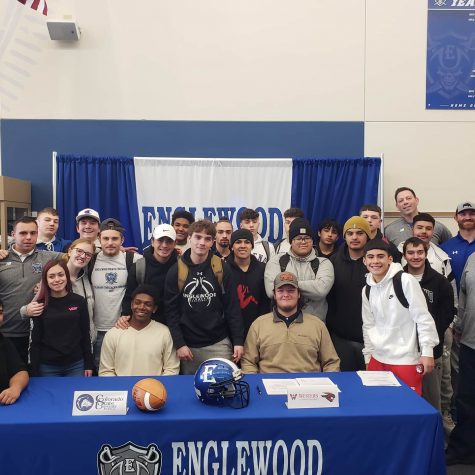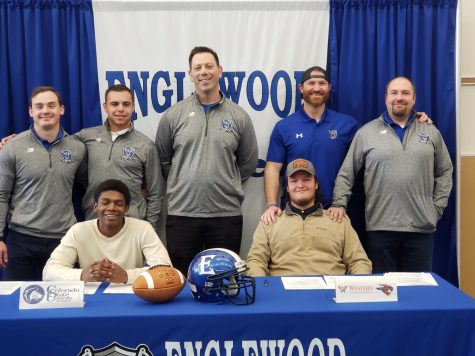 About the Contributors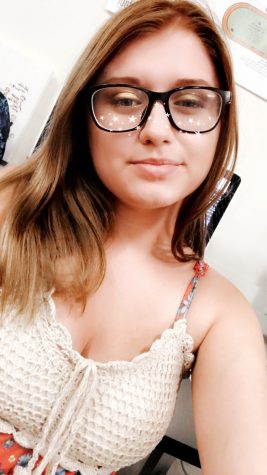 Jaydin Webb, Editor in Chief
I am part of the senior class of 2020. I hope to continue my career in journalism and leave a legacy for the next Editor. I have put my all into making...